Floyd Mayweather Parties With Teenage Shop Assistant He Met On 'Victory Tour'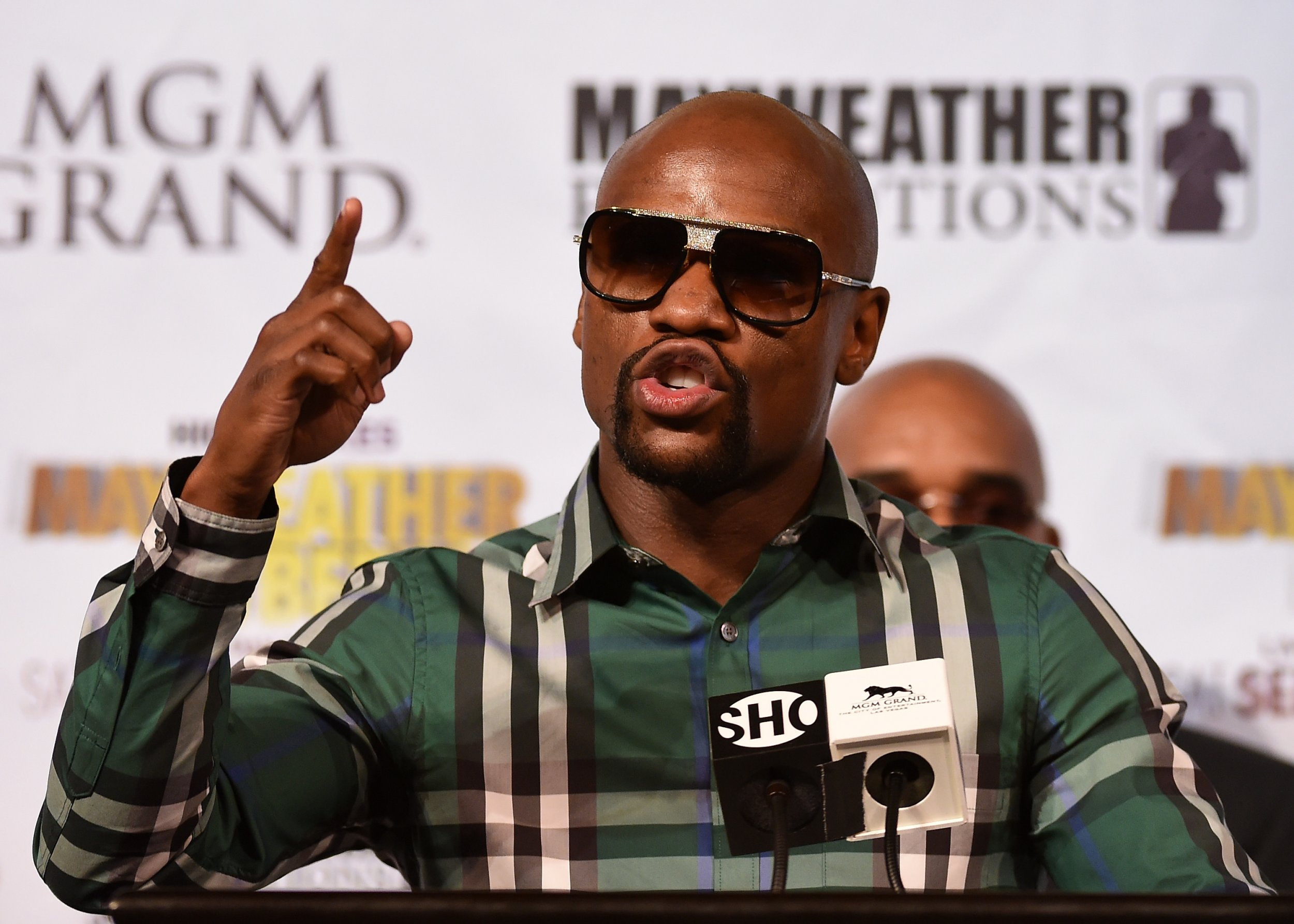 The world's richest athlete has been photographed partying with a 19-year-old shop assistant from England.
Floyd Mayweather Jr., 38, the highest-paid celebrity in 2015 , met Raemarni Ball, from Dudley in the West Midlands, at a personal appearance in Cannock, Staffordshire, last week, according to the Daily Mirror.
Mayweather, who has been on a "Victory Tour" of the U.K., came to Cannock on February 12, stopping off at the Premier Suite, where a £525 ticket bought a "meet and greet" with the former WBA and WBC welterweight champion. He reportedly left with Ball, who also goes by the name of Rmarni Eliss.
Ball, an aspiring singer, began to post videos six days ago to the social media site Instagram showing her with Mayweather, the professional boxer who retired undefeated in 2015 with a record of 49 victories in 49 fights.
Another photograph carried Mayweather's slogan TMT, which stands for 'The Money Team,' a phrase that is plastered across his official branded clothing.
On Tuesday, Ball posted a "selfie" of her sitting on a private jet, with the caption "jet life." The Daily Mirror reported a "close friend" of Ball saying: "She's with Floyd in America. They are having fun."
And another picture published on Friday showed Ball and an unnamed third party smiling into the camera alongside Mayweather.
Mayweather, who was jailed in 2012 for beating his then-girlfriend, Josie Harris, in 2010, said he has permanently retired from boxing but said on Monday it would be "good" for him to come back for a 50th fight, potentially against Danny Garcia, the unbeaten WBC welterweight champion.