Floyd Mayweather Says Japan Bout Is Back on, Admits It's Not a Real Fight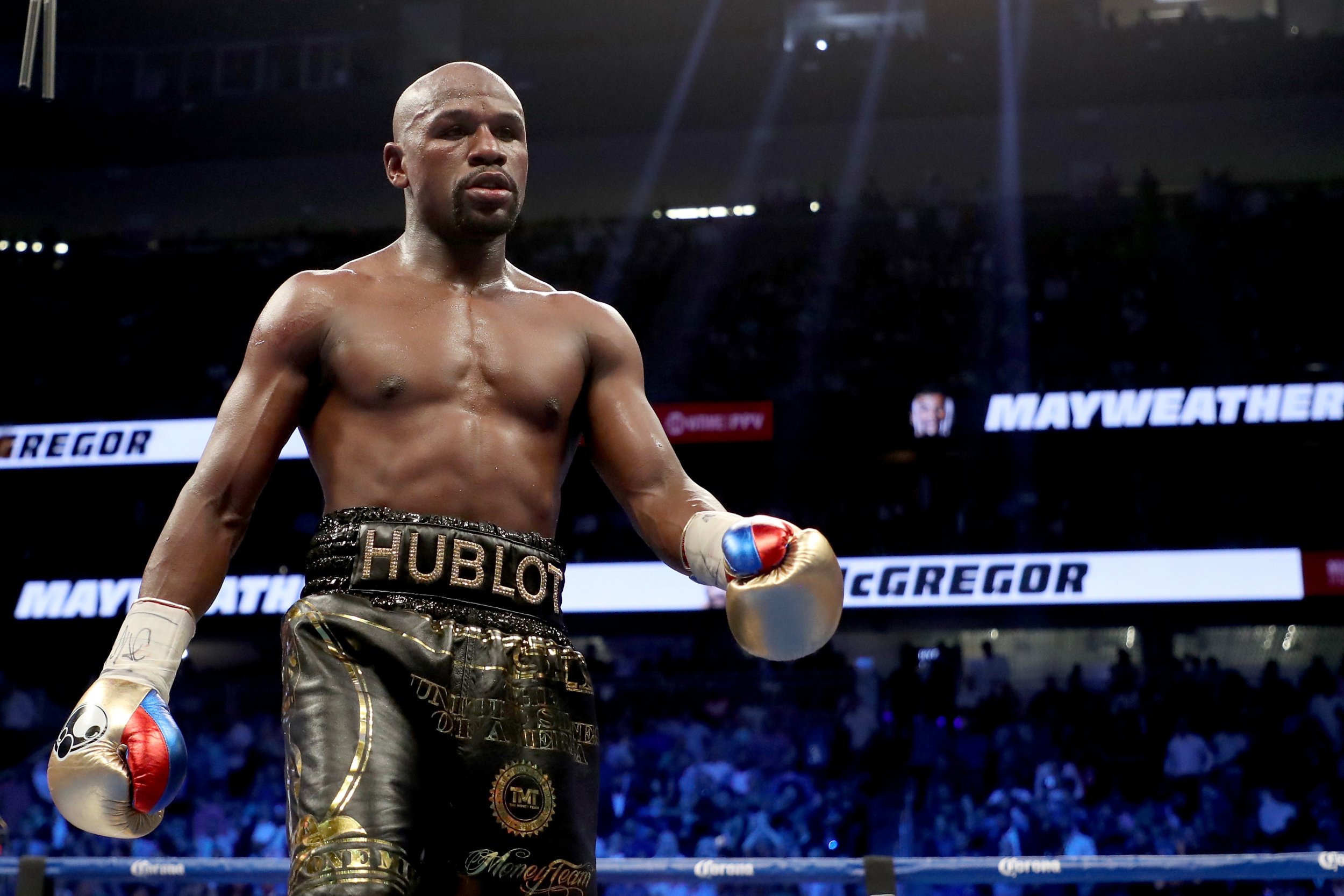 Floyd Mayweather Jr has said the RIZIN 14 bout against Tenshin Nasukawa is back on, but admitted it is going to be little more than "an exhibition."
Earlier this month, the RIZIN Fighting Federation announced the former five-weight world champion would take on the Japanese kickboxer in a fight in Tokyo on New Year's Eve.
A few days later, however, Mayweather swiftly backtracked, claiming he had been left "completely blindsided" by the announcement.
Now it appears the fight will indeed go ahead and, as usual when it comes to Mayweather, financial retribution has played a major role in his decision.
"We're gonna make it happen," Mayweather was quoted as saying by TMZ Sports.
"Rules? It's gonna be a little boxing exhibition. No kicking [...] I'm moving around with the guy for nine minutes, and of course it's gonna be the highest-paid exhibition ever.
"It's a no-brainer. Just because I'm retired from boxing. I still make appearances worldwide and make a ton of money."
Mayweather, who has not fought since retiring for a second time after beating UFC star Conor McGregor in a boxing match in Las Vegas in August last year, attended a media event alongside Nasukawa to promote the RIZIN 14 bout.
Less than a week later, Mayweather deleted all social media references to the bout and took to Instagram to give his version of events.
"I was asked to participate in a nine minute exhibition of three rounds with an opponent selected by the Rizen [sic] Fighting Federation," he wrote on Instagram.
"I can assure you that I too was completely blindsided by the arrangements that were being made without my consent nor approval. "
The 41-year-old went on to explain the fight he had agreed to was one whose format resembled the one he spoke about with TMZ.
"What I was originally informed of by Brent Johnson of 'One Entertainment' was that this was to be an exhibition put on for a small group of wealthy spectators for a very large fee," his Instagram statement continued.
"This exhibition was previously arranged as a 'Special Bout' purely for entertainment purposes with no intentions of being represented as an official fight card nor televised worldwide."
When the fight was first announced, the most evident stumbling block appeared to be the difference in weight between Mayweather and Nasukawa.
The Japanese has won titles across the flyweight and bantamweight divisions, whose weight limits stand at 125lb and 135lb respectively. Considering Mayweather hasn't fought below the 147lb limit since he beat the late Arturo Gatti in 2005, there were major doubts as to which class the December 31 fight will be contested at.