Doctors Amputate Indiana Woman's Leg After Flu Complications
Doctors have amputated the leg of a woman who suffered life-threatening complications caused by the flu, and her family fear further amputations might be necessary.
Shari Hall, a previously-healthy mother of four from Brownsburg, Indiana, is recovering in hospital after the life-changing procedure, WGNO reported. Her family expect she will be in hospital for months.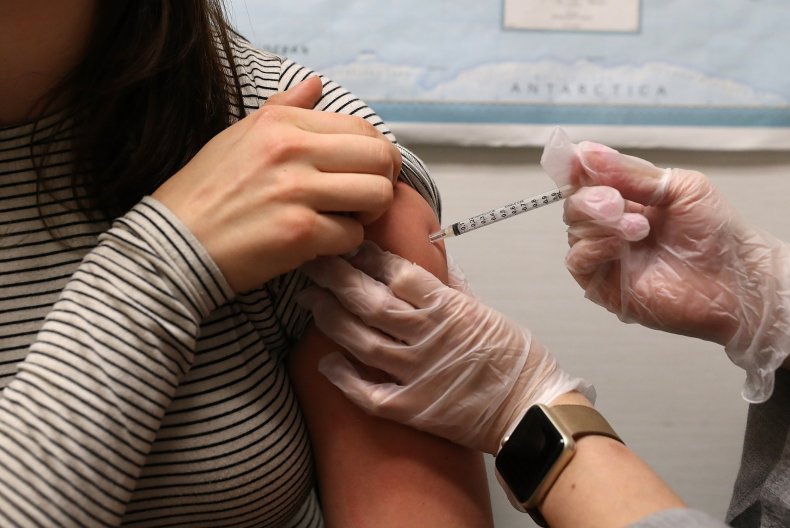 After a diagnosis of bronchitis in February, Hall's symptoms progressed and she went to the ER. "She had trouble breathing, [was] out of breath, had no energy and was complaining of her back aching," Hall's sister-in-law, Kellie Lannon, told Fox 59.
Doctors said she had the flu and hospitalized her, Hall's family wrote on a YouCare page. Her symptoms quickly worsened and she went on life support the day after she arrived at hospital.
Hall stayed on life support for a week. This led to severe complications and, eventually, her leg amputation, WGNO reported. "Her feet and toes started dying," Lannon said. Doctors removed Hall's leg above the knee following an infection, she explained to Fox 59.
Doctors put Hall on a ventilator after her surgery. According to WGNO, she is awake, but unable to speak. Her family hope she will be healthy enough to leave hospital in a few weeks, but fear doctors will need to amputate her other foot and a finger.
Influenza is common, but cases like this are extremely rare. "It's still unbelievable to me that a perfectly healthy person gets the flu that we commonly get and fight off and she ends up in ICU on life support. It's just unreal," Lannon added.
It is hard to tell exactly how many people are affected by the flu each year, but the CDC estimates somewhere between 9,200,000 and 35,600,000 cases have occurred annually since 2010. Flu has killed between 12,000 and 56,000 people each year, the health agency reports. Scientists are already preparing shots for next year's flu season.
According to the YouCare page, Hall has a long journey ahead to recovery. Donations, the family write, will support them during her recovery. Healthcare professionals said that her journey would be long—"a marathon, not a sprint"—the family report.