Last Flu Season Was One of the Deadliest, Can the Vaccine Make You Sick?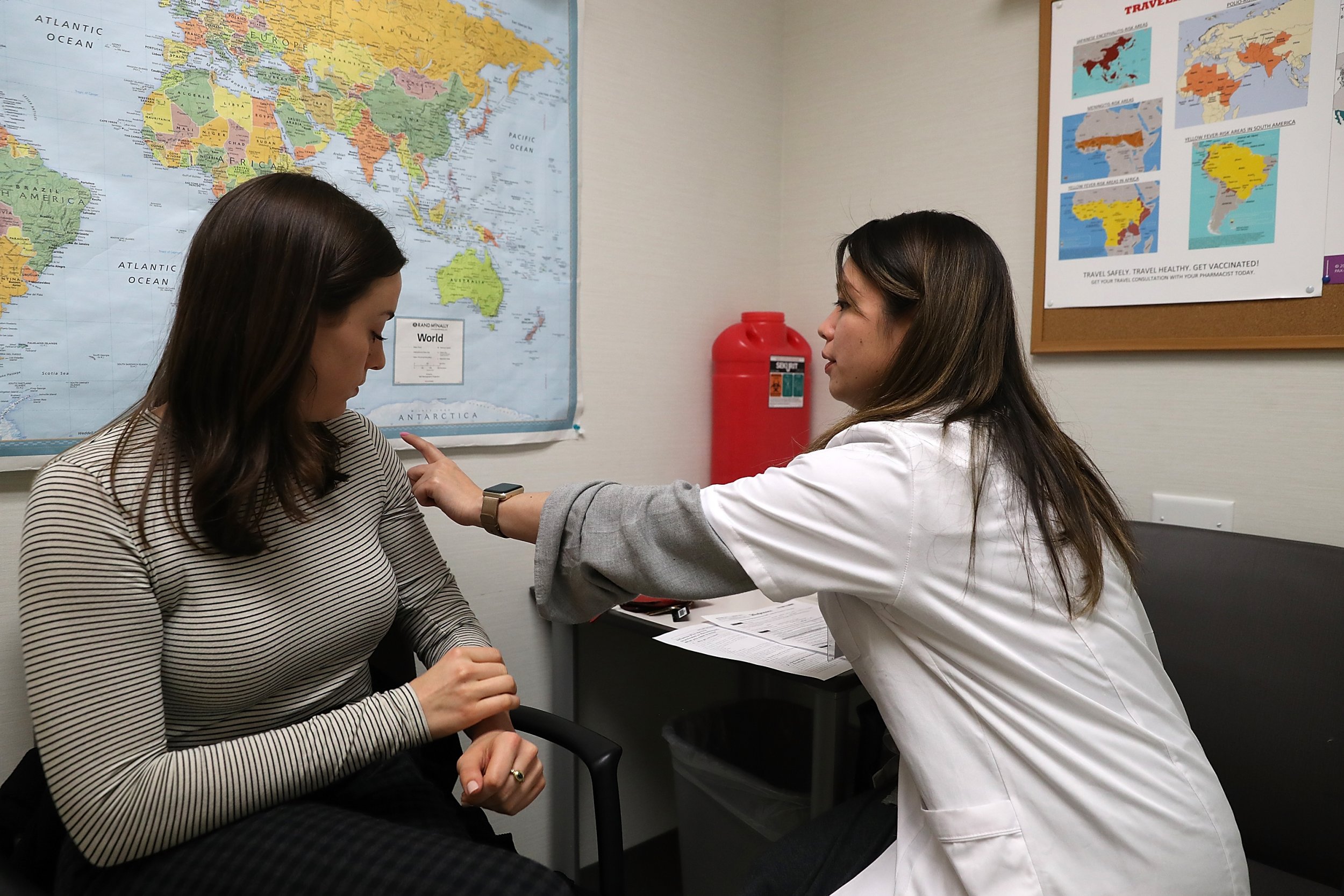 The flu claimed the lives of an estimated 80,000 people in the United States last winter—the highest number of deaths from the disease in at least 40 years, Dr. Robert Redfield, the director of the Centers for Disease Control and Prevention, told The Associated Press.
The strain of flu that went around last season was particularly hard on children and the elderly, and caused more hospitalizations than the average strain, the AP reported.
The total number of people who die each year isn't exact, though, because the CDC doesn't keep an exact count, according to its website. Part of the reason is that deaths related to the flu aren't reported to the CDC for people 18 years old and older. Also, flu is rarely listed as the cause of death on death certificates, as people usually die from its complications, which can include pneumonia, stroke and heart attack. In some cases, patients were never even tested for the flu.
Instead of tallying all the deaths possibly related to the flu or the deaths with flu listed as the cause, the CDC, like many other health agencies, uses statistical models to come up with its estimates of the number of deaths.
Even though the flu vaccine didn't work particularly well last season, the CDC still recommends getting a flu shot as one of the best preventive measures. "I'd like to see more people get vaccinated," Redfield told the AP. The CDC recommends that anyone over the age of 6 months old should get vaccinated, ideally before the end of October, when flu season starts to kick in.
Contrary to what some people believe, the flu vaccine does not make those who receive it sick with the flu, although some people might experience mild side effects, such as soreness or tenderness at the site of the injection. Others might experience a low-grade fever, headaches or muscle aches, which usually disappear within 48 hours, according to the CDC.
​