Flu Season 2017: CDC Reveals the Best Time to Get Your Shot
The days are getting shorter, the leaves are starting to turn color, and yesterday, the Centers for Disease Control and Prevention launched its annual influenza vaccine campaign, with Health and Human Services Secretary Tom Price rolling up his sleeve to get the shot on stage. But pharmacies have already been advertising the shots for weeks in some neighborhoods. Why the discrepancy?
Each flu season is a new adventure for public health experts, since the viruses that cause the flu are always changing. "Every flu season is different, and we don't know ahead of time when we're going to start to see flu circulation," Melissa Stockwell, a pediatrics specialist at Columbia University's medical and public health schools, told Newsweek.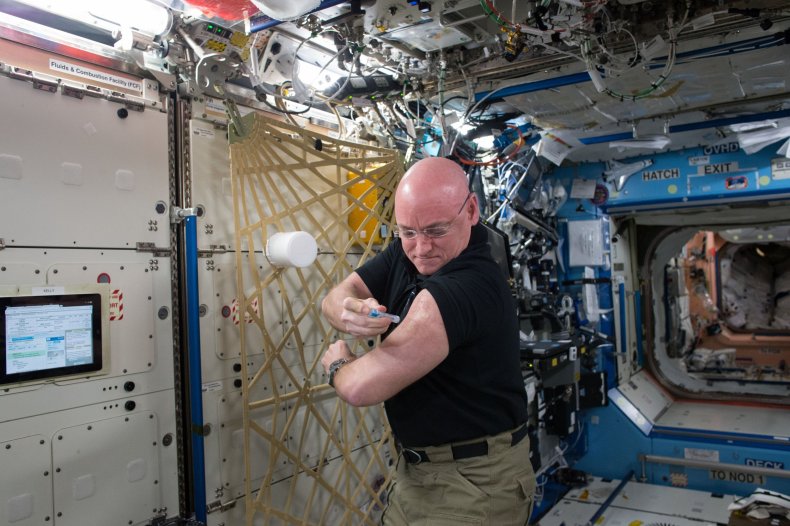 Because the vaccine takes two weeks to protect its recipient—and three weeks is more effective—health officials and the public need to stay ahead of the virus. The CDC bases its recommendations on when flu infections are likely to become common, this year recommending people aim to get the vaccine by the end of October. "We use the end of October because in general, in most seasons, things have begun to pick up by then," said Lisa Grohskopf, an epidemiologist at the CDC and lead author on this year's vaccine recommendations.
Pharmacies work from the other direction. "We begin promoting the availability of flu shots once we have the flu vaccine inventory in our stores," wrote Allison Mack, a Walgreens spokesperson, in an email. "Given that each flu season is different and unpredictable, it's important for us to be flexible and tailor our efforts to whatever may happen in any given year." This year, that meant the chain launched its vaccine campaign on September 7.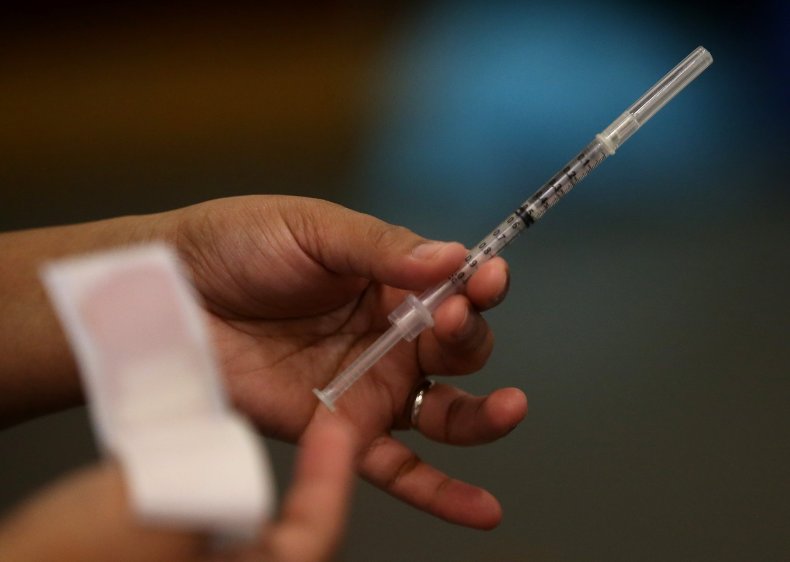 For healthy adults, there's likely no harm in getting vaccinated earlier than the CDC recommends, and it's certainly safer than skipping the shot entirely. And as long as the flu is still circulating, it's never too late to get vaccinated. But there will always be a little wiggle room in the CDC's recommendations. "Unfortunately, we don't really have a good answer for when's the best time," Grohskopf says. Despite years of government urgings to vaccinate, just 45 percent of American adults got a flu shot last year.
Children receiving the vaccine for the first time need two doses spaced a month apart before they're protected, Grohskopf adds, so it's important to start that process earlier in the year. And there's a little evidence suggesting immunity might wear off in older adults, but the CDC doesn't have enough data to know how that risk balances with all the other complications of timing the vaccine.
"Flu is complicated and there's no easy answer—we don't have a once in a lifetime vaccine, it's not like measles where two doses of measles vaccines, you're protected for life in 95 percent of the cases," says Richard Zimmerman, who studies vaccines and their use at the University of Pittsburgh. "If you could tell me when flu is going to hit, I could make maybe some very savvy deals with a pharmacy in town."