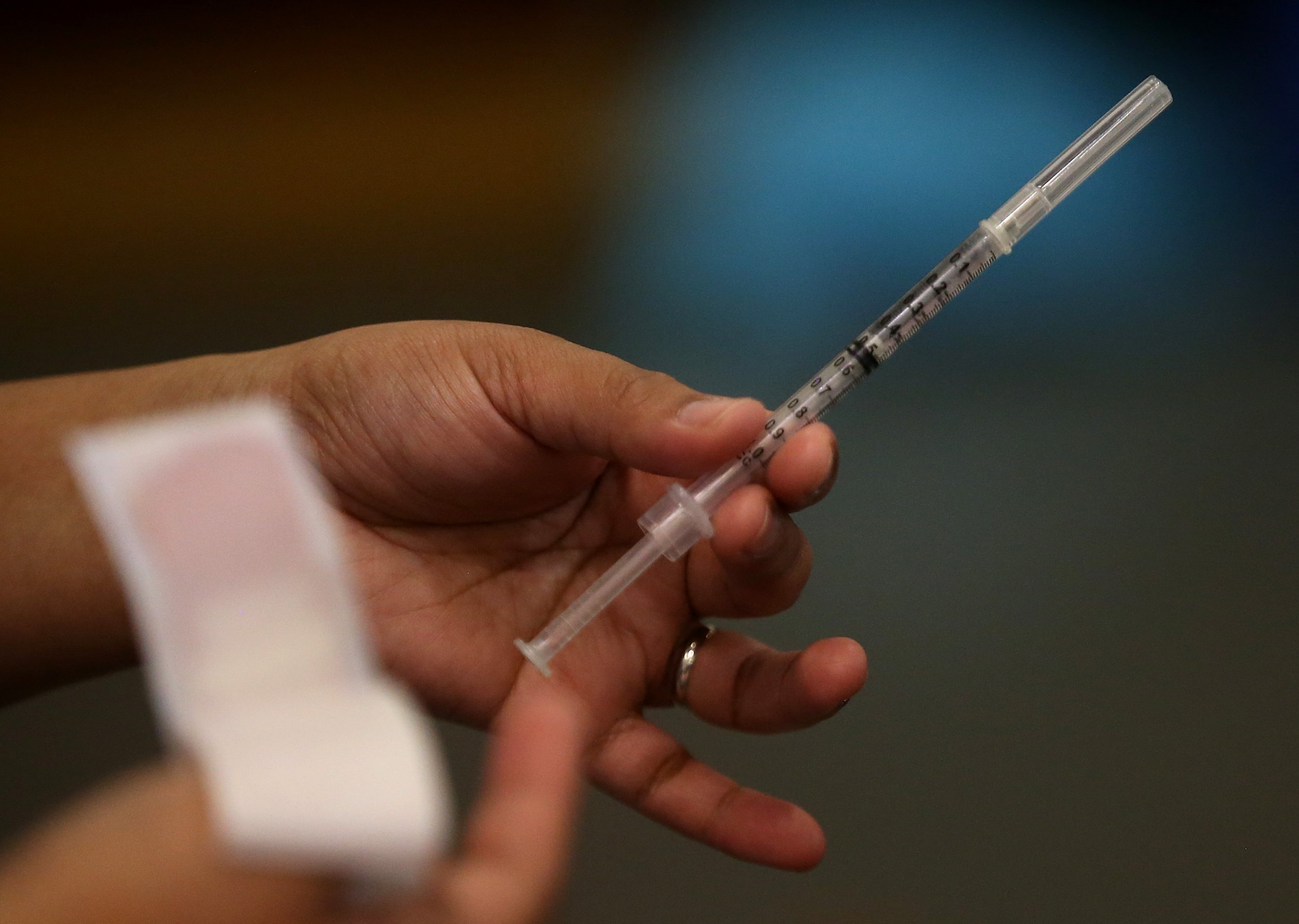 For the first time this season, the flu is now considered to be widespread in New York and California, according to new data released by the Centers for Disease Control and Prevention (CDC) on Friday. Ten other states also had widespread flu activity last week, including Connecticut, Ohio and Missouri.
What that means is that epidemiologists in each U.S. state and territory have found that there is flu in many different places—but not necessarily that there are a lot of flu cases. (South Carolina, for example, had high levels of flu activity last week, but mostly in a few parts of the state.)
The data comes a day after the CDC published a new, higher estimate of the number of people who may die around the world from the flu and related illnesses—up to 646,000 people each year.
Some of the data points to a typical flu season so far: the strain of the flu known as influenza A is still the most prevalent type, as it has been throughout the season. And hospitalization rates due to confirmed cases of the flu are highest among people who are older than 65—a group that is particularly vulnerable to the flu.
Nearly 3 percent of all doctor's visits reported through the CDC's flu surveillance network were due to flu-like illnesses, which is defined as a fever over 100 degrees Fahrenheit with a cough or sore throat; these cases are not necessarily confirmed with diagnostic tests.
There is some good news, some bad news, and some weird news deeper in the data. Of the strains that have been tested, the H3N2 strain has remained the most prevalent. That's not great: that particular kind is associated with more severe illnesses and more hospitalizations. Additionally, there have already been eight children whose deaths were due to the flu so far this season.
On the bright side, so far, no virus samples tested at the CDC labs have been resistant to three anti-flu medications. The number of people who have been dying from the flu is also still below the threshold for an epidemic, based on the most recent available data; about 5.5 percent of the deaths that week were due to pneumonia or influenza.
And then there's the weird: a person in Iowa who had been around pigs—and who has completely recovered—had an unusual variant of H3N2 flu. Thankfully, this particular person didn't spread the virus to anyone else.
For the more run-of-the-mill flu, vaccinations are still a good idea—even if the vaccination isn't perfect. It's really not to late to get a vaccination—flu seasons can last three months, experts have told Newsweek.