Flu Season 2017: Is It Too Late to Get a Flu Shot?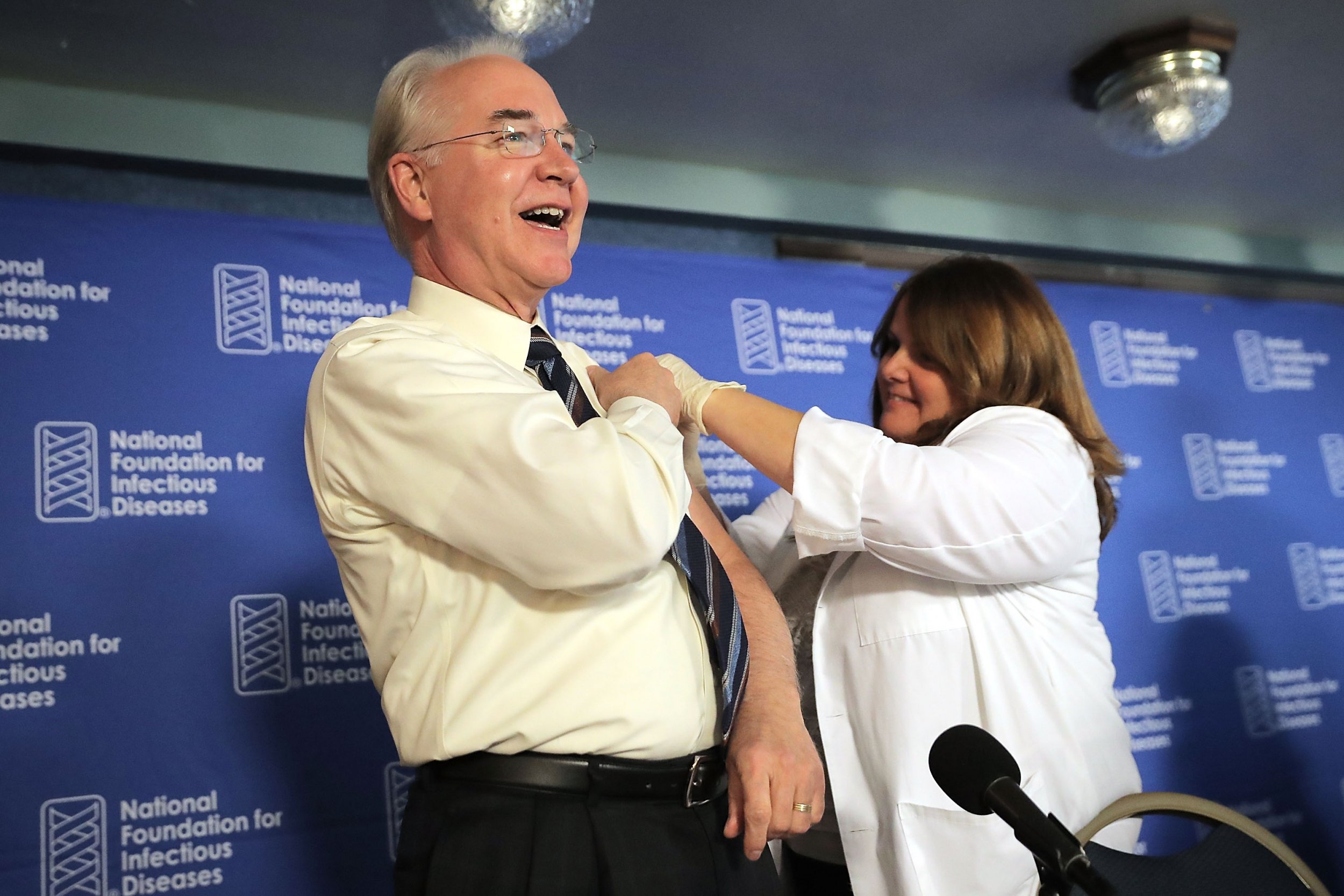 It's official: Welcome to flu season. Flu is widespread in Georgia, Louisiana, Massachusetts and Oklahoma, and about 2 percent of doctor visits around the country were for illnesses that looked like the flu—that is, just over 2 percent of people were showing up with a fever over 100 degrees Fahrenheit and a cough or a sore throat.
But if you haven't gotten your flu shot already, are you doomed to become one of them? Thankfully, no.
"We often see a season last three months, so there's still time to do it," Dr. Richard Zimmerman, a physician at the University of Pittsburgh School of Medicine, told Newsweek. Indeed, this week is the Centers for Disease Control's (CDC) National Influenza Vaccination Week.
Experts have warned that this year's flu vaccine may not be especially effective. In Australia, where winter flu season occurs during the Northern Hemisphere's summertime, health officials saw quite a bit of flu cases caused by the H3N2 strain—a strain typically associated with more hospitalizations and more deaths. However, deaths from the flu this year are still below average levels, according to CDC data.
Though the vaccine may not be perfect, Zimmerman emphasized that it's still a good idea to get it to protect not only one's own health, but also the health of loved ones.
"The thing that we can do is be vaccinated to protect our loved ones," he said. "I'm vaccinated, my kids at home and my wife are vaccinated. Ethically, as a doctor and as a father, I never want to bring an illness to my kids and give it to them. Nor would I want, when I'm around my mom, who is elderly, would I want to give it to her."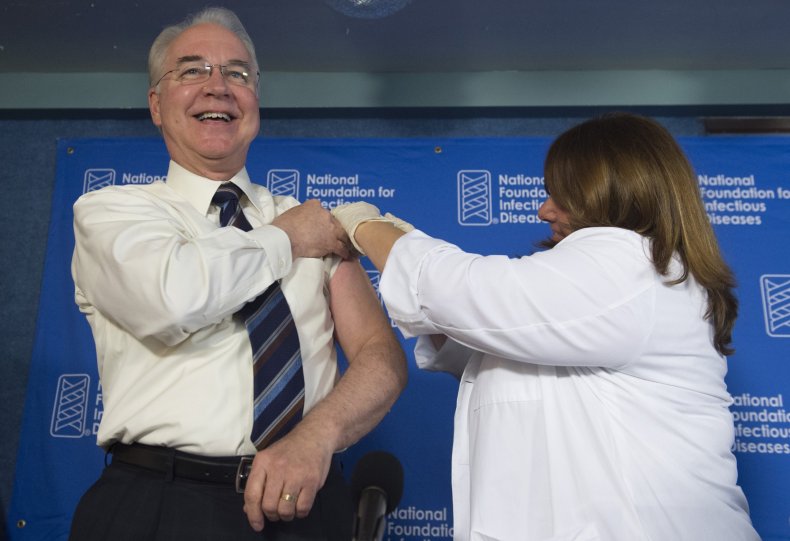 The flu activity we see now is likely only the beginning. Flu season typically comes in two waves, Zimmerman said, and each wave can be dominated by a different kind of flu. Though people just getting their flu shot now may be a bit late for the first wave, they'll still be better prepared for that second round. Antibodies spurred by the vaccine can take two weeks to be created by the immune system.
Also, if you are going to go get your flu shot now, the CDC says it really ought to be a proper shot with a needle and everything; they do not recommend using the nasal spray version of the flu vaccine this year.