Flu Season 2017: Nine Children Have Died From Influenza So Far This Winter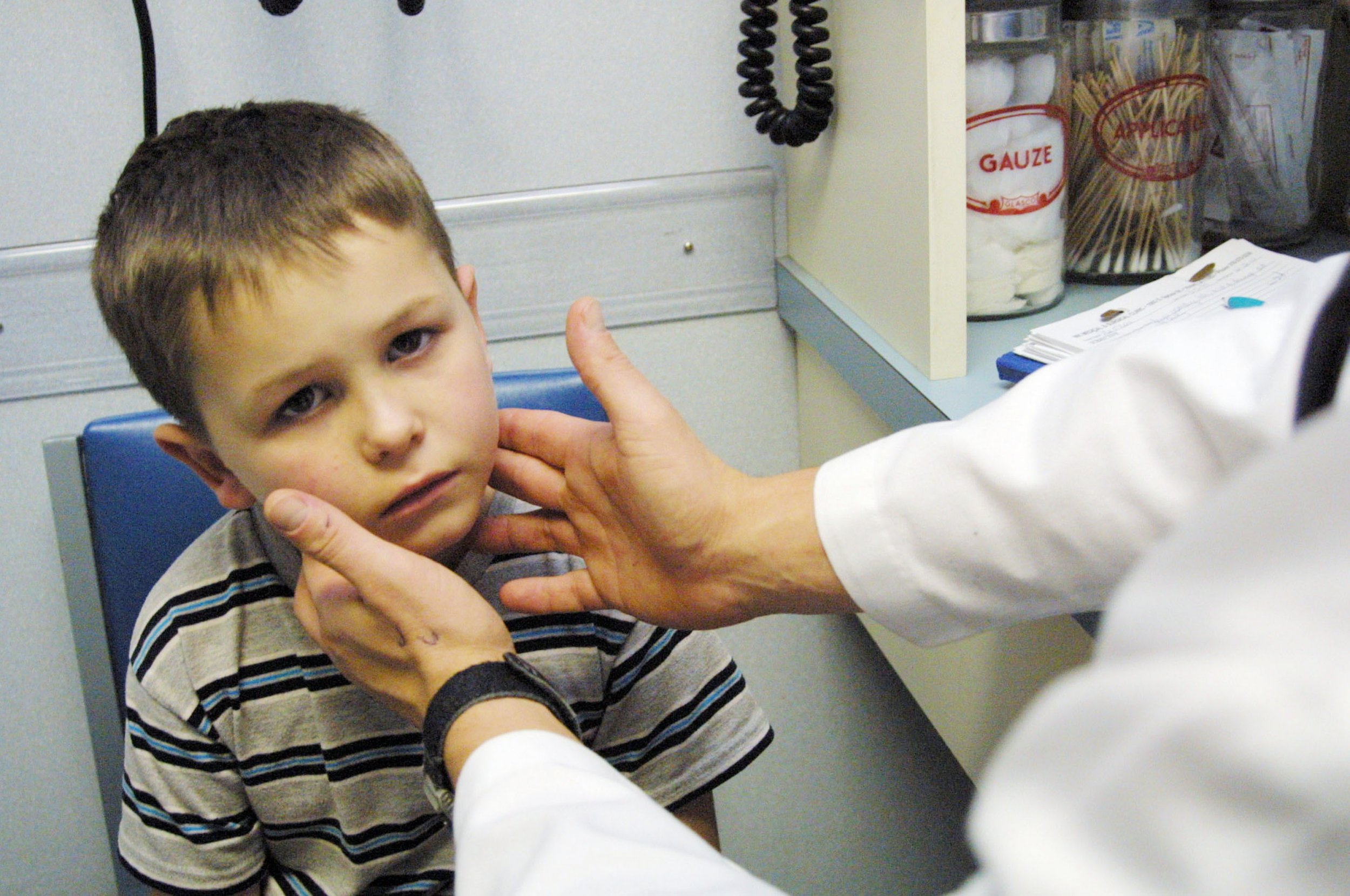 Another child died from the flu last week—the ninth to die so far this season, according to new data released Friday by the Centers for Disease Control and Prevention. However, the number of people who died from pneumonia and the flu continued to stay below the seasonal baseline last week. The CDC estimates 12,000 to 56,000 people may die from the flu each year.
The percentage of people going to their doctors for something that looked like the flu for the week that ended on December 16 also increased quite a bit; nearly 3.5 percent of visits last week were for flu-like symptoms, up from 2.6 percent the week before.
The South appears to have a particularly difficult week. Epidemiologists in Texas, Oklahoma, Arkansas, Louisiana, Mississippi, Alabama and South Carolina all reported very high levels of flu-like illnesses.
One particularly worrisome strain of flu—H3N2—continued to cause most of the illness seen last week. Flu experts have said this strain is typically associated with more hospitalizations and more serious illnesses. (The child who died last week did not have this strain; they were infected with the H1N1 virus.)
In total, 23 states reported widespread flu activity, nearly double the number reporting that last week.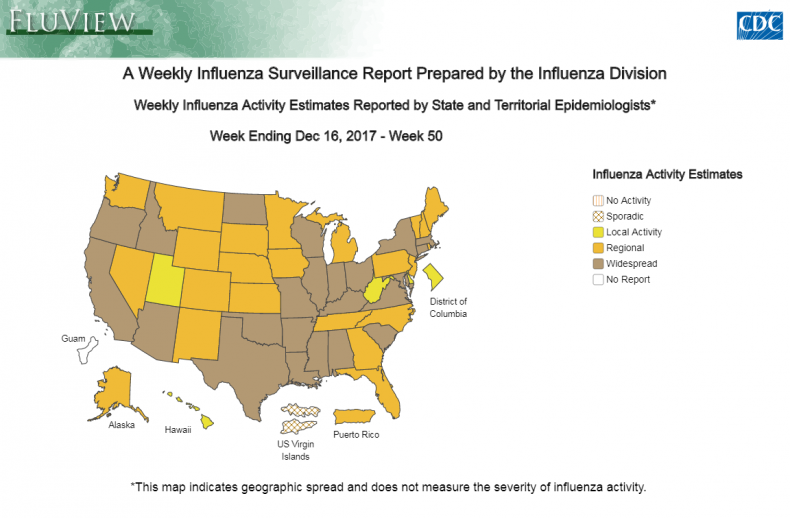 However, it's not likely that we've reached peak flu season just yet. According to the CDC's flu forecasting website, the average of the statistical models researchers have created expect the number of people showing up at doctor's offices with a fever and a cough or sore throat will peak around the middle of January 2018.
The CDC tracks the flu in several ways. Since 1997, labs across the country have sent the results of flu tests to the agency, so we know what strains of the flu are infecting people. We also know how many people are being killed by the flu and related illnesses thanks to the CDC's National Center for Health Statistics. (The NCHS tracks a lot more than just flu deaths; the center's researchers also are responsible for reports like one released earlier this week, which analyzed Americans' life expectancy and the alarming trends in drug overdose death rates.)
More than 70 counties in 10 states also participate in a program that reports on levels of hospitalizations due to the flu. Finally, health care providers also can report on how much flu they see through yet another surveillance network, which also began in 1997. More than 3,000 health care providers participated in 2010.