Researchers Infecting Test Subjects With Flu for $3,500: 'You Have to Be Careful About Not Harming Them Too Much'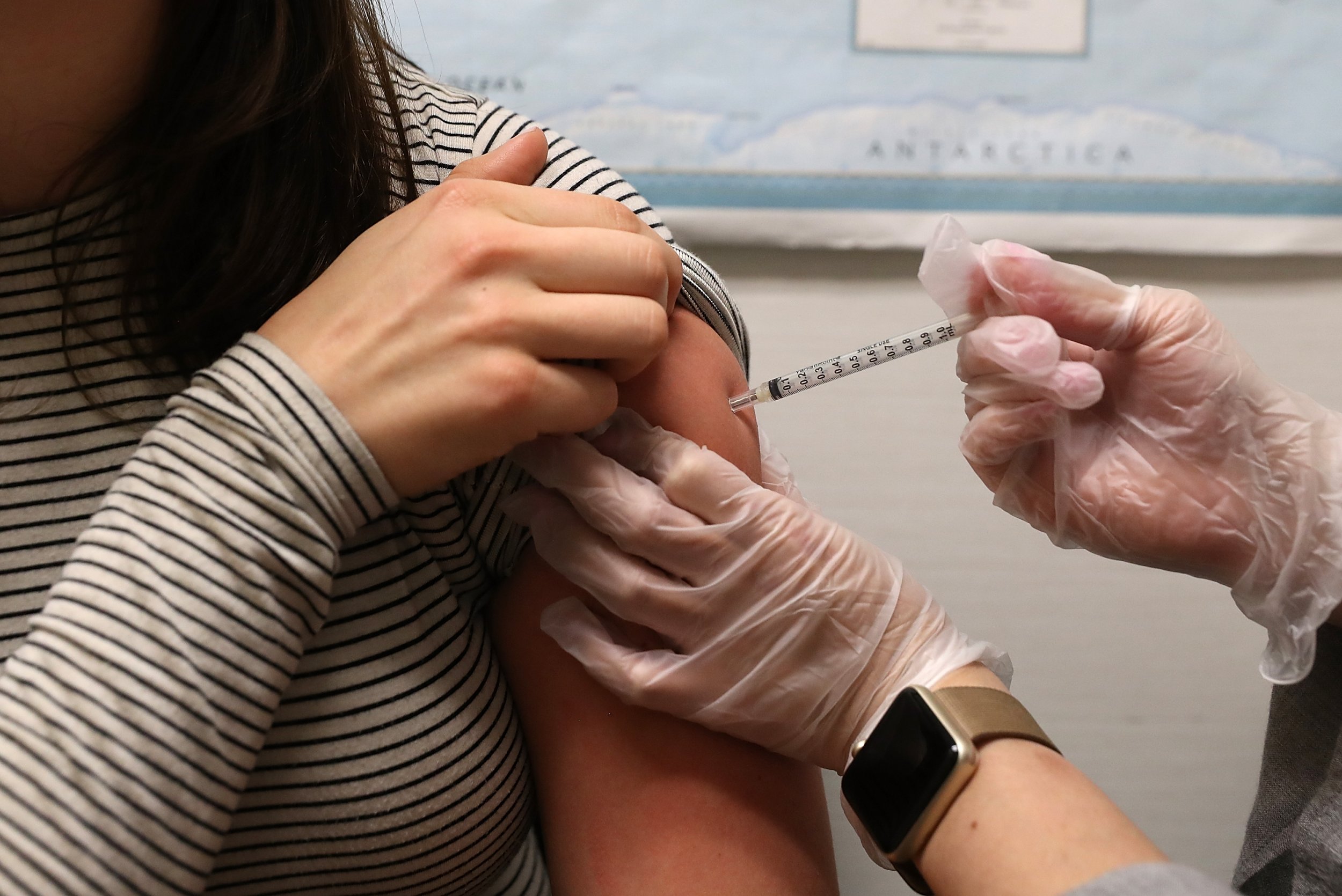 Researchers at St. Louis University have put a price on voluntarily coming down with the flu, and it's set at $3,500 and a 10-to-12-day all-expense-paid vacation in a hotel.
Coming off the heels of a particularly deadly flu season, researchers with the university's Center for Vaccine Development got funding to run an experiment in which they will actually infect people with the flu. The goal is to test the effectiveness of the vaccine through what's called a "human challenge study."
That means the researchers not only vaccinate the participants with either a flu vaccine or a placebo, but they also then infect the participants with the flu, in this case via a nasal spray. Other studies that aren't considered challenge studies simply require vaccinating people and then testing whether their body forms antibodies.
An associate professor of health care ethics at the university told the St.Louis Post-Dispatch that with a challenge study like this one, "You have to be careful about not harming them too much."
The word "challenge" is used because the researchers challenge the participants' bodies with the flu infection. The infection acts as a test to see whether the immunization is effective and offers much quicker results, and they tend to cost significantly less. The method can also help contribute to a universal vaccine that works for most strains.
Currently, flu vaccines are made based on the strains researchers predict will be the most popular that season, which means there's room for error. A universal vaccine, on the other hand, would keep people covered from many strains of the flu.
A challenge like this one also allows the researchers to have more information as the study goes along. They'll know exactly when the participants are vaccinated and when they were exposed which allows for better tracking and consistency in the study, said Dr. Daniel Hoft, director of the Center for Vaccine Development, according to a release.
The test subjects will be studied in an Extended Stay where there's a research unit for their monitoring. The participants will be quarantined in a certain part of the Extended Stay where they'll be in "hotel-style rooms," according to the university.
While they're there they'll have access to private bathrooms, exercise equipment, television and internet. The participants will also have a common space and will be provided catered meals.
A pilot program is expected to happen sometime in the next six months, Hoft said in a release. That program would need an industry sponsor and would likely be smaller than a full-scale test using all of the space available in the Extended Stay Research Unit has to offer.