70 Million Flu Vaccines Delayed This Year, According to CDC
Doctors are preparing for delays for this season's flu vaccine as formulation changes led at least one major manufacturer to ship its supply later than planned.
According to a notification by the American Academy of Pediatrics, Sanofi Pasteur, the largest company that exclusively produces vaccines, delayed delivery of the flu vaccine by three to four weeks.
The delay affects Fluzone Quadrivalent, Fluzone High-Dose, and Flublok Quadrivalent. According to CDC data, these products make up approximately 40 percent of the U.S. flu vaccine market.
The production of the yearly flu vaccine is an ever-evolving task: Influenza mutates rapidly, and each of the three or four strains delivered in the vaccine needs to be carefully evaluated. Recommendations for those strains comes from the FDA and World Health Organization (WHO).
In March, the WHO announced it was postponing its selection for the Influenza A (H3N2) strain after researchers found significant regional differences across the Northern Hemisphere. That one-month delay was passed on to vaccine manufacturers looking to immunize against the strain.
"We are still on track to produce approximately 70 million doses of seasonal vaccine to support nationwide immunization campaigns," Michael Szumera, head of U.S. communications for Sanofi Pasteur, told Medical Economics.
Those shipments reportedly started going out in mid-August.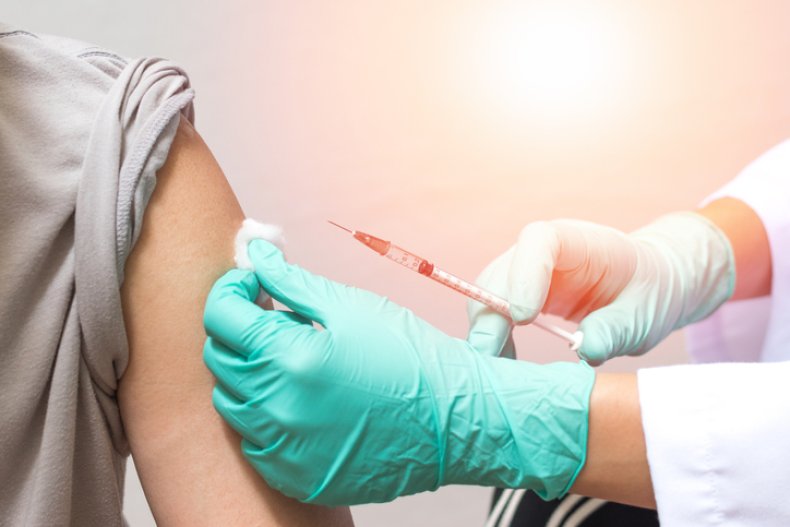 Gary Toppin, a physician's assistant at Masonboro Family Medicine in Wilmington, North Carolina, supports the delay. "I do think it's the right thing to do, they did it once before in 2003 and times before that and it's better to try and get it right from the start than to put out the wrong vaccine," he told WECT.
In addition, manufacturing delays will also limit availability of AstraZeneca's nasal vaccine, FluMist Quadrivalent, according to the American Academy of Pediatrics.
Other vaccine manufacturers such as Glaxo Smith-Kline are shipping their products on their normal schedule.
Some physicians worry the delay is impacting students returning to school, as well as infants receiving their first vaccination. Many parents expect their children to get the flu shot when they have their pre-school physical, and may not bring them back again in October.
Dr. Blair Guidera, who runs a New York pediatric practice, told WNBC her office will be rationing the vaccine based on who is most vulnerability. "We're going to create a list and prioritize the shots for our patients with a chronic illness or a young infant who might need it."
The Center for Disease Control recommends that every person over the age of 6 months get a yearly flu shot. The vaccine varies in effectiveness, but some studies have shown that even if you do get sick after vaccination, symptoms are lessened. A 2013 study suggested getting the vaccine reduced the chances of being hospitalized for the flu by 71 percent, according to LiveScience.
Even as flu severity increases, the number of adults receiving the vaccine is decreasing: The CDC reports that an estimated 37.1 percent of adults got the shot for the 2017-2018 flu season, a decrease of more than 6 percent from the year prior.
Correction: An earlier version of this article misspelled AstraZeneca.