What We Know About H3N8 Bird Flu Strain Reported in Boy in China
A specific type of bird flu known as H3N8 has been found in a human for the first time after spreading to a young boy in China, the country's health authority said on Tuesday.
According to China's National Health Commission (NHC), a four-year-old boy from the city of Zhumadian, Henan province, was found to have been infected with avian H3N8 after falling ill with a fever and other symptoms on April 5. He was admitted to a medical center for treatment five days later.
H3N8 is a flu strain that has been detected before in horses, dogs, birds, and seals around the world. Until now it hasn't been reported in humans.
The NHC has ordered prevention and control efforts as well as risk assessments associated with the case, according to its report.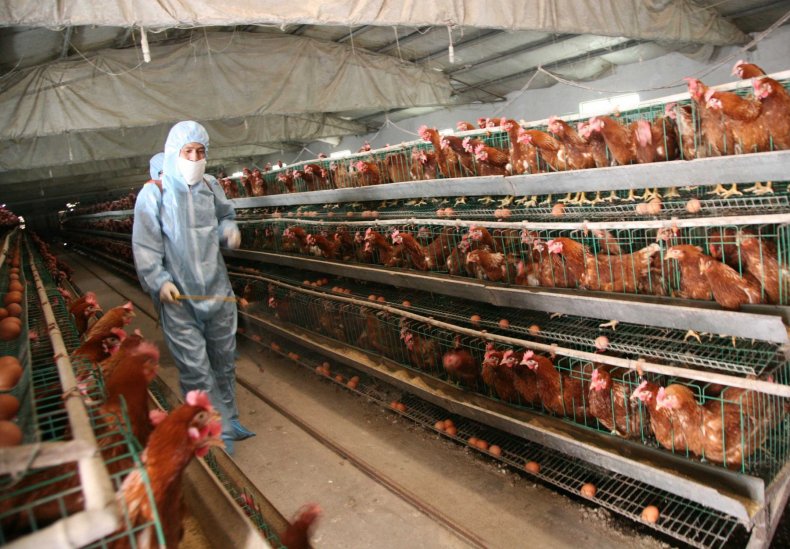 The report also states that experts do not believe the H3N8 strain has developed the ability to effectively infect humans and described the case as "an occasional bird-to-human cross species transmission," translated from Chinese.
The boy had lived at a home where he raised chickens, and where wild ducks were present, the report added.
The NHC described the risk of large-scale transmission as "low" but said that experts have suggested the public avoid contact with sick and dead poultry, try to avoid direct contact with live poultry, pay attention to dietary hygiene, and wear a mask and seek medical attention as soon as possible if they develop fever and respiratory symptoms.
In a statement to Reuters, the NHC said no close contacts of the young boy were infected with the virus.
Ian MacKay, a virologist at the University of Queensland, Australia, told CNET: "These early infections should always be responded to thoroughly and comprehensively with sensitive testing of contacts to ensure no other spread occurred or is ongoing."
In 2012, the H3N8 flu was associated with the deaths of harbour seals in New England the previous year, with researchers saying the virus may have evolved from a type that had been circulating in birds.
In previous years scientists have also said H3N8 has carried out host-jumps from equine populations to dogs, sometimes causing severe illness.
China is among the world's biggest poultry producers along with the United States. Large populations of farmed birds can create an ideal environment for avian viruses to spread and evolve.
Last year, the World Health Organization (WHO) reported an increase in the number of human H5N6 bird flu infection cases in China according to Reuters; 21, compared to five the year prior.
"The increase in human cases in China this year is of concern. It's a virus that causes high mortality," Thijs Kuiken, professor of comparative pathology at Erasmus University Medical Centre in Rotterdam, told Reuters. The agency reported on October 26 that at least six people had died.
Bird flu can also be devastating for bird populations. The U.S. is currently experiencing a bird flu epidemic of the H5N1 strain that has resulted in nearly 27 million chickens and turkeys having to be killed in 30 states, according to CNET. The infections have also spread to bald eagles, causing dozens of deaths in that species.