Stunning Fluorescent Turtle Embryo Under a Microscope Wins Photography Competition
A stunning photograph of a fluorescent turtle embryo under a microscope has scooped the top prize in this year's Nikon Small World photomicrography competition, which celebrates photographs taken of objects under a microscope in a meeting of science and art.
The winning image was snapped by Teresa Zgoda, a microscopy technician, and Teresa Kugler, a recent university graduate, while assisting an embryology course at the Marine Biological Laboratory, which is affiliated with the University of Chicago.
Zgoda and Kugler used a combination of fluorescence and stereoscopy techniques to capture their vibrant image of the turtle embryo. The final image is the result of a process called image-stitching, in which the winning photomicrographers stacked and stitched hundreds of images of various parts of the embryo to create the composite image.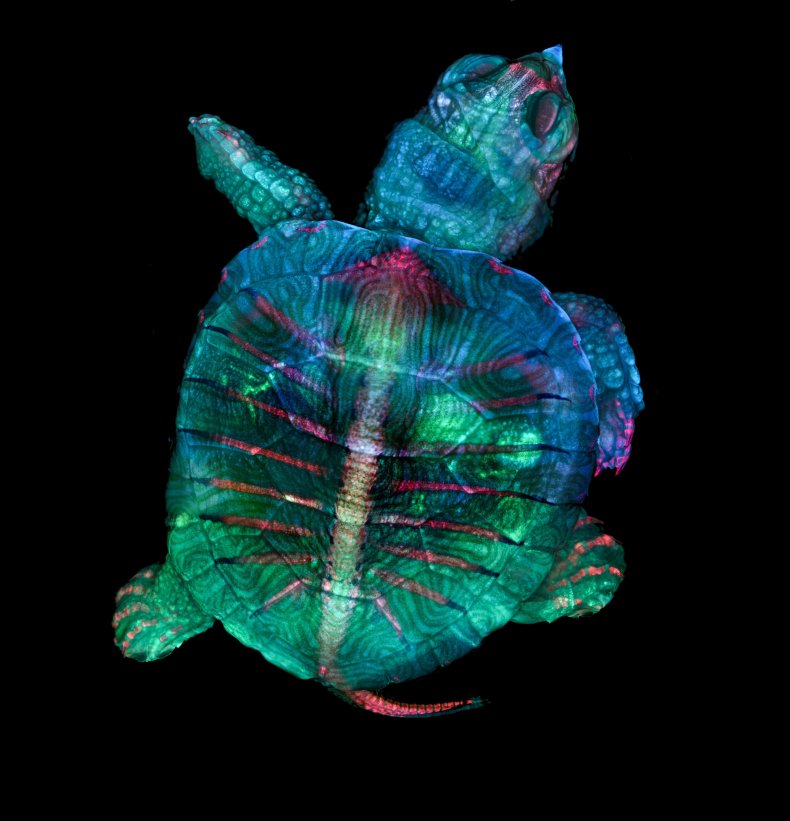 "We placed the turtle embryo in a petri dish and autofluorescence was photographed using three wavelengths of light. The final image is a composite of hundreds of images, since the embryo was so large," explained Zgoda.
"The Nikon Small World competition has been bringing stunning scientific images to the public for 45 years now. Our goal has always been to show the world how art and science intersect," said Nikon's communications manager Eric Flem. "As new imaging and microscopy techniques develop over the years, our winners showcase these technology advances more and more creatively. First place this year is no exception."
"Microscopy lets us zoom in on the smallest organisms and building blocks that comprise our world—giving us a profound appreciation for the small things in life that far too often go unnoticed. It allows me to do science with a purpose," Kugler said.
"We are inspired by the beautiful images we see through the microscope. It's humbling and deeply fulfilling to be able to share that science with other people," said Zgoda.
The second-place image is of three stentors—or single-cell freshwater protozoans—using a projection technique that color-coded different parts of the stentors by depth. The photograph was captured by Igor Siwanowicz, a veteran of the Small World competition.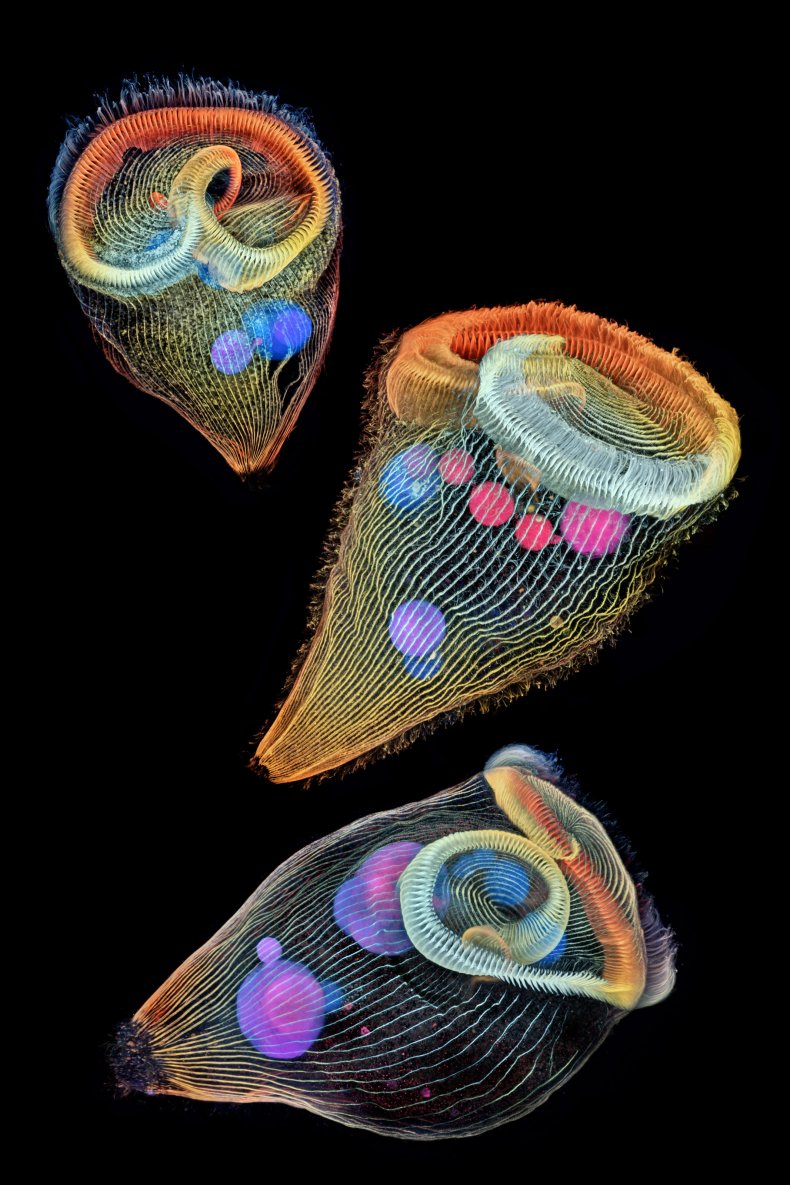 In third place is a bright photograph of an American alligator embyro as it developed its nerves and skeleton. Photographer Daniel Smith Paredes took the image at around 20 days of the alligator embryo's development using a immunoflorescence technique.
Overall, the judges of the Small World prize recognized 86 images out of thousands of entries, the competition said. The top 20 images are ranked as such, while the other photos earned an "image of distinction" merit.