The Fly on Pence's Head Has Its Own Remix, Starring Kamala Harris
This song will be buzzing in your head all day. After a fly landed on Mike Pence's head during the vice presidential debate on Wednesday night with Senator Kamala Harris, it's safe to say that the Internet went berserk.
Now, one person has gifted Twitter with this surprisingly catchy remix about the fly on Pence's head, that uses chopped-up bits of audio from the debate. Thanks to the editing, Harris sounds like she's telling Pence, "You have a fly on your head," over a buzzing sound and serviceable-enough percussion beat.
"The American people know what I'm talking about," the remixed senator adds.
"I'm pro-fly," the spliced-together version of Pence remarks at one point, before Harris says, "I'm speaking."
The catchy "You have a fly on your head" hook loops several more times before Harris concludes with: "That is a fact." Honestly, well done, Internet!
That fly sat on Pence's head for almost two minutes during the debate, which was apparently more than enough time for it to start trending on Twitter, captivate the viewers at home and inspire this remix.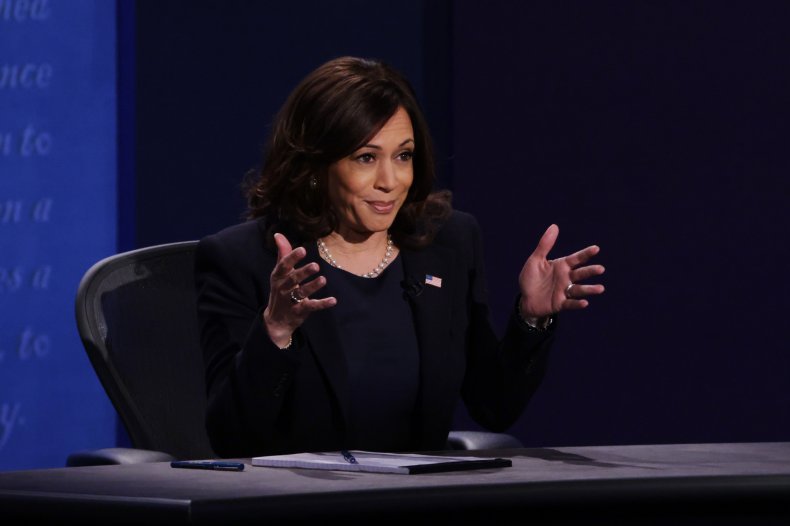 Some Twitter users have voiced their support of the catchy tune. "This will be stuck in my head all day!" one person wrote. "You win. No point in even continuing with this experiment we call the Internet. This is the pinnacle," another user said.
A third remarked: "This made me laugh. Thank you. I needed a laugh because that bastard Pence made me extremely angry."
The fly has inspired several other memes, and could be considered one of the more notable moments of the evening, believe it or not.
Some were begging Saturday Night Live to get Jeff Goldblum to reprise his role as The Fly for the upcoming episode's cold open, which will presumably focus on last night's debate. Others have created parody Twitter accounts for the bug, trolling Pence and the White House over the Trump administration's handling of the coronavirus pandemic.
Joe Biden's campaign even created a fly swatter that read "Truth Over Flies," poking fun at Pence and the Trump campaign. The blue fly swatter costs only $10, but is currently sold out. When they will be available for purchase again remains unclear, sadly.
Biden's campaign team also tweeted a photo of the Democratic hopeful holding an orange fly swatter, cleverly captioned, "Pitch in $5 to help this campaign fly."
Additionally, actor and writer Jordan Firstman made a video, imagining what the fly's publicist would say about its two minutes of fame. "Girl, America just watched you and loved you. Even the Republicans are laughing," he joked during the clip.