Are Flying Cars Just Science Fiction? Urban Air Mobility Could Solve Some of Transportation's Most Pressing Problems
Remember when you were a kid and the idea of flying cars was merely a science fiction vision that seemed completely out of this world? That vision could be one step closer to reality as leaders in the field pour more resources into what is being called Urban Air Mobility (UAM), or automated air transportation of cargo and passengers.
In the coming years, technology may progress enough to move some parts of everyday transportation to the sky. As with any technological advancement, UAM comes with challenges, and while many companies are working toward a future in the sky, the promises might at this point seem too far-fetched.
It's no secret that major cities across America are becoming so congested that it takes thousands of people over an hour to get to work in the morning, Chaouki Abdallah, executive vice president of research at Georgia Tech said at a seminar at Georgia Tech on Tuesday. There's also climate change and urban air pollution brought about by traditional travel, Pamir Sevincel emphasized in "Why Urban Air Mobility Needs Open Innovation." In cities such as Los Angeles, Dallas and Atlanta, the potential of UAM could be exponential.
Cities will likely be the primary beneficiaries of U.S. production. The bigger the city, the more gridlock it faces on the ground. Over the last 100 years, we have taken advantage of the third dimension, airspace, and growing our cities upward.
There are inevitably many challenges that come with the development of UAM.
Gaining public acceptance for these aircraft in urban settings will require satisfying safety expectations for both the passengers and those on the ground, said Michael Thacker, executive vice president of technology and innovation at Bell, in "Urban Air Mobility: The Way Forward." And there is much to consider when it comes to the aircraft alone: charging stations, vertiport locations, ground safety protocols and secure passenger identification and access, Thacker said. This is no easy ride.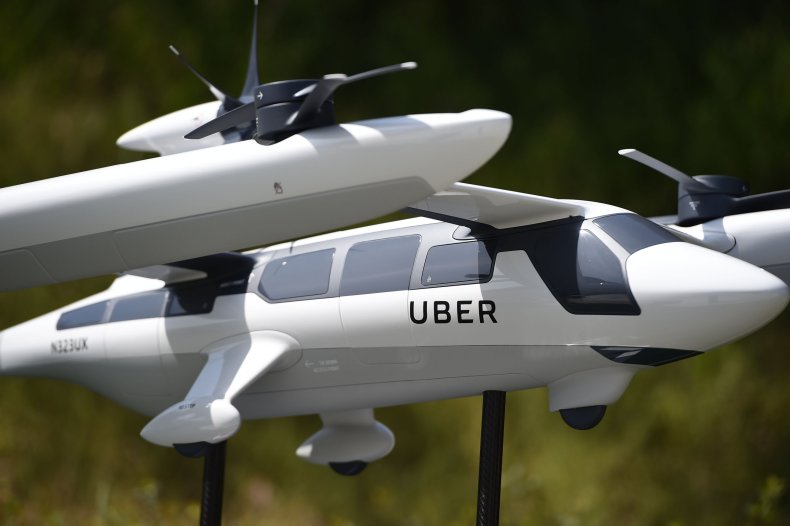 "A lot of people in the federal government and private sectors are thinking about what the future air space is going to look like with urban air mobility and what impact it will have on the technology and the people," Pamela Cohn, managing partner at Ascension Global, said during Tuesday's discussion.
There is a lot of technology that still needs improving. An immense amount of research is being done on the designs, the types of batteries, types of aerospace technology and things like detect and avoid for the vehicles.
"In order to make this real, state and local authorities are going to have to work with developers and investors to find innovative financing functions in order to enable the infrastructure that we need," said Cohn.
The economics need to work. Finding out how to create a fair and equitable system with good access at a reasonable price point is crucial in making sure this is a truly helpful mobility system, Cohn emphasized. One of the biggest challenges is public acceptance. Being able to proactively engage with communities and their concerns is important. What society needs to remember, Cohn said, is that these are just aircraft in the air. There will not be traffic lights or humans walking in the air. These aircraft are to provide relief from the congestion built up in big cities, Chris Runde, director of the Airport Innovation Accelerator at the American Association of Airport Executives, said at the Georgia Tech seminar.
There are currently more than 100 aircraft in development to provide the human population an alternative to traditional transportation, Brian German, a professor of aerospace engineering, said at Georgia Tech. But while the technology is in the works, it's the cities that need something more, something better, to make UAM a reality. German discussed a three-fold mission they were working on at Georgia Tech: research, educating the future work force and economic opportunity. It's clear that urban air mobility is a complex idea, but, Abdallah said, "as educators, innovatorsand policymakers, we are always looking toward the future."
Tesla is among those companies working toward UAM by building it with an autonomous process that it already has. These vehicles are built to sense traffic in their surroundings, allowing passengers to read a book while the Tesla does what's necessary to get them to their destinations safely. The hope for UAM is that it will provide a smooth, uninterrupted blending of airspace.
In 2020, Uber Elevate will start experimental testing to prove the safety and community friendliness of the aircraft. Mark Moore of Uber Elevate described the inspiration for these future aircraft.
The goal for Uber, he said, is to operate similarly to the way it does now: Just as one would push a button on a smartphone to call a ride, ultimately, one would push a button on a smartphone to call a flight. With 100 stops per hour, flying against the wind to blend the noise in with the city and traveling between 1,000 and 1,500 feet in the air, Uber Elevate aims to become a reality in the years to come. Testing in cities such as Los Angeles and Dallas is scheduled to begin in 2023.