Flying to Lebanon With Suitcases Full of Medicines Wasn't Enough, I Still Went Pharmacy-Hopping | Opinion
A few days before traveling to Lebanon last month, I was advised to prepare myself mentally because the reality on the ground would be worse than what I was told or read about. As an aid worker and the CEO of a humanitarian organization who has spent the last two decades in some of the most unstable and ravaged places in the world, I thought that I had already seen the worst in Lebanon. I was wrong. The country has become a shadow of its former self. Yet, I felt prepared to see my home country again. The last time I was there was in August 2020, following the explosion at the port of Beirut. The city was still in shock, debris and window glasses strewn about the streets, while the death toll was still rising.
Flying over Lebanon felt unreal this time. From my window seat, I gazed out at the mountains, the cedar forests, the coastal plain and finally Beirut. Admiring the beauty of my home country from the sky has never ceased to capture my imagination of how a great country Lebanon could be. As I exited the airplane and entered Beirut airport, reality quickly caught up with me. Very few people were entering Lebanon. The usual crowd of travelers at the airport was no longer there. Most visitors were expatriate Lebanese returning "home" to check on their families for a few days. None of us were traveling light, even those who were on a short visit like myself. We all had at least two suitcases, and like myself, at least one of them was full of medicines. Traditionally, we carry suitcases filled with gifts for family members and friends. This time around, all they wanted was as many medicines as we could carry.
I landed in Beirut on a Friday afternoon around 4:30 p.m. If you know anything about Lebanon, you'd know that traffic is painfully dense around that time, especially on a Friday. People typically leave Beirut for the mountains or different coastal towns for the weekend. As I started driving my rental car, I noticed that there was hardly any traffic. There was barely anyone driving. However, what I could see was lines of cars stretching out over several kilometers, parked along the road waiting for a gas station to open. The fuel crisis has brought the country to a full stop. This was no longer a news headline; it was a reality I was witnessing with my own eyes.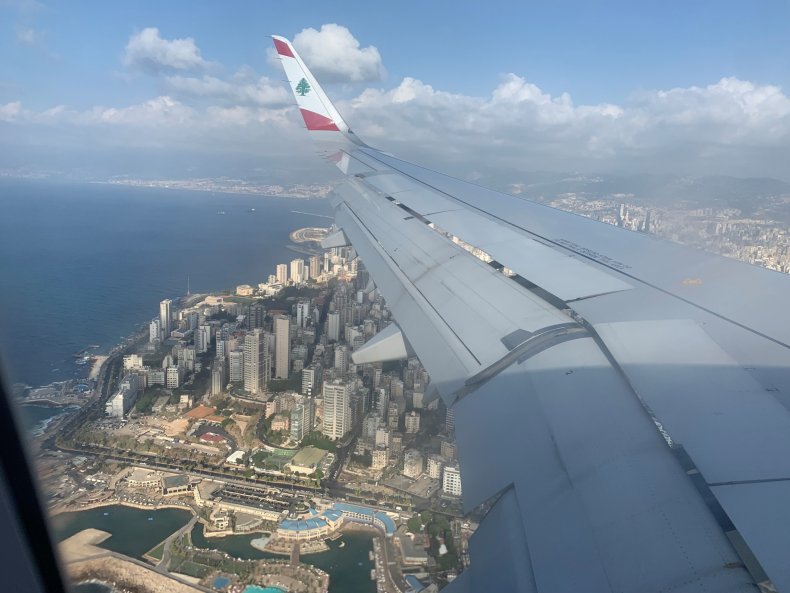 I arrived at my mother's home where I would stay for the duration of my visit in Lebanon. It was a short trip and I wanted to make sure I could see as many relatives as possible, so my mother's home was the best location for my siblings and their children to come visit. They were already waiting for me when I arrived. The traditional joyful welcome was very brief this time, overtaken by anguish, sadness and even bursts of anger over the country turning into a living nightmare. Many expressed their desire to leave the country. Anyone with a degree or with an opportunity to leave is trying to. Hope is gone in Lebanon, many told me. Even though a new government was named on the day I landed, they all laughed at the possibility that it might be different this time. All explained that they've seen governments come and go, promises of change being made, with the outcome always being the same: a crippled economy, hyperinflation, power cuts that last for most of the day, severe shortages of water, fuel, medicines and a non-existing purchasing power. Worse, Lebanese people can barely afford food.
For a short moment, my suitcase full of medicines helped calm tempers all around. Yet, my mother, who is aging and ill, needed some prescribed medication. I volunteered to go to the pharmacy to get her prescriptions, simply because I had gas in my rental car. I visited seven pharmacies before I could find one that had enough medicines for a week. One by one, pharmacists apologized for not having any drugs before recommending other pharmacies. Many facilities were also closed, and others were serving through a window to protect themselves from possible outbursts.
People's tempers were flaring as they grew desperate at the thought of a loved one not getting their medicines and possibly dying. It was overwhelming to observe these scenes of despair across the city. Lebanon, the land of all excesses, has turned into the land of shortages. I couldn't help but wonder what happens to those who don't have enough gas in their cars to go pharmacy-hopping? What happens to those who have the money to buy medicines, but cannot find the medicines?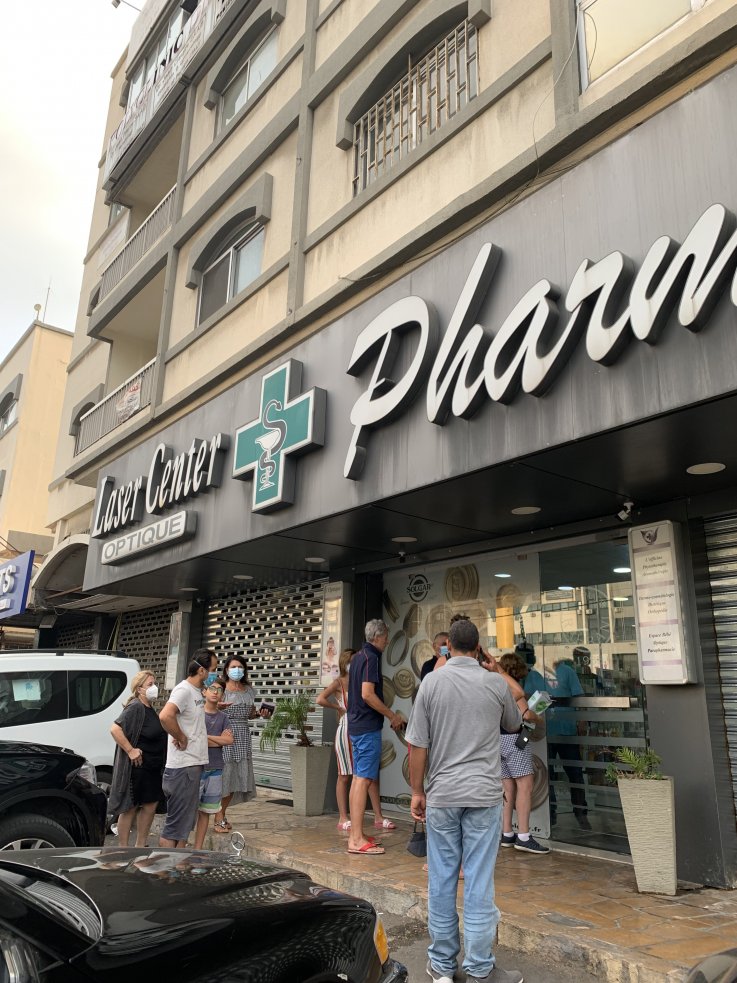 Faced with shortage of medicines, people are queuing in front a pharmacy in Beirut in the hope to find the medicines they need.
Rabih Torbay/Project HOPE
While some pray for God's help, others have turned to NGOs providing medical and health care services. These services used to be exclusively reserved for refugees and migrants living in Lebanon, but since the explosion of the port of Beirut and the collapse of the economy and health care system, many organizations, including the one I lead, have begun offering care and medicines to Lebanese people in need. This trip was also an opportunity to meet different partners and community-based organizations, to see how Project HOPE can continue to help. They all had similar needs: medicines, medical supplies, baby food, kits for personal hygiene with basic soap, shampoo, toothbrushes and toothpaste, education supplies, et cetera.
Equally concerning is the brain drain that Lebanon is experiencing. Many professionals providing essential services such as doctors, nurses and engineers, as well as academics and entrepreneurs have left the country. This is already causing a significant deterioration in basic services like the provision of health care. The repercussion on the health and well-being of Lebanese people will be felt in months, and possibly years to come.
Unfortunately, the aid and support that organizations are providing to people in Lebanon will never be enough because they will never address the root causes of the current crisis. Over the short-term, the country needs to stop the economic collapse, while the international community needs to provide additional humanitarian aid, as more than 50 percent of Lebanese people now live under the poverty line.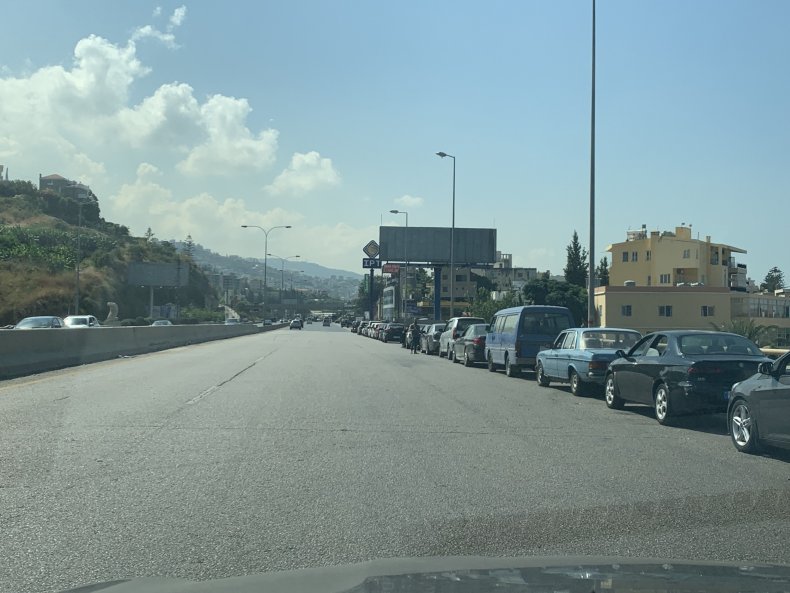 In the longer term, major economic and structural reforms, rooted in transparency, good governance and equity will be critical for the survival and revival of the country.
Lebanon is at a tipping point. Desperation levels have reached new heights. If the international community, and the newly appointed Lebanese government, don't act quickly to rescue the country and its people, then the Lebanon that we all knew and loved might be lost forever.
Rabih Torbay is the president and CEO of Project HOPE. Torbay is a humanitarian and crisis response leader who has designed and implemented relief, transition and global health programs in some of the world's most challenging conditions. He has worked extensively responding to humanitarian crises in Sierra Leone, Afghanistan, Sudan, Syria, Lebanon and the United States. Find him on Twitter at @Rtorbay.
The views expressed in this article are the writer's own.