Flying Over Belarus is Risky, But There Are Even More Dangerous Skies, Monitor Finds
International airlines and federal aviation authorities have reacted strongly to Belarus' recent interception of a Greece to Lithuania flight, with one independent monitor raising the risk level of the Eastern European country's airspace.
But at a Level 3 ranking, Belarus is not the most dangerous nation in the world, according to the Safe Airspace's Conflict Zone & Risk Database, a project of OpsGroup, "a group of 7,000 pilots, dispatchers, controllers, and ops people working together to share information." The database gathers reports from international agencies and follows world events in real-time to determine its country ratings.
The Level 3 ranking denotes "Caution," which entails "A single caution warning from another state," "Current political, public order, or traveller safety situation may present risk" or "Airspace is adjacent to a risk zone."
Belarus was added to the list two days after Belarusian jets forced Athens-origin, Vilnius-bound Ryanair Flight 4978 to land in Minsk, where opposition activist and journalist Roman Protasevich and his girlfriend were arrested by authorities, on May 23. The official reason for the diversion, an alleged bomb threat by Palestinian movement Hamas as it battles with Israel in the Gaza Strip thousands of miles away, has been denied by the group and widely dismissed by foreign officials and experts.
The first aviation authority response came May 25 from the European Union Aviation Safety Agency, which issued a warning later followed by the federal bodies of France, the United Kingdom, Canada and the United States, all of which condemned Belarus' actions.
Safety Aviation called the affair a "major concern to civil aviation," but noted that "we view this as a one-off incident, that is not likely to recur" and the group does "not consider there to be additional risk to aircraft flying through the Minsk FIR."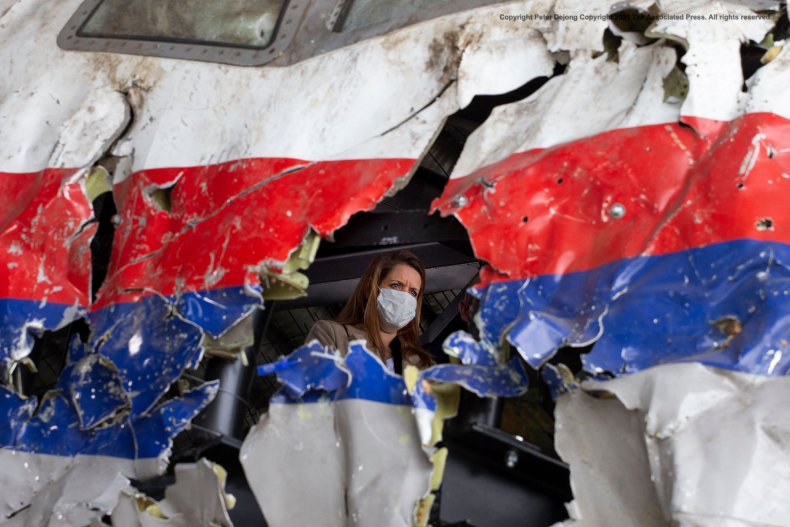 Defending Belarus and longtime President Alexander Lukashenko was the country's ally, neighboring Russia, which too is labeled a Level 3 risk. This warning stems from the ongoing conflict across the disputed border in eastern Ukraine, near which Malaysia Airlines Flight 17 was believed to have been shot down by a surface-to-air missile in July 2014.
In April, the U.S. warned of "escalating regional tensions between Russia and Ukraine, which could potentially result in no-notice cross-border skirmishes, increased military activities, and/or conflict."
As for the conflict in Gaza, a ceasefire reached between Hamas and the Israeli government may have ushered in the return of air traffic after an 11-day war that saw Israeli airports targeted by Palestinian fighters, but a Level 3 risk remains due to "misidentification or miscalculation by air defence systems, falling debris from air defence activities, ballistic impact while on the ground, and short notice airspace closures," according to Safe Airspace.
Elsewhere in the Middle East, the United Arab Emirates is given a Level 3 rating due to the nearby conflict in Yemen, where the rebel Ansar Allah, or Houthi, movement has launched missiles and drones capable of reaching the UAE. Turkey too retains a Level 3 rating due to both the proximity of various militias operating near and across the border with war-torn Syria, including the Kurdish Workers' Party (PKK), which was blamed for a drone attack on Diyarbakir Airport, as well as the secondary hazard posed by GPS jamming from regional actors.
Recurrent GPS interference has led the Philippines as well to being classified as a Level 3 issue, while it was an ongoing conflict too that triggered a Level 3 rating in Western Sahara, a disputed territory claimed by both Morocco and a separatist group known as the Polisario Front. In central Africa, Safe Airspace advises against landings in the Central African Republic and Chad due to a heightened threat of conflict and terrorism among non-state actors, some of whom may have access to anti-aircraft weaponry.
Missile launches of any kind are cause for concern when it comes to flying, even if air traffic is not the intended target. The flight of Syrian anti-aircraft munitions to Cyprus and North Korea's occasional missile tests in and around Japan's Exclusive Economic Zone have earned both countries Level 3 classifications as well.
And it's not only weapons that threatens aviation safety, but poor conditions too—and that's why Safe Airspace branded Albania a Level 3 risk. The International Federation of Air Line Pilots' Associations and International Federation of Air Traffic Controllers' Associations issued warnings in April stemming from an ongoing dispute between local air traffic controllers and authorities that has led to the former "working are under extreme pressure for their future employment" and "degraded services."
Facing even greater risks are the countries in Level 2, for which Safe Airspace warns there is an "Assessed Risk."
Here, the entirety of Africa's northeast stretching from Egypt to Kenya with exception of Djibouti is considered a potential danger including the presence of militant groups such as the Islamic State in the Sinai Peninsula and Al-Shabab in Somalia and Kenya, internal unrest in Sudan and South Sudan as well as active conflict between along the border between Eritrea and Ethiopia. Mali, beset by insurgencies and a recent military coup, is also considered a Level 2 risk in Africa.
Much of the other countries in Level 2 fall in Asia. In the West, Saudi Arabia is classified as such due to recurring missile attacks by Ansar Allah, with which the Kingdom is at war in Yemen, while in the South, Afghanistan and Pakistan are ranked here because of domestic insurgencies and North Korea in the East due to its missile testing activity.
Ukraine is the lone European country at Level 2 due to the war being waged against separatists it suspects Russia of backing along the eastern border. The only Latin American country in Level 2, and the only Western Hemisphere nation to be ranked by Safe Airspace is Venezuela, due to the ongoing social, economic and political crisis consuming the country.
And while the countries on the list pose varying degrees of risk, Safe Airspace has determined that those sorted as Level 1 represent the greatest dangers of all. These countries considered a "Moderate risk" where aviators are advised "do not fly" mostly include active conflict zones where airports and airliners have been targeted.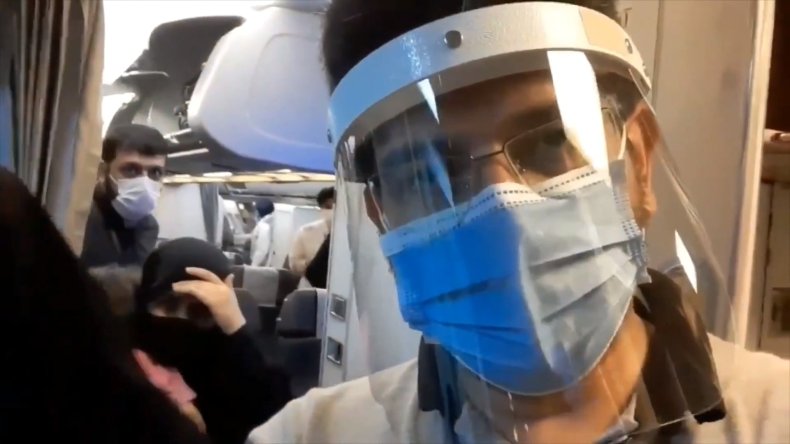 Among these countries, Syria is often considered the most dangerous due to the volume of military aircraft of various, sometimes rival nations operating through hostile territory. Military aircraft have been shot down on many occasions, civilian airlines harassed and airports attacked throughout the decade-long conflict.
Libya, also beset by 10 years of conflict, has also seen planes and drones strike airports as foreign powers back local actors vying for governance. In Iraq, powerful militias possess vast rocket arsenals and the U.S. has targeted airports, including the January 2020 airstrikes that killed Iranian Revolutionary Guard Quds Force commander Major General Qassem Soleimani at Baghdad International Airport.
This strike prompted a severe reaction from Iran, which launched a barrage of powerful missiles against U.S. troops at a military base in Iraq. Shortly after, however, an Iranian surface-to-air missile battery fired at an aircraft that turned out to be civilian Ukraine International Airlines Flight 752. All aboard were killed in what was the world's most recent passenger plane shootdown incident.
The U.S. and the U.K. have outright banned their respective countries' aircraft from flying over Iran, while a number of other Western nations have issued warnings and restrictions.