Flying Rocks Continue to Shoot Miles From Mount Shinmoedake
Officials in Japan issued a warning about flying rocks coming from Mount Shinmoedake.
The warning comes after the volcano erupted on Tuesday, sending ash and smoke thousands of feet into the air. Since then, it has continued to erupt, and caused the country's Meteorological Agency to issue a more widespread cautionary measure regarding where the rocks may fly, The Japan Timesreports.
The agency has said the rocks may travel up to 2.5 miles away, up from the previous warning of about 1.9 miles. It's unknown exactly how long the activity is expected to continue, but experts suggest it could last for several months, according to the BBC.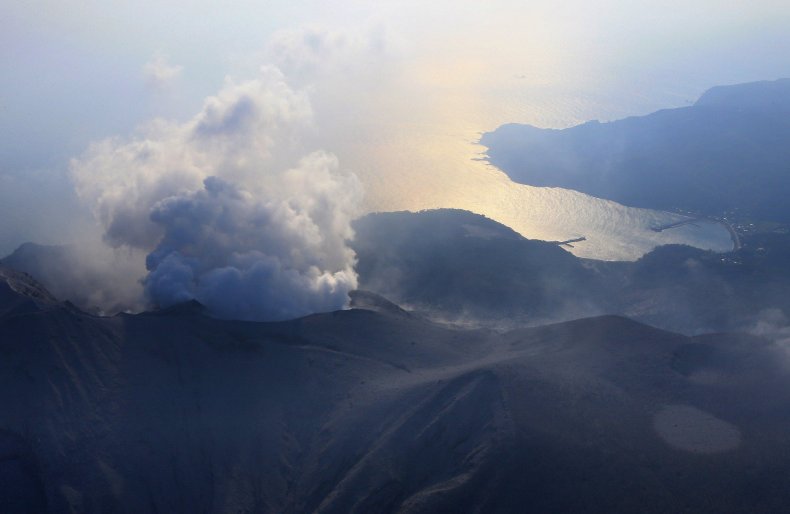 This eruption is the largest to occur in seven years. In 2011, Mount Shinmoedake erupted sending massive chunks of lava, known as volcanic bombs, more than 4 miles from the volcano's mouth, the journal Nature reports. At the time, experts noted just how difficult it is to predict the type of eruption and its potential impact.
"By increasing the monitoring tools, we may detect the timing of eruptions, but it is quite difficult to predict the mode of eruption before the actual eruption," Toshitugu Fujii, a University of Tokyo emeritus professor and chairman of the Coordinating Committee for Prediction of Volcanic Eruptions, told Nature. "Still we believe we can detect some change in mode of eruption through the continuous monitoring, and may be able to detect the precursors of a huge explosive eruption."
Mount Shinmoedake was featured in the 1967 James Bond film, You Only Live Twice.