Michael Flynn Risks Jail if he Refuses Senate Subpoena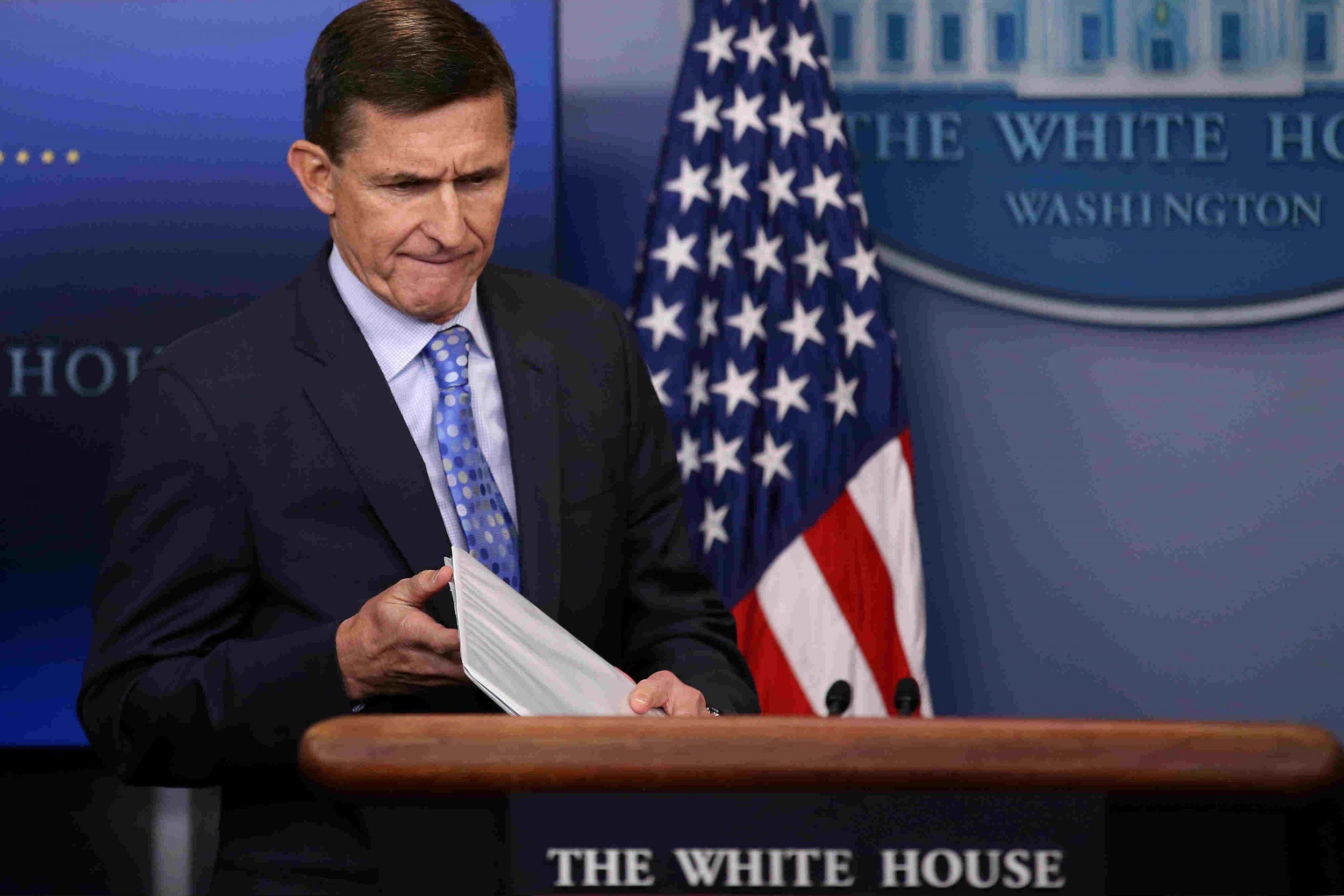 The Senate subpoenaed a "large number of documents" from President Donald Trump's former National Security Adviser Michael Flynn Wednesday concerning his contacts with Russian officials.
After sending a request for the documents on April 28, the Senate Intelligence Committee moved to seize them with what amounts to a court order after Flynn's lawyer rebuffed their request. The committee is investigating Russia's attempts to influence the U.S. election.
The committee's Republican chairman Senator Richard Burr and vice chairman, Senator Mark Warner said in a joint statement that they were forced to take legal action because Flynn has been uncooperative. If Flynn doesn't respond, he could potentially face a maximum of a year in jail and a $100,000 fine for contempt of Congress.
In late March Flynn requested immunity from prosecution to testify before the committee because he "certainly has a story to tell, and he very much wants to tell it," his lawyer Robert Kelner said. The committee rejected his request.
Flynn was fired by Trump after less than a month on the job after it was revealed he misled Vice President Mike Pence about his contacts with Sergey Kislyak, Russia's ambassador to the U.S. during the transition period before Trump's inauguration.
Read more: Michael Flynn's business associates subpoenaed in Russia investigation
The news of the subpoena comes as multiple investigations by Congress, the FBI, and Justice Department into Russia's efforts to interfere in the 2016 election gathered steam. In January American intelligence agencies found Russia had hacked American political party emails and launched a misinformation campaign to sway the election.
It was reported Wednesday that other records have been subpoenaed by the U.S. Attorney's Office in Alexandria, Virginia, from Flynn's business associates who worked on contracts with his consulting firm the Flynn Intel Group. Flynn is being investigated for taking lobbying payments as a foreign agent while working on Trump's campaign and transition team.
Before Trump fired FBI Director James Comey Tuesday, Comey made a request for more resources to expand his agency's probe into Russian meddling. The FBI's investigation includes looking at some of Trump's campaign and White House associates and officials — including Flynn.
The Senate committee also sent requests for documents to Trump's former campaign chairman Paul Manafort, former adviser Roger Stone, and former campaign foreign policy adviser Carter Page. Each has offered to testify in Congressional probes. Multiple intelligence leaks and news reports have confirmed all had contacts with Russian government officials during Trump's campaign.
On May 8 former acting Attorney General Sally Yates testified to the Senate Judiciary Committee that she warned the White House that Flynn was vulnerable to blackmail by Russia after he misled Pence.
Republican Senate intelligence committee member Senator James Lankford told Fox News Wednesday that the subpoena is for "a large number of documents."
Flynn's lawyer did not immediately respond to questions from Newsweek about whether Flynn plans to respond to the legal order and how many documents he has relating to the investigation.