Flynn Was Conducting Private Russia-Related Business on His Phone During Trump's Inauguration Speech, Whistleblower Tells Congress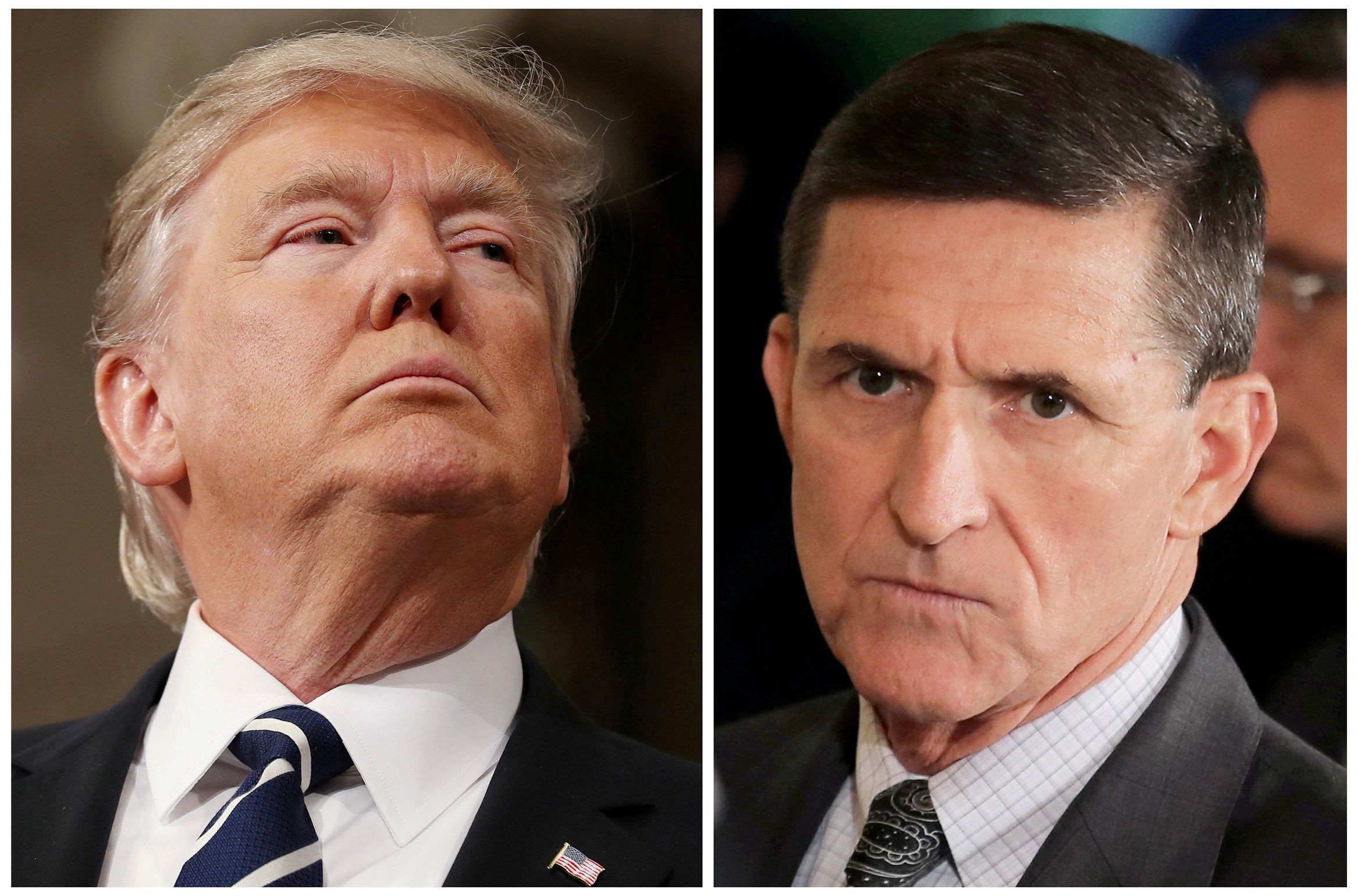 Updated | Former White House national security adviser Michael Flynn was texting with a private business associate even as Donald Trump delivered his inauguration address, a whistleblower says.
The whistleblower has told Democrats on the House Committee on Oversight and Government Reform that 11 minutes into Trump's address, the business associate, Alex Copson, received a text from Flynn about a Middle East nuclear power project involving Russian state interests that they had worked on together. According to a photo of the moment that the Democrats dug up, Flynn was standing only a few rows behind Trump and peering at his phone as the president spoke.
At an inauguration party after the speech, "the whistleblower greeted Mr. Copson...and asked how he was doing," according to an account released by Elijah Cummings, the ranking Democrat on the House committee. Copson allegedly responded, "I couldn't be better. This is the best day of my life." He added, "This is the start of something I have been working on for years, and we are good to go." According to the whistleblower, Copson "described the project as involving a joint partnership between the United States and Russia relating to the energy sector in the Middle East."
Related: Michael Flynn, Russia and a grand plan to build nuclear power plants in the Middle East
Copson then flashed his phone at the whistleblower and said, "I just got this text message" from Flynn, who said the nuclear project was "good to go." He added that Flynn had instructed him to contact their business colleagues to "let them know to put things in place."
The whistleblower took note of the time stamp on the text on Copson's phone, which was 12:11 p.m. "Mike has been putting everything in place for us," Copson then reportedly said. "I am going to celebrate today." And, according to the whistleblower, he added: "This is going to make a lot of very wealthy people."
The whistleblower also alleges that Copson said Flynn had assured him that U.S. sanctions on Russia would be "ripped up" as soon as Trump was inside the White House. According to this account, Copson blamed President Barack Obama for the sanctions, stating that he "fucked everything up in my nuclear deal with the sanctions."
Flynn's attorney did not immediately respond to a request for comment.
On Wednesday, Cummings sent the whistleblower's account to committee chairman Trey Gowdy with a request that he issue subpoenas to White House officials, including chief of staff John Kelly, as well as Flynn, Copson and their other business associates, for material that would corroborate the whistleblower's statements.
In the letter to Gowdy, Cummings expressed his frustration with the South Carolina Republican's refusal to aid in the Democrats' investigation. In mid-October, he noted, Gowdy had rejected his request for a committee vote on a subpoena to the White House. He had also "declined to join my requests to Mr. Copson to produce documents and appear for interview with committee staff," Cummings wrote. In his refusal to cooperate with Democrats, Cummings said Gowdy had argued that he didn't want to "risk somehow interfering with the ongoing probe being conducted by the special counsel," even though he was simultaneously participating in the House intelligence committee's investigation of Russian interference in the 2016 election. Cummings found that line of reasoning particularly galling, because Gowdy had chaired "the Benghazi select committee investigating former Secretary of State Hillary Clinton during a criminal investigation." Cummings also said the special counsel's office had cleared the committee to pursue the Flynn nuclear deal probe.
Late on Wednesday, Gowdy released his response to Cummings. He did not address the subpoenas issue directly, but said he had told special counsel Robert Mueller he "would not willingly or unwillingly interfere with an ongoing criminal probe." Since "what you allege is a crime, squarely within [Mueller's] jurisdiction," he added "you should provide it to the special counsel immediately." He also knocked Cummings for a "continued obsession with Benghazi" and suggested that Flynn's involvement in the Middle East nuclear project was beyond the scope of the House Intelligence Committee's focus on Russian interference in the 2016 elections.
Cummings did not identify the whistleblower. Newsweek has independently corroborated the account but is not releasing the whistleblower's name at the person's request.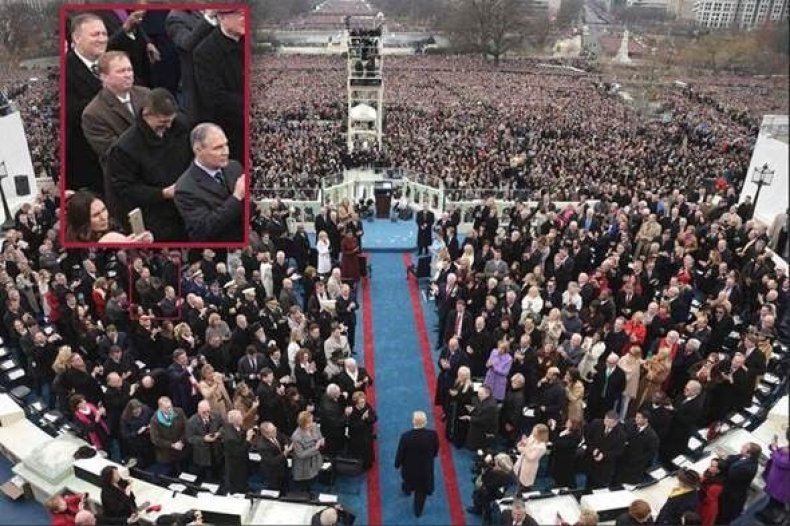 In June, Newsweek revealed that while he was an adviser to Trump, Flynn had done work for a consortium led by Copson and former senior U.S. military officials to build nuclear power plants in the Middle East in a partnership with a Russian state-owned energy contractor. (Copson did not respond to calls, emails and written questions seeking comment.)
The Newsweek account prompted Cummings to launch an investigation of the arrangement.
In their letter, the Democrats accused Flynn, who was forced to resign in February over his contacts with Russian ambassador Sergey Kislyak, of violating federal law by failing to disclose a trip he took to the Middle East in June 2015 on behalf of the lead company in the nuclear energy project, as well as his contacts with foreign officials.
On December 1, U.S. District Court Judge Rudolph Contreras announced that Flynn had reached a plea deal with special counsel Mueller to cooperate in the investigation into Russian interference in the 2016 election.
This story has been updated to include Cummings's frustration with Gowdy for not clearing subpoenas in the Flynn nuclear matter. It has also included comment from Gowdy.