Flynn Handed in Thousands of Documents, as Well as Electronic Devices to Mueller's Russia Probe
President Donald Trump's former national security adviser turned over thousands of documents as well as electronic devices to special counsel Robert Mueller, according to court documents filed by his attorneys late Tuesday.
Prior to the plea deal reached with Mueller, who has been investigating allegations of Russian interference in the 2016 election, Flynn "facilitated the production of electronic devices," and a trove of documents, according to the attorneys.
Flynn pleaded guilty last December to lying to federal investigators about contact with Russian Sergey Kislyak, then the Russian ambassador to the U.S., in December 2016, before Trump's inauguration the following month.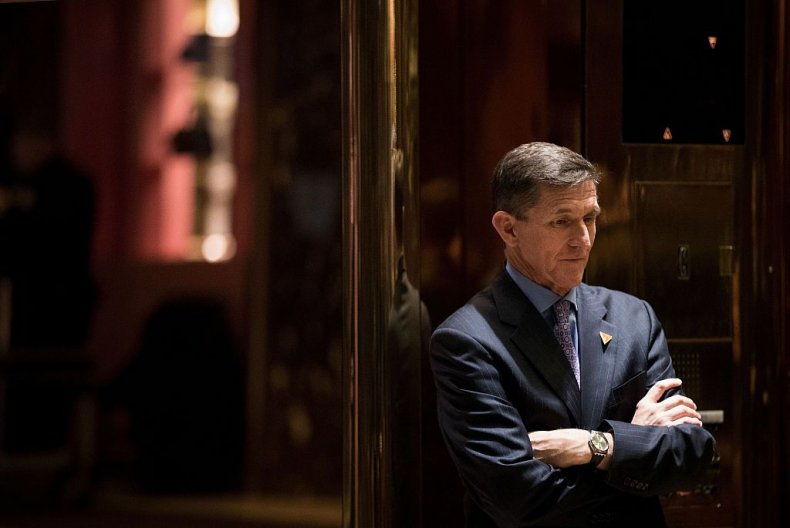 "He participated in five pre-plea proffer sessions with the Special Counsel's Office and fourteen additional meetings with the Government pursuant to the Plea Agreement entered on December 1, 2017," the memo reads.
In the documents, the attorneys argued that Flynn should be treated leniently, serve no jail time, with a year of probation and 200 hours of community service.
"General Flynn has accepted responsibility for his conduct. He has cooperated extensively with several Department of Justice investigations," the lawyers wrote. "As the Government has made clear, his cooperation was not grudging or delayed. Rather, it preceded his guilty plea or any threatened indictment and began very shortly after he was first contacted for assistance by the Special Counsel's Office."
Mueller, in documents submitted in court last week, recommended that Flynn spend little or lno time in jail, saying the retired general had cooperated with three ongoing investigations.
"Having made a serious error in judgment, for which he has shown true contrition, he recognized it was consistent with the values by which he has led his life simply to provide the facts to those charged with enforcing our laws," Flynn's lawyers wrote. "On the day he entered his guilty plea, he said he was 'working to set things right.' He has done so."
Flynn is one of five former Trump campaign officials whom Mueller has indicted. In February 2017, Flynn was sacked by Trump after lying to Vice President Mike Pence about conversations with Kislyak in which the two discussed sanctions imposed by the outgoing Obama administration.