Flynn's Alleged Obstruction Voicemail Will 'Be a Big Deal' When Released, Similar to Trump's 'Access Hollywood' Tape, Ex-Prosecutor Says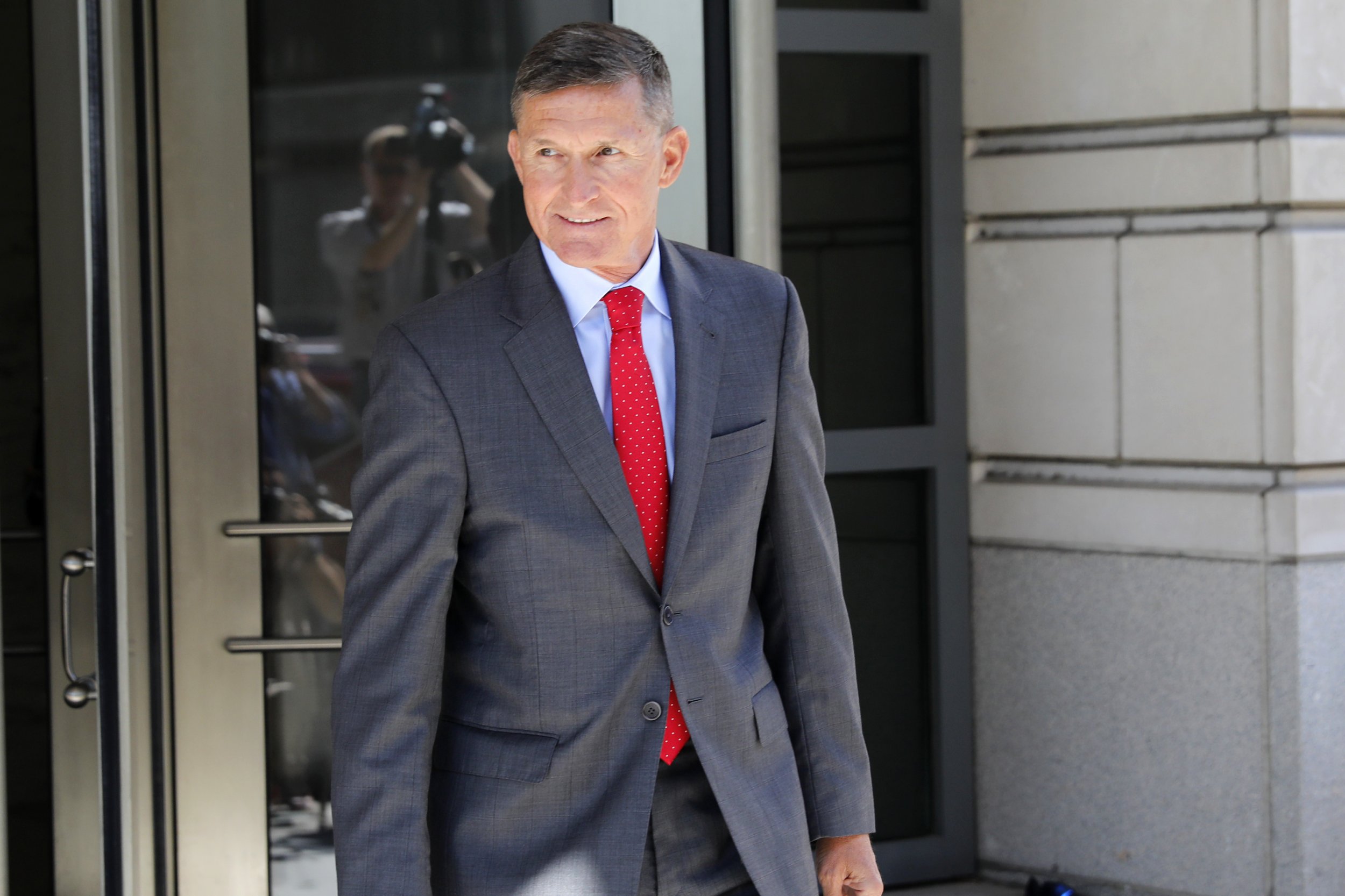 A former prosecutor on Thursday told CNN that the voicemail of an unnamed official from the Trump administration or Congress calling convicted former National Security Adviser Michael Flynn would be "a big deal" if released publicly.
Newly unsealed court records on Thursday showed that Flynn had told special counsel Robert Mueller that unnamed individuals "connected to" the Trump administration or Congress had contacted him, attempting to influence his cooperation with the Russia investigation.
"The defendant informed the government of multiple instances, both before and after his guilty plea, where either he or his attorneys received communications from persons connected to the Administration or Congress that could've affected both his willingness to cooperate and the completeness of that cooperation," the filing states.
"The defendant even provided a voicemail recording of one such communication. In some of those instances, the SCO was unaware of the outreach until being alerted to it by the defendant."
Commenting on this news, former federal prosecutor Jack Weiss told CNN anchor Erin Burnett on Thursday that the voicemail recording would be "a big deal" if released publicly, and he compared its potential impact to that of Trump's "Access Hollywood" tape, released in 2016 shortly before the election.
"What's really significant here is that there are multiple reach outs to Flynn from, according to this memo, both the administration and people connected to Congress," Weiss explained. "There are multiple individuals. And some are outreaches to Flynn, some to his lawyers. So I suspect Congress is going to subpoena Flynn. He is going to have to testify and tell us—and name names, for the very first time."
"Yeah, tapes is something the case has lacked," he continued. "It's always been words on a page.
"Remember the impact of 'Access Hollywood'? Just the tactile—that impact of seeing someone, listening to someone. If we get a live tape, I think it'll be a big deal." Weiss said.
Mueller's report refers to a voicemail left by a Trump attorney to Flynn, days before the former national security adviser pleaded guilty to making false statements to the FBI in December 2017 and agreed to cooperate with the special counsel's investigation.
"On November 23, 2017, Flynn's attorneys returned the call from the President's personal Counsel to acknowledge receipt of the voicemail," the report said. "Flynn's attorneys reiterated that they were no longer in a position to share information under any sort of privilege. According to Flynn's attorneys, the President's personal counsel was indignant and vocal in his disagreement."