Capitol Records announced Tuesday that it dropped FN Meka, an artificial intelligence (AI) rapper that critics have condemned as an appropriation of Black culture.
The record label made waves within the music industry when it announced on August 12 that it had signed Meka, a musical creation that is mostly generated by computer other than a voice based on a real human.
Industry Blackout, an activist collective that pushes for equity in the music business, led the charge against Meka, calling the AI rapper "an amalgamation of gross stereotypes" in a statement posted Tuesday on Instagram.
Capitol responded later on Tuesday by announcing it had "severed ties" with Meka "effective immediately" in a statement shared on Twitter by journalist Joe Costarelli of The New York Times.
"We offer our deepest apologies to the Black community for our insensitivity in signing this project without asking enough questions about equity and the creative process behind it," Capitol's statement said. "We thank those who have reached out to us with constructive feedback in the past couple of days—your input was invaluable as we came to the decision to end our association with the project."
Capitol also pulled Meka's debut single, "Florida Water," from streaming services.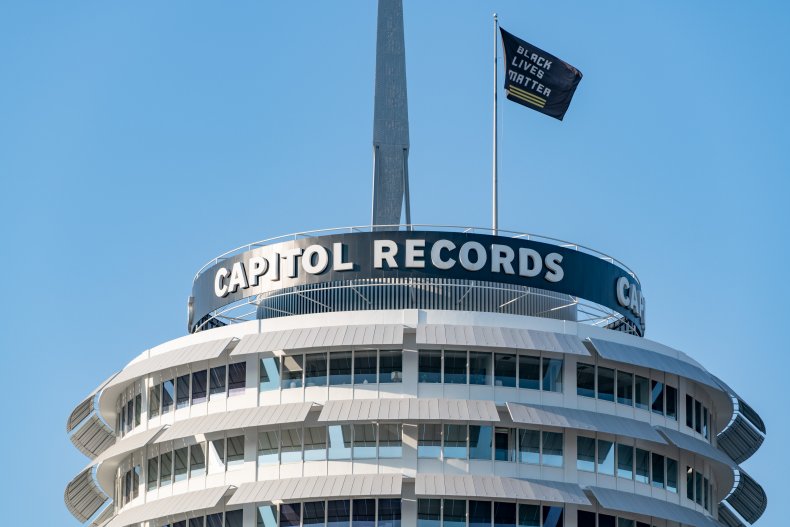 Meka was developed in 2019 by Anthony Martini and Brandon Le of the company Factory New. The virtual rapper found quick popularity, and Meka currently has more than 10.3 million followers and over a billion views on TikTok.
A large backlash soon accompanied the internet success, though. Meka has been accused of relying on racist stereotypes, and his use of the N-word has rankled many. Numerous social media users have taken to referring to Meka as "digital blackface."
Among the controversies associated with Meka is an Instagram post from 2019 that has gone viral recently, and critics claim it mocks police brutality and incarceration.
In the post, Meka is seen being held down by a police officer who is raising a baton. The caption reads, ""POLICE BRUTALITY?? What Should I Do?!?! This Guard keeps beating me w/ his BATON because I wont snitch. I aint no RAT. Life in Prison is so Depressing.... I wish I could get out so I could start making music again."
Capitol was commended by many people on social media for letting go of the project. However, others were less forgiving of the record company for taking on Meka in the first place.
"Capitol Records thankfully dropped FN Meka, their AI rapper," Andrew Barber of the music blog Fake Shore Drive, tweeted. "Good riddance to AI rappers across the board."
Meanwhile, one tweet read, "The black community did a good thing today. Cause FN Meka was not the move. Wtf was capitol records thinking."
Newsweek reached out to Capitol Records for comment.