Focusing On Trump's Tweets Will Make You 'Out Of Touch' With Americans, Republican Senator Warns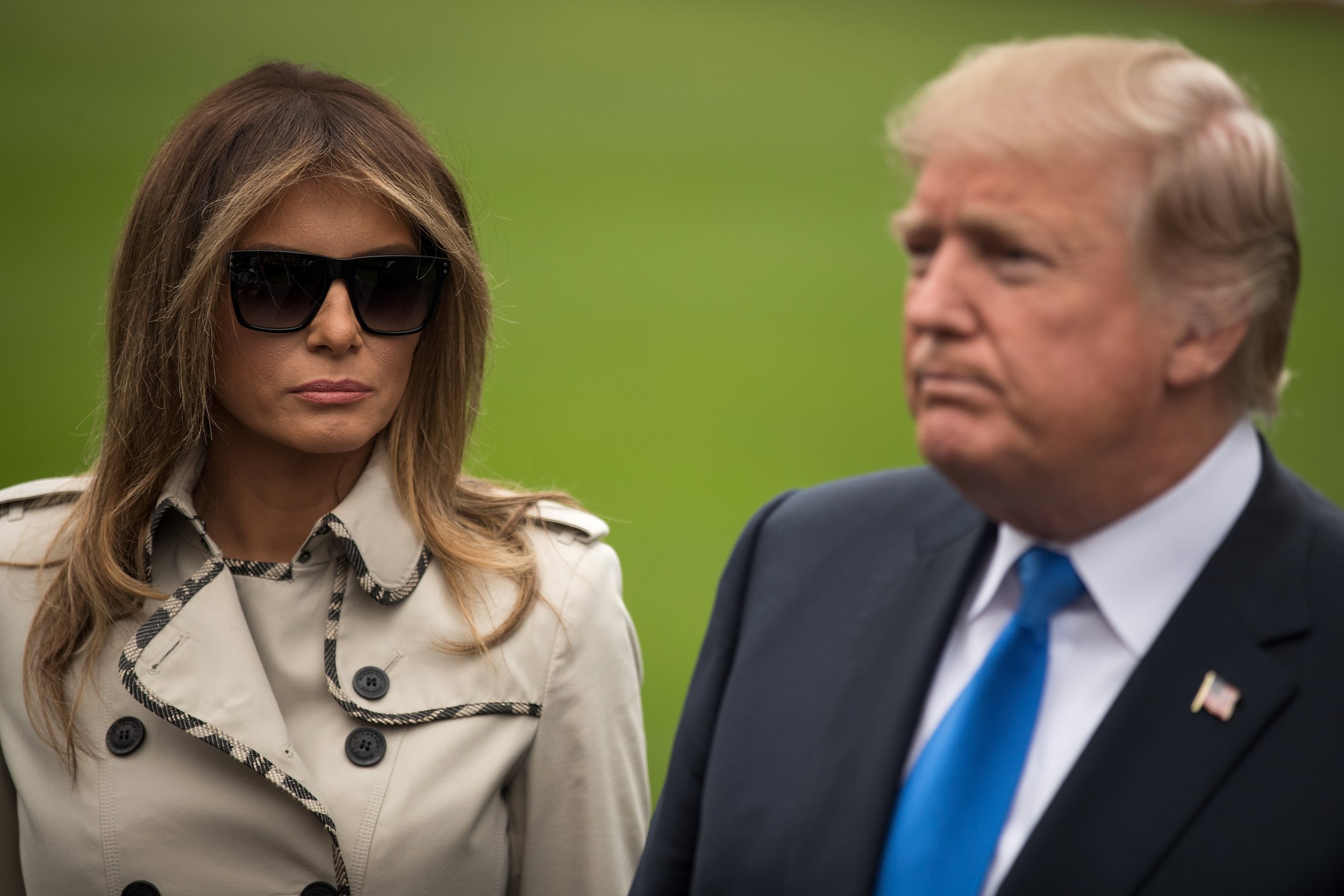 A Republican senator who wanted Mike Pence to run the country has warned lawmakers they will be "out of touch" if they focus on Donald Trump's tweets rather than his policies.
In what appeared to be a bizarre defense of the president's well-known Twitter habit, Senator Rob Portman told NBC's Meet the Press he didn't agree with all of Trump's tweets and almost suggested ignoring them.
"I don't agree with every tweet. As you know I've spoken up on occasion," Portman told host Chuck Todd.
"And yet if you're focused on the tweets and not focused on actually accomplishing what people are looking to have happen for them and their family I think you are getting out of touch with the American people," he added, also explaining in the interview that members of the GOP should be backing Trump's agenda.
It is something of a reversal for Portman, who withdrew his support from Trump's campaign after the now infamous recording of the businessman discussing grabbing women "by the p***y" was released.
At the time, the Ohio Republican said he would be transferring his allegiance to Mike Pence, writing him in for president.
Although Portman did not mention any specific tweets in encouraging lawmakers not to focus on the president's social media use, Sunday morning was no exception to Trump's wild tweeting.
In a series of messages sent on the platform over the weekend, Trump hit out at the probe into Russia's alleged interference in the U.S. election, describing allegations of his team's collusion with Russia as '"phony."
"The Dems are using this terrible (and bad for our country) Witch Hunt for evil politics," he wrote on Sunday morning.
"There is so much GUILT by Democrats/Clinton, and now the facts are pouring out. DO SOMETHING!," he said, adding: "All of this 'Russia' talk right when the Republicans are making their big push for historic Tax Cuts & Reform. Is this coincidental? NOT!"