Texas Restaurant Asks Police Officer to Leave Because He Was Carrying a Gun: 'They Kind of Made a Boo-boo on This One'
Restaurant chain Fogo de Chao has apologized after a manager at one of its branches mistakenly believed that its "No Guns" policy also applied to police officers.
A sergeant turned up at the restaurant in San Antonio, Texas, with his family for a birthday dinner. He was wearing his soft uniform, a badge and carrying his duty weapon, according to a description of the incident by a fellow officer posted to Facebook.
After 30 minutes, the manager approached the sergeant, alerted him to the chain's policy on weapons and asked him to leave. The manager repeated the request even after the officer told him that the law allowed serving police officers to carry weapons. The officer ended up following the manager's request and left.
However under Texas state law, even when off-duty a "peace officer" is allowed to carry their weapon in public establishments such as hotels, restaurants, sports venues or shops.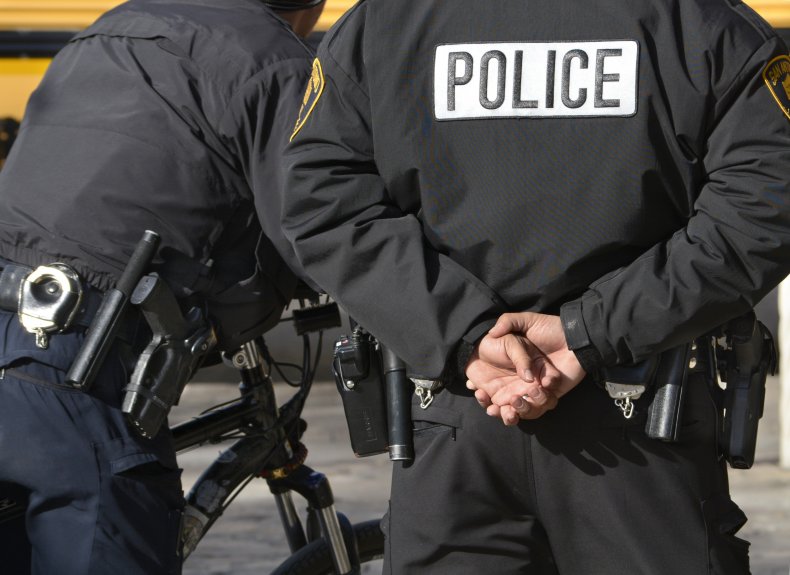 Mike Helle, president of the San Antonio Police Officers' Association (SAPOA), said it simply was a case of the staff member not knowing the law.
"They would have been in the right if it was just a private citizen carrying like that, but the law is very specific when it comes down to a police or peace officer," Helle said.
"I am afraid that it boils down to education. I would like to think they are not anti-police or that that individual who asked him to leave is not anti-police, but I think he probably wasn't educated on what the law allows or doesn't allow," he told KSat12.
"They kind of made a boo-boo on this one and I'm sure the officer, he could have held his ground but he didn't, given that he didn't want to cause a scene.
"We just hope that Fogo de Chao learned from this and that other businesses can learn from it as well."
In a statement, the restaurant said that it acknowledged the mistake, adding: "We sincerely apologize to the San Antonio Police Department and the officer in question for the incident that occurred at our restaurant last night.
"Unfortunately, a member of our team made the wrong call in San Antonio. We are working hard to address and correct this unfortunate lapse in judgment. We will address the policy internally and make sure our team members are clear."