'Folks Could Panic': 186,000 N.J. Homes to Learn of Lead in Water Pipes
Thousands of New Jersey residents will find out by February 22 that there is lead in the drinking water line running to their homes.
Approximately 186,000 households will be receiving notices from the state's 570 community water systems as part of a bill package signed into law by Governor Phil Murphy in 2021. The law requires providers to inventory lead service lines in the community as best as possible, in addition to replacing all lead pipes that run to a home within the next decade.
Shawn LaTourette, the state's Department of Environmental Protection commissioner, said during a press briefing that he understood how alarming the notice could be. "I think it's a possibility that folks could panic, could be worried and part of what we want to do...is to assure the public that we are on the job," he said.
The commissioner added that any amount of lead was cause for concern: "There is no safe level of lead in drinking water or elsewhere. We have to eliminate it where we find it, period."
New Jersey came under national scrutiny for a lead water scandal just a few years ago, when disaster struck its largest city of Newark. Elevated levels of lead were first identified in water at 30 public schools in 2016. The following year, multiple water studies revealed that lead levels exceeded the 15 parts per billion benchmark set by the Environmental Protection Agency (EPA). In 2019, the EPA ordered the city to provide bottled water and filters to tens of thousands of residents.
Although Newark has recovered from the crisis and replaced the vast majority of its lead pipes with copper ones, the state still combats the threat of lead across housing infrastructure. New Jersey is ridden with lead pipes because much of the state was developed before 1986, the year lead was banned. LaTourette pointed out that lead can also be found in older paints and even in the soil.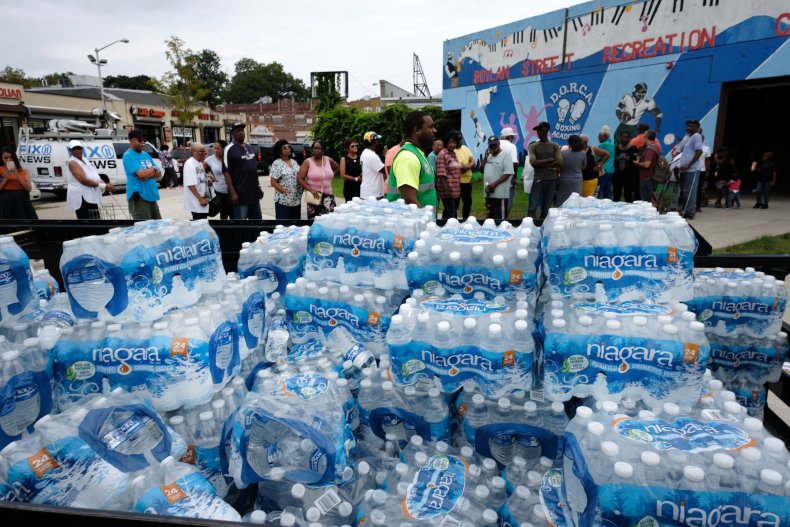 Lead can be particularly dangerous for pregnant women and children, whose development can be stunted with consequences including behavioral and learning issues, hyperactivity, hearing problems and anemia.
The COVID-19 pandemic led to a steep decline in child testing for lead. According to the New Jersey Department of Health, the number of children tested in 2020 fell about 35,000 from 2019, a decrease of 20 percent. At the same time, the percent of children with a level of lead in their blood warranting intervention increased. Three children were hospitalized for lead in 2019, compared with 11 in 2020.