Follow the Stars for These Must-See Celestial Events of 2020
From spectacular meteor showers to rare eclipses, these are the best times to plan a stargazing vacation spent under the night sky.
Stargazing on a blanket under the night sky is always a good idea, but it's even better when you're witnessing a phenomenon such as an eclipse. But some of the most incredible and rare celestial events of 2020 aren't visible from your home. Don't miss lunar and solar eclipses, bright planets lighting up the sky, and of course, meteor showers perfect for wishing on a falling star (even if it's not technically a star).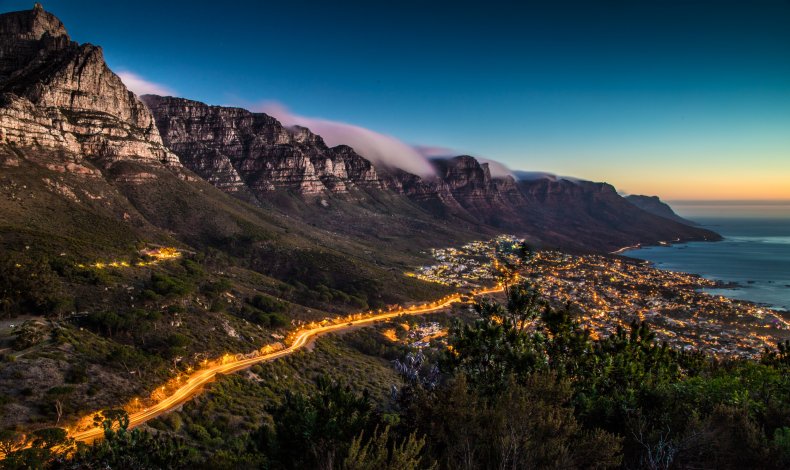 January 10—Penumbral Lunar Eclipse
A penumbral lunar eclipse is when the moon passes through the Earth's shadow, making the moon darken (though not completely). The phenomenon will be visible in Europe, Africa, most of Asia and Australia. Since it's a little chilly in the northern hemisphere, head to warmer climates. Africa affords quite a few options and there may be no better way to start the year than lying on the beach in Cape Town, South Africa, looking at the stars.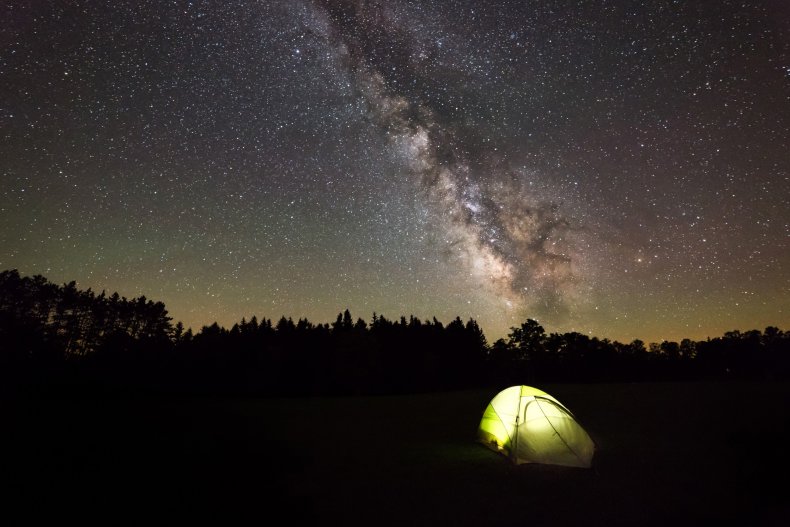 February 10—Mercury at Longest Elongation, East
At this time, Mercury is far enough from the Sun to avoid a glare, making it visible to the naked eye, but don't be fooled, it's still not that easy to spot. It will be low to the horizon during the evening twilight hours and easiest to spot in places like Cherry Springs State Park in Coudersport, Pennsylvania, where there is minimal light pollution. Just remember to bundle up.
March 24—Venus at Longest Elongation, East
Venus at its longest elongation of the east means that it will be perfect for viewing in the evening sky. In the Southern Hemisphere it will not be as bright so head north to an established stargazing spot in Scotland. Galloway Forest Park is one of the best places in stargaze in Scotland, but make sure to bring binoculars. It may not be easy to find with just the naked eye.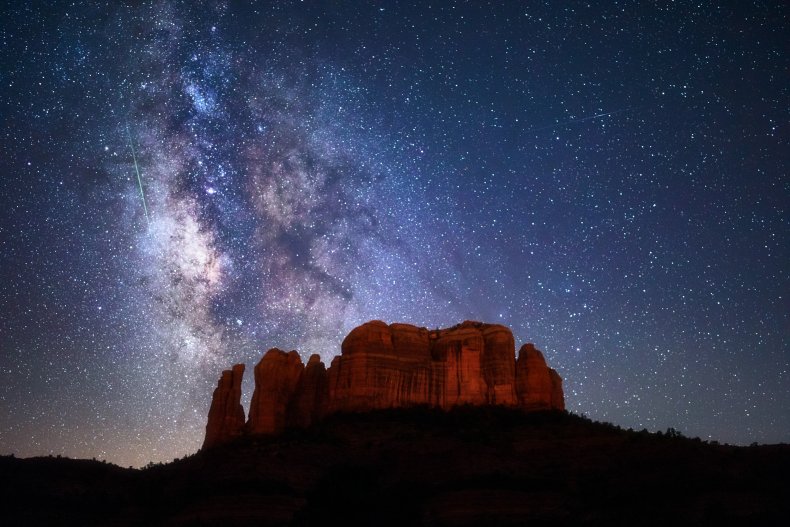 April 22, 23—Lyrids Meteor Shower
The Lyrids meteor shower is best seen in the Northern Hemisphere between 9 p.m. to 10 p.m. local time. The open skies and cosmic vibes of the rocks in Sedona, Arizona, are a perfect place to lay out a blanket and watch the shower. Obviously, you'll need to explore the Grand Canyon while you're there.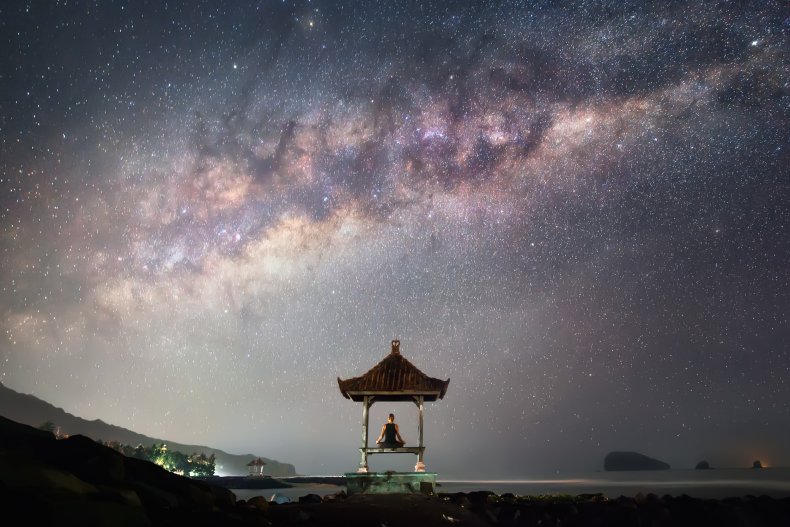 May 6, 7—Eta Aquarids Meteor Shower
This is one of the better meteor showers to view, but unfortunately this year a nearly full moon may make spotting meteors slightly more difficult. The Southern Hemisphere should be better though. If you enjoy the heat, head to Bali for pristine beaches and prime stargazing spots.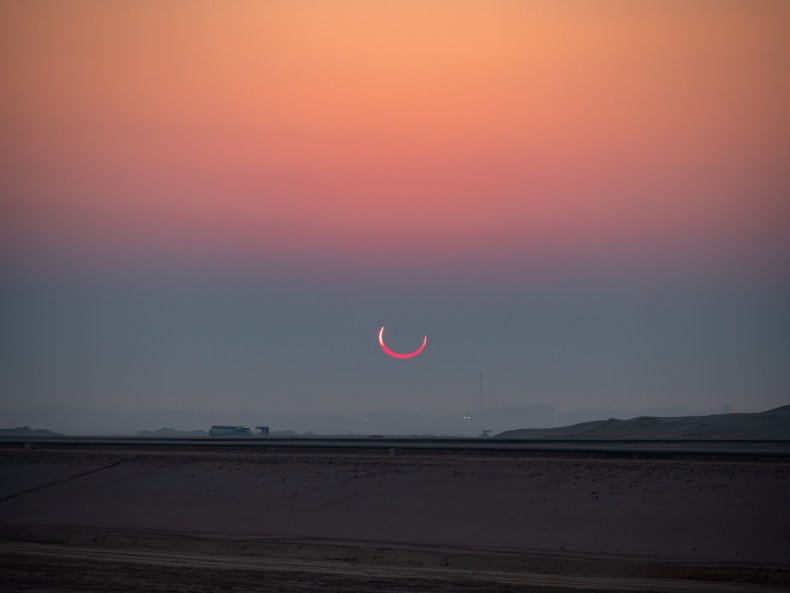 June 21—Annular Solar Eclipse
Though not a complete solar eclipse, the moon will block out most of the sun and create a ring of light, which could even be considered more beautiful. This solar eclipse will only be visible in a small number of places, including Saudi Arabia. In the past year, Saudi Arabia has been taking measures to welcome tourists, so this is a good year to try. Visit Saudi Arabia's version of Petra and then find a spot to watch the eclipse (but be careful about staring directly at the sun).
August 12, 13—Perseids Meteor Shower
Considered the best meteor shower to see, there may be a little problem viewing the meteors due to a bright moon. Escape the summer heat in Germany, where the Rhön Biosphere Reserve is known for beautiful landscape and dark skies perfect for viewing the stars.
December 12, 14—Geminids Meteor Shower
Escaping the winter for warmer weather is a staple activity of New Yorkers. So do as New Yorkers do and head to Florida, where a dark sky at Dry Tortugas National Park in the Gulf of Mexico will afford you an amazing view of the Geminids. Luckily, this is one of the few strong meteor showers that isn't encumbered by a bright moon this year, so this should be one of the best of 2020.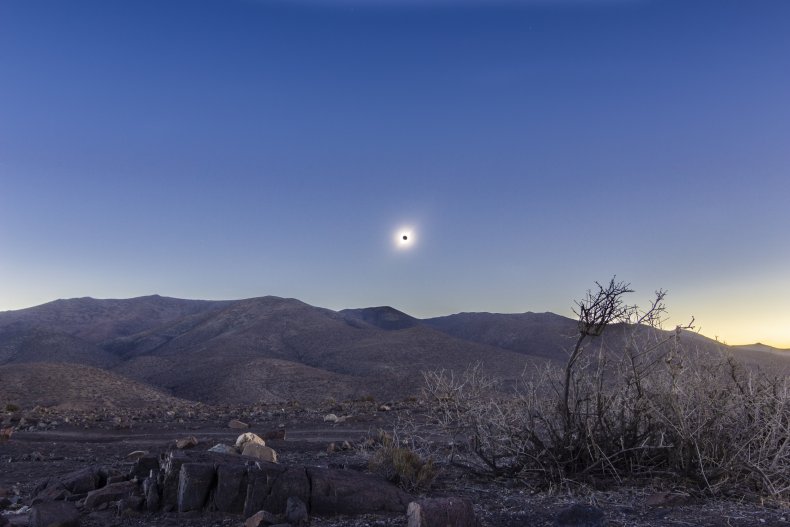 December 14—Total Solar Eclipse
The event that everyone is waiting for comes at the end of the year with a total solar eclipse. The full view will only be visible from southern Chile and Argentina, so taking a trip to Patagonia is the obvious choice. The actual eclipse will be visible in Temuco and Villarrica, Chile. So start there and then head south to see the wonders of the southern tip of the Americas.
December 21—Conjunction of Jupiter and Saturn
Both Jupiter and Saturn will be visible very close together, which only happens every 20 years. The planets will appear low in the sky to the west, and technically be seen anywhere but it will be higher in the sky in East Africa and western Asia. One of the best spots to view these planets without a telescope is in the Serengeti of Tanzania. You can also go on a safari, combining planet spotting with animal spotting for the perfect trip.