With Confederate Flag Down, NCAA Lifts South Carolina Championships Ban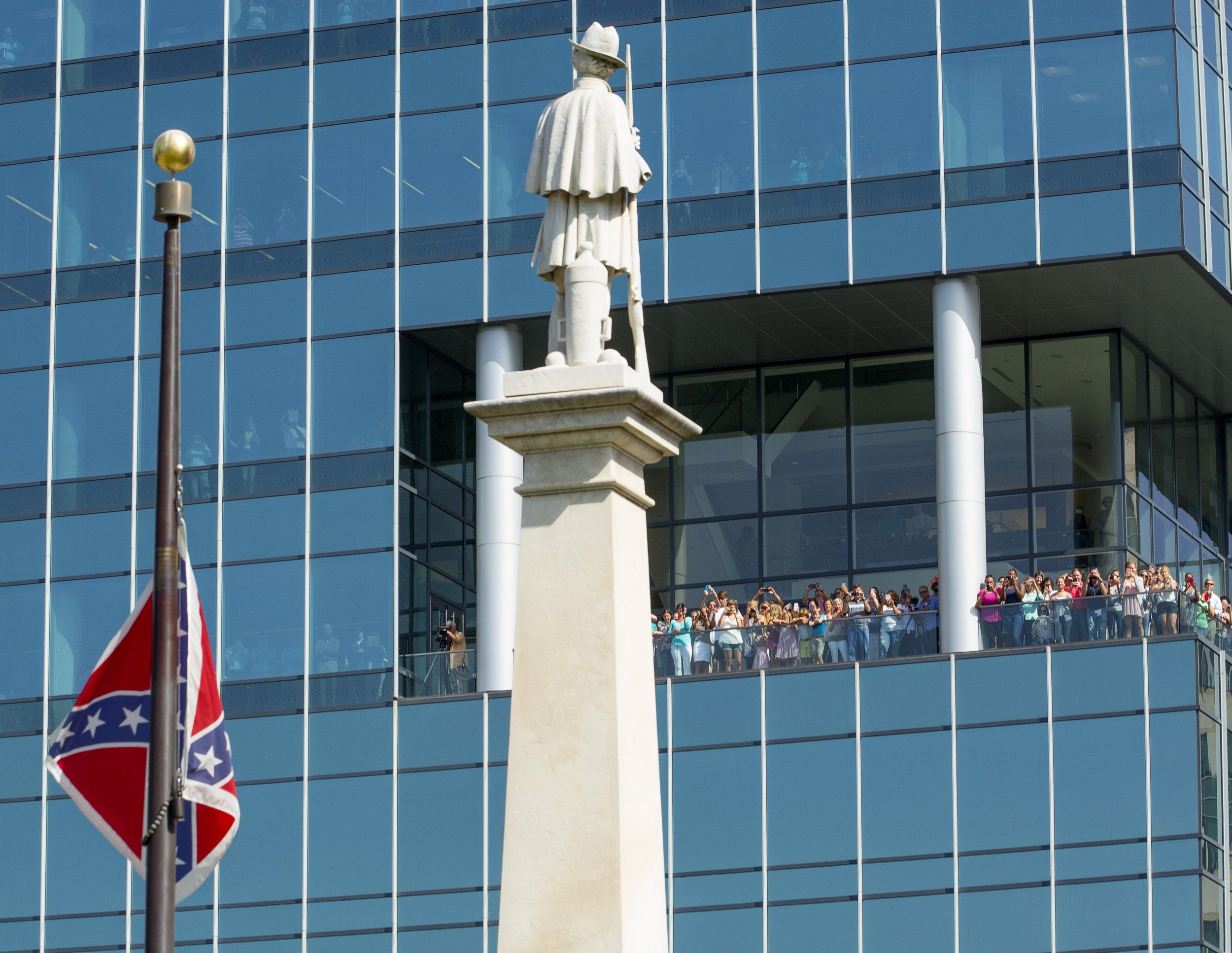 The NCAA on Friday lifted its ban on South Carolina hosting championship competitions after lawmakers agreed to remove the Confederate flag from the state house grounds.
The ban was first instituted in 2001, after South Carolina chose to move the Confederate flag from the state house dome to a Confederate memorial on the state house grounds, but not to remove it altogether. The Confederate flag was first put on the dome in the 1960s, to protest the civil rights movement.
"We commend South Carolina lawmakers for taking this action to remove the Confederate flag from the Capitol grounds," an NCAA board of governors representative, Kirk Schulz, said in a statement.
The flag was removed on Friday morning after the state Senate and House agreed it should be taken down. Governor Nikki Haley signed the legislation Thursday afternoon and seven members of the Honor Guard lowered the flag on Friday. The flag will be moved to a Confederate relic and military museum in the state.
The flag's place at the state house became the topic of debate after a shooting at an African-American church in Charleston that left nine worshippers dead, including a state senator. The accused shooter, Dylann Roof, allegedly posted online a racist manifesto with which he included photographs holding the flag and visiting a Confederate museum and a Confederate cemetery. He remains in custody without bail and will likely face the death penalty.
The NCAA added that the University of South Carolina and the rest of the state "is very unlikely to see an event for quite some time.... But the Gamecocks will be in position to nab events in the next decade."