Following Coronavirus, We Must Focus on Mental Health | Opinion
As governments work on their strategies to boost national recovery after lockdown, they should keep in mind that there will be "no wealth without mental health."
Spending on mental health risks being a casualty of the global economic downturn. But now is actually the time to ringfence public funds for investment in "best-buys" for mental health problems, and to put measures in place to ensure that specialists work together to deliver treatments with the best chances of success for popular conditions, like depression and anxiety.
Why?
1. Spending on mental health may seem to be a luxury, but the public now demonstrates more than ever before a desire to bring mental health out of the shadows. Governments, of course, need to spend on health after lockdown—all-round fitness will be vital if we are to function well at work and school and make the best of whatever economic opportunities there are. Many public health programs have been on hold during the pandemic, like cancer and heart disease screening. It is vital that people will have access again—and soon—to health care. But the old divide between physical and mental health is being eroded. Evident through the pandemic have been the prevalent public concerns about mental health—with specific regards to anxiety, loneliness, domestic violence and mottos being shared such as "stay connected" and "be kind" being shared. There is a wave of realization that, at a time of crisis, mental health is really just as important as is our physical health. Public opinion will demand attention to mental health as we emerge from lockdown.
2. We will see a rise in mental health challenges in the next 12 months. Depression and anxiety disorders are already responsible for more than 10 percent of the number of healthy years lost due to death and illness worldwide, costing an estimated $1 trillion every year in lost productivity. Economic depressions and increases in unemployment are associated with growth in stress levels and in these common mental health problems. This escalation in depression and anxiety disorders we are likely to see over the next two years will disproportionately target those living in poverty—exacerbating the greater losses already felt by the poorest in society through deaths of family members and chronic physical complications like lung and kidney disease. Added to this, communities have been faced with considerable trauma—loss, traumatic bereavement, the emotional toll experienced by health workers and care workers and the chronic fear felt by those running public transport and postal services.
3. Mental health difficulties like major depression permeate the whole life of those affected, meaning they will be unable to make the best of opportunities and may be unable to follow government health advice about distancing and hand-washing. Depression is more than just sadness. Anxiety is more than being one of the "worried well." These are disabling pervasive conditions, preventing people from being able to sleep and from deriving meaning and pleasure in everyday activities. Depression is also one of the key reasons that people don't adhere to health advice. Sticking to physical-distancing and handwashing rules will rely on people being motivated to do so. Depression interferes with people's motivation, decision-making memory and ability to problem-solve. We learned late in the fight against HIV that depression is a key barrier to adherence to medical care. We must pay attention to mental health in order to optimize healthy behavior.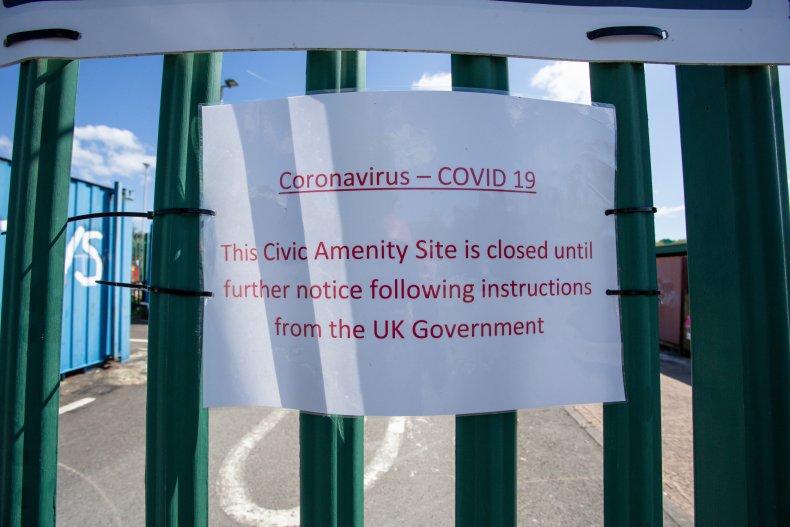 4. Investing in mental health is cost-effective, even for poor countries. There is increasing evidence that mental health programs bring returns to the economy through regained healthy life years. In low-income countries, where the typical spend on mental health is $0.20 per person per annum, three "packages" have been developed based on spending $1, $2 or $3. A spend of $2 per person per annum on a national mental health package for a low-income country, such as Haiti or Uganda, and of around $3 per person per annum for a middle-income country, is estimated to result in a gain of nearly 13,000 healthy life years gained per million population.
5. Best-buy treatments for mental disorders will bring a financial return on investment. The notion of the "best-buy" health investment, usually thought about for physical illnesses, is absolutely relevant to mental disorders. For depression, the best trade-off between spending and health gain is to treat this condition in primary health care, using a combination of brief talking therapies and generic antidepressants. Face-to-face therapies will be more limited as we move out of lockdown, due to risk of infection, placing more emphasis on use of phones and computerized therapies. While everyone wants sophisticated therapies, we will have to learn from resource-poor settings, which have shown that simpler talking therapies can be surprisingly beneficial—especially when combined with music, exercise and tips for improving sleep. Those in low-income countries, where there is lower access to internet and relatively greater costs associated with using phones, must not be left behind. Innovations are taking place in Africa, such as outdoor "friendship benches" where there is less of a risk of contagion. We must not neglect adding in antidepressant medication if people don't respond to brief therapies—or risk a relapse.
It's going to be tough, and choices will have to be made about government spending on health. Investment in best-buy conditions for mental disorders must be put in place. Specialists who often compete with each other, claiming that one type of therapy is superior over another, will have to learn to work together to deliver the best combination of treatments that will give people with mental health difficulties the best chance of getting well quickly, allowing them to take part in the post-pandemic recovery.
Melanie Abas is professor of global mental health at the Institute of Psychiatry, Psychology and Neuroscience, King's College London.
The views expressed in this article are the writer's own.​​​​​