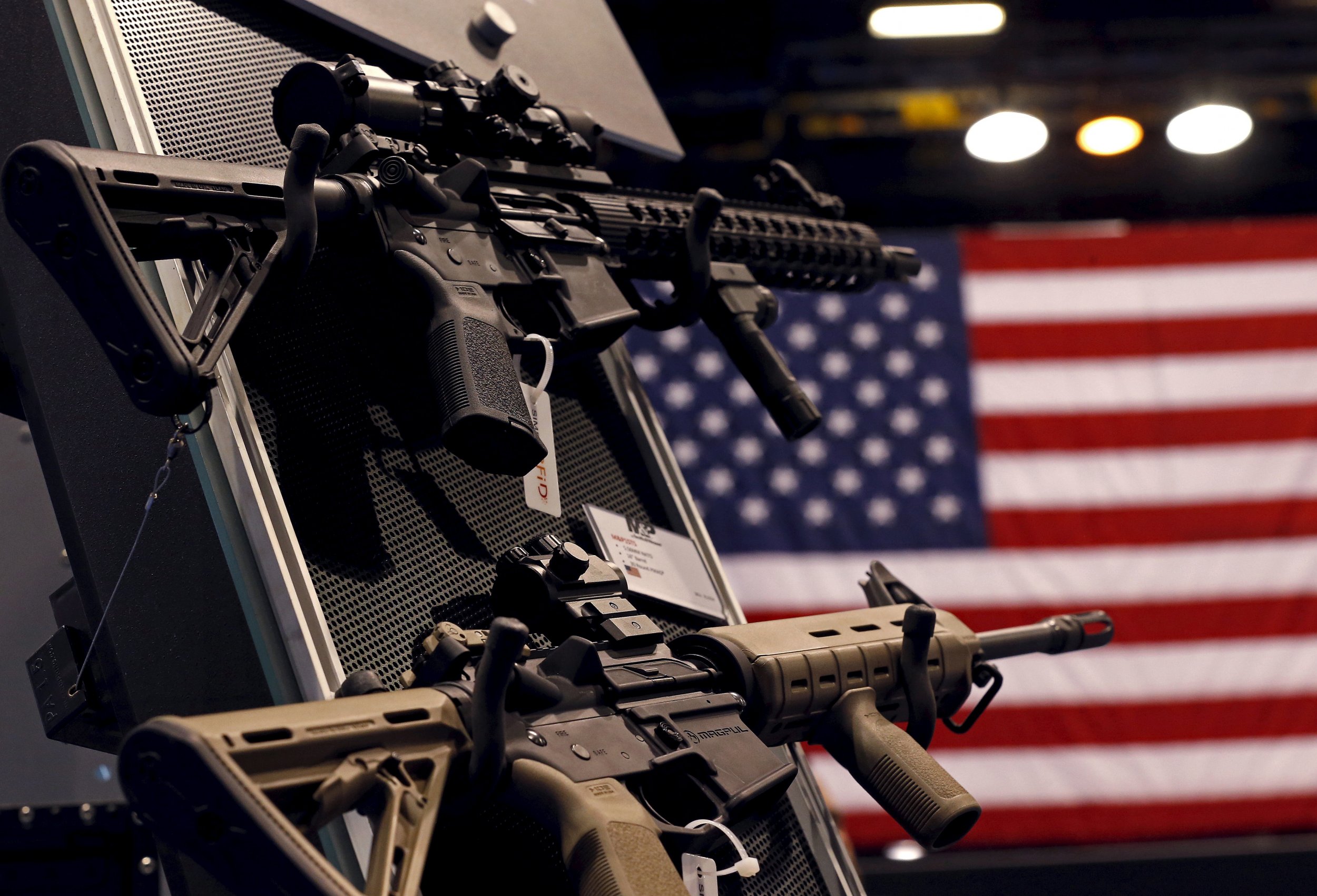 Two publicly traded gun companies have reason to shoot their weapons into the air on Monday: Their share prices are up amid increasing controversy surrounding firearms in light of recent mass shootings.
As first reported by MarketWatch, the stocks of gun manufacturers Smith & Wesson and Sturm Ruger & Co. rose by about 7 percent on Monday, a day after President Barack Obama spoke about gun control, terrorism and the San Bernardino shooting during a speech from the Oval Office.
The companies' stock prices have been increasing steadily all year: a total of 116 percent for Smith & Wesson and 69 percent for Sturm Ruger & Co., according to MarketWatch. Smith & Wesson hasn't seen its stock price this high since 2007, Bloomberg reported.
The San Bernardino attackers Syed Farook and Tashfeen Malik killed 14 people and wounded 21 last week at a holiday party hosted by Farook's employer. The couple used semi-automatic weapons in the attack, which is being investigated as an act of terrorism.
The president on Sunday evening called for legislation to limit access to such high-powered weapons and to ban those on the terrorism "No-Fly" list from gaining access to weapons of this kind. "What could possibly be the argument for allowing a terrorist to buy a semi-automatic weapon?" the president said.
Gun sales typically increase after mass shootings, as political debates arise over limiting access to some weapons. Following the Sandy Hook shooting that left 26 dead at a Connecticut elementary school in December 2012, gun purchases rose 40 percent.
In addition, handgun sales are rising "due to increased popularity of smaller concealable pistols and revolvers used for personal protection purposes as well as higher ownership by women," Scott Stember, an analyst with C.L. King and Associates, wrote in a research note obtained by CNBC.