After Gay Marriage Decision, Mississippi May Stop Issuing All Marriage Licenses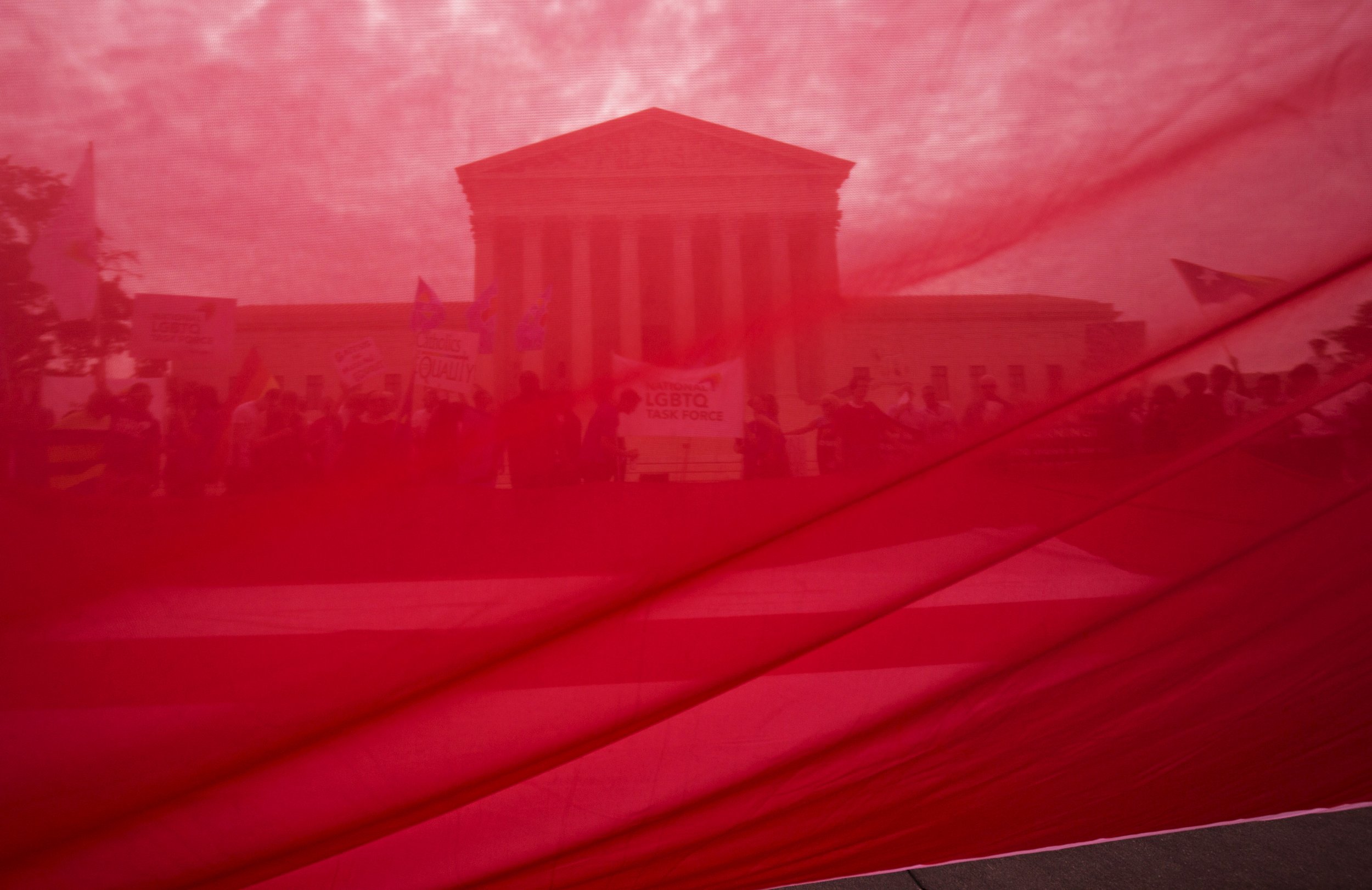 Mississippi is considering pulling the plug on issuing marriage licenses altogether after the Supreme Court struck down bans on gay marriage Friday morning.
As the state's governor and lieutenant governor condemned the court's decision, state House Judiciary Chairman Andy Gipson began studying ways to prevent gay marriage in Mississippi. Governor Phil Bryant said he would do all he can "to protect and defend the religious freedoms of Mississippi." To Bryant's point of doing "all" the state could do, Gipson, who is a Baptist minister, suggested removing marriage licenses entirely.
"One of the options that other states have looked at is removing the state marriage license requirement," Gipson told The Clarion-Ledger, a local newspaper. "We will be researching what options there are. I personally can see the pros and cons to that. I don't know if it would be better to have no marriage certificate sponsored by the state or not. But it's an option out there to be considered."
Oklahoma is investigating a similar change. A bill there would allow notaries and religious leaders to sign marriage documents and strip the power from judges and clerks.
Alabama already has one county that operates in this manner.
Additionally, state Attorney General Jim Hood said the Supreme Court's decision "is not immediately effective in Mississippi"—though legally, this is incorrect, as the Supreme Court is the highest in the land. "It will become effective in Mississippi, and circuit clerks will be required to issues same-sex marriage licenses, when the 5th Circuit lifts the stay of Judge Reeves' order.… The 5th Circuit might also choose not to lift the stay and instead issue an order, which could take considerably longer before it become effective," Hood said.
The Texas attorney general also tried to delay marriage licenses with a similar statement, but many county clerks there began issuing marriage licenses regardless. At least one county clerk issued a handful of marriage licenses in Mississippi before Hood made his statement. The Forrest County Court House issued a license to Amber Hilton and Annice Smith, who have been together for six years.