Following Tough Questions at GOP Debate, Donald Trump Goes on Rampage Against Megyn Kelly and Fox News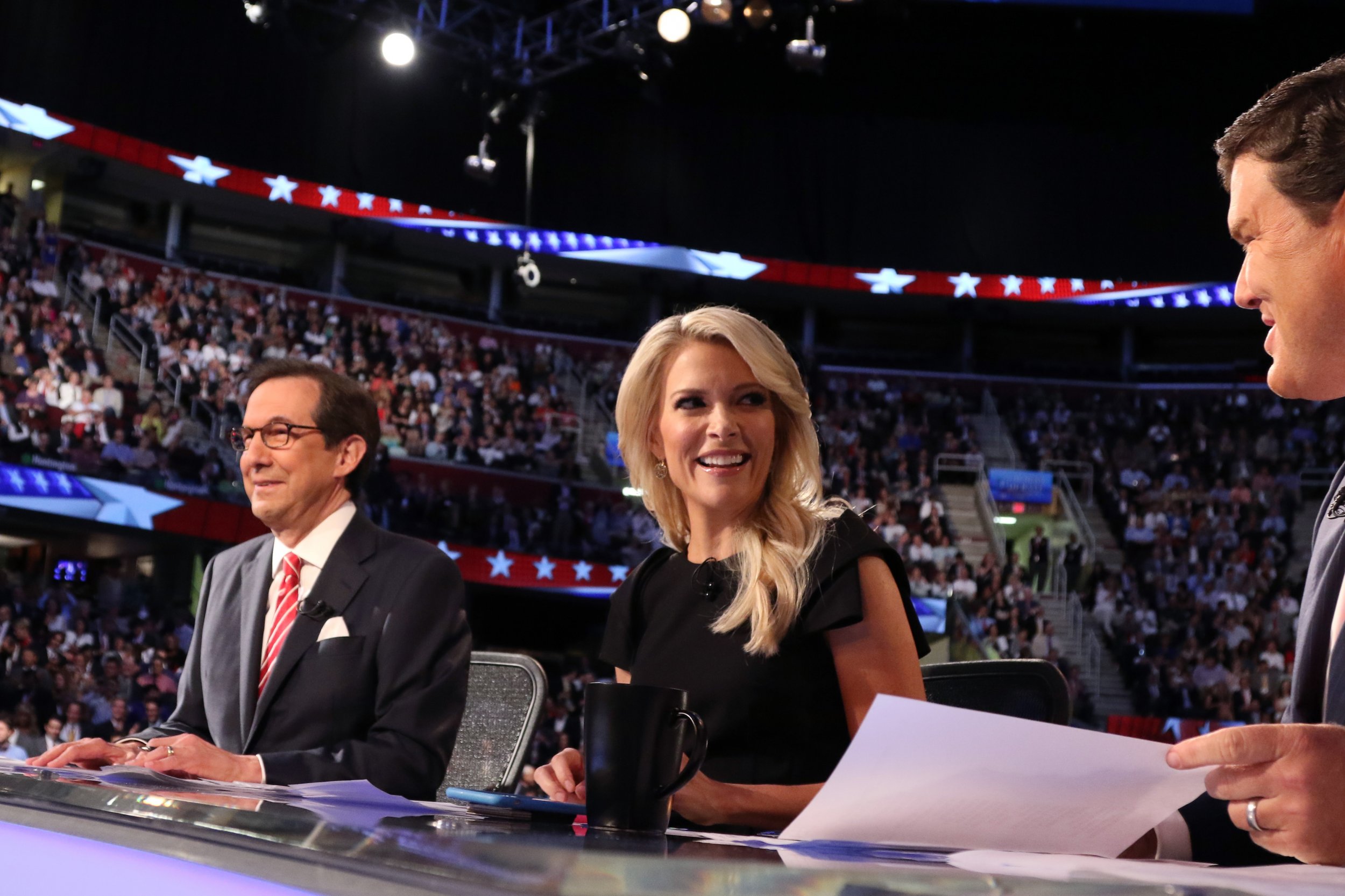 Fox News host Megan Kelly didn't throw the Republican presidential candidate front runner any softball questions during the first GOP debate.
"You've called women you don't like fat pigs, clubs, dogs, and disgusting animals," Kelly questioned. Trump cut her off, trying to make a joke of the matter by saying "Only Rosie O'Donnell." Kelly didn't let up, bringing up another example and asking further, "Does that sound like the temperament of a man we should elect as president?"
Trump responded that he was tired of "political correctness" and told Kelly that, though he had "been very nice" to her in the past, he could stop being nice to her whenever he wanted.
After the debate, Trump said he thought Kelly was harder on him than the other candidates. "I thought their questions to me were much tougher than to other people, and I respect that, but I really enjoyed the evening," Trump told reporters. "The questions to me were far tougher, and that I supposedly—according to what everyone is telling me, and the call-ins and everything—I won. But the questions to me were not nice. I didn't think they were appropriate. And I thought Megyn behaved very badly, personally…I thought it was an unfair question. They didn't ask those questions of anybody else. So I thought it was an unfair question. But you know what? The answers were good, obviously, because everyone thinks I won."
Trump didn't stop there. He spent the evening going after Kelly on Twitter, reposting tweets from his followers calling her "hostile," "unprofessional," a "bimbo," and saying she attempted a "hatchet job." He also quote-tweeted one statement implying Kelly had a "hidden agenda" against Trump.
Brett Baier didn't escape Trump's rant either, he quoted one tweet calling host Baier a "disaster." Baier posed a question as to whether any candidate would consider running without the GOP nomination, making him a third party candidate. Trump said he'd consider this, even though it would mean almost certainly that the race would fall to the Democrats. With the Republican vote divided between Trump and the GOP nominee, a Democratic candidate could more easily become the front runner.