Beyond Fondue: Renowned Chefs Recommend the Best Swiss Cuisine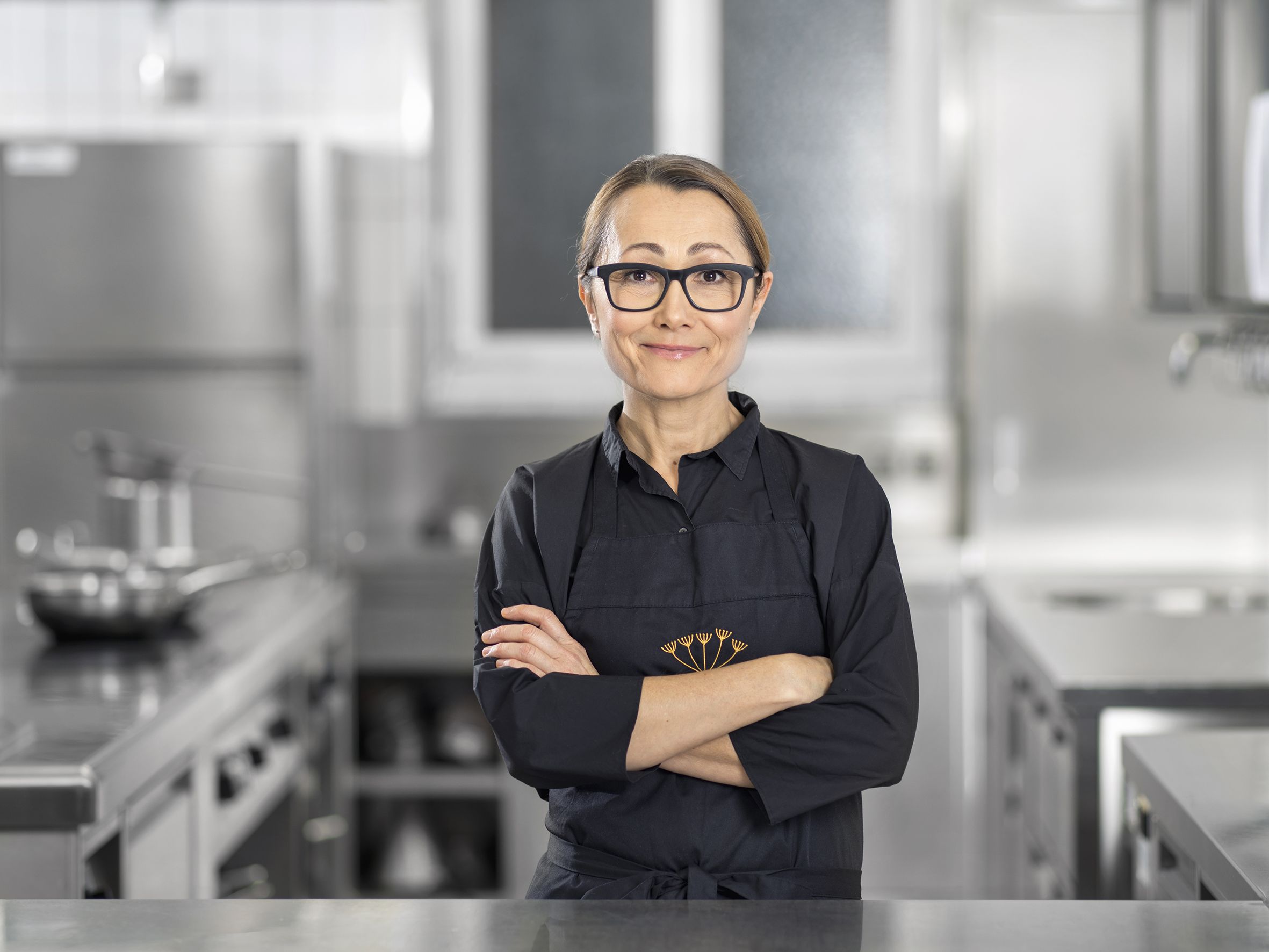 It was a busier day than usual for Franck Giovannini. As the head chef of L'Hôtel de Ville in Crissier, Switzerland, he is the latest in a storied line of chefs, which began with Frédy Girardet—considered one of the great chefs of the 20th century. He opened the restaurant in 1971, and was followed by Philippe Rochat and Benoît Violier. Though Giovannini took the lead only early last year—Violier killed himself in January 2016—he has managed to maintain the restaurant's three Michelin stars and its high position on La Liste, a global restaurant-ranking system started in France in 2015.
But on December 15, it wasn't the critics that made him especially vigilant. Rather, it was the new winter menu—heavy on the black truffles—that went into effect that day. It would require him to inspect dishes even more intently than usual, while calming his cooks' nerves, and putting the final touches on the descriptions that servers would share with guests as they looked at their menus. Still, he was getting used to the process: This would be his fifth seasonal menu change in less than a year, a testament to a culinary philosophy that is acutely in tune with nature. "We have very high-quality products, and we like to show how they change over the course of the year," he says over the phone. "We do five menus because here we have five seasons."
Traditional Swiss cuisine may be best known internationally for sturdy perennials such as fondue and rösti and, at the high end, for its French classicism. But more and more chefs like Giovannini—at all points on the culinary spectrum—are cooking in a way that showcases the country's regional ingredients. "There's a big change at the moment toward more natural cuisine, toward the local," says Tanja Grandits, whose restaurant Stucki, in Basel, has two Michelin stars. "That's not new in the rest of the world. But here in Switzerland it is."
To find the best of their homeland's cuisine, Newsweek asked five highly regarded Swiss chefs around the world about where they think you should go to eat—whether you call Switzerland home or are traveling there, for a skiing trip maybe. Or, perhaps, for a world economic forum.
Tanja Grandits, Restaurant Stucki, Basel, Switzerland
I'd have to say Rico's, in Küsnacht. Rico [Zandonella] is a good friend, and I really love his place. It's got two Michelin stars, and he just won chef of the year [from the influential French restaurant guide Gault & Millau]. It's very colorful, very cheerful, and the food is excellent. He's originally from Ticino, on the border with Italy in southern Switzerland—so he makes a very special ravioli. Actually, all his pasta dishes are excellent!
I used to live in eastern Switzerland, and there I really like Schiff, in Mammern. It's right on Lake Constance, and it's a family place, very traditional—they serve fish from the lake outside. My all-time favorite there is the kretzel, a small fish that is deep-fried whole—you eat everything, including the head. It's very simple, but delicious.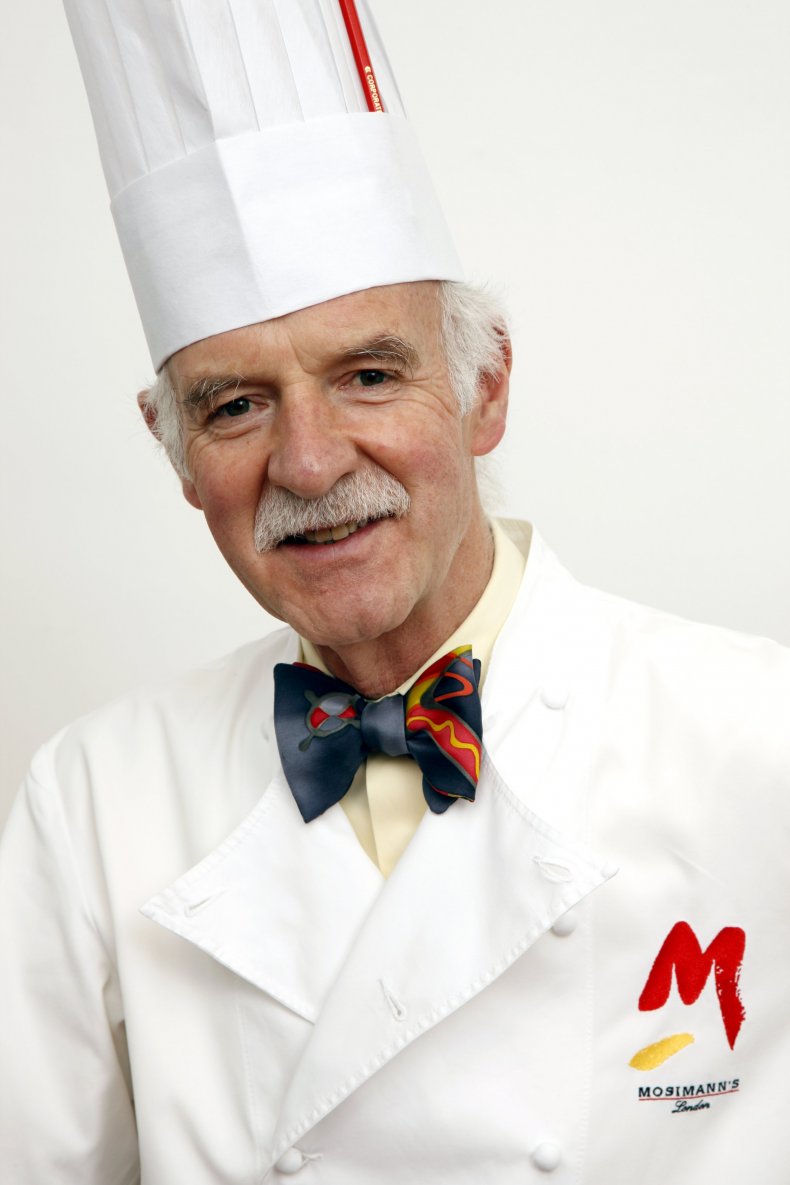 For basic but good Swiss food, I would recommend Restaurant Zum Kropf in Zurich. The food is cooked well—including the calves' liver—and the atmosphere is wonderful. Hotel Lüderenalp, up in the Emmental hills, is the place to go for Berner Platte. This is a traditional dish made up of 12 different items, including sauerkraut, braised dried beans and a selection of delicious local meat. And if you are looking for grilled bratwurst, aka veal sausage, then you must try Metzgerei Schmid, in St. Gallen. A word of warning, though—do not ask for mustard or they will take your passport away! Finally, if it's just a piece of cake and a nice cup of coffee that you want, then a slice of Solothurner Kuchen, from Suteria in Solothurn, is the answer. Suteria is more than 100 years old and was my late mother's favorite place. I have fond memories of our visits there when I was a young boy. I can still taste the cake now.
Franck Giovannini, L'Hôtel de Ville, Crissier, Switzerland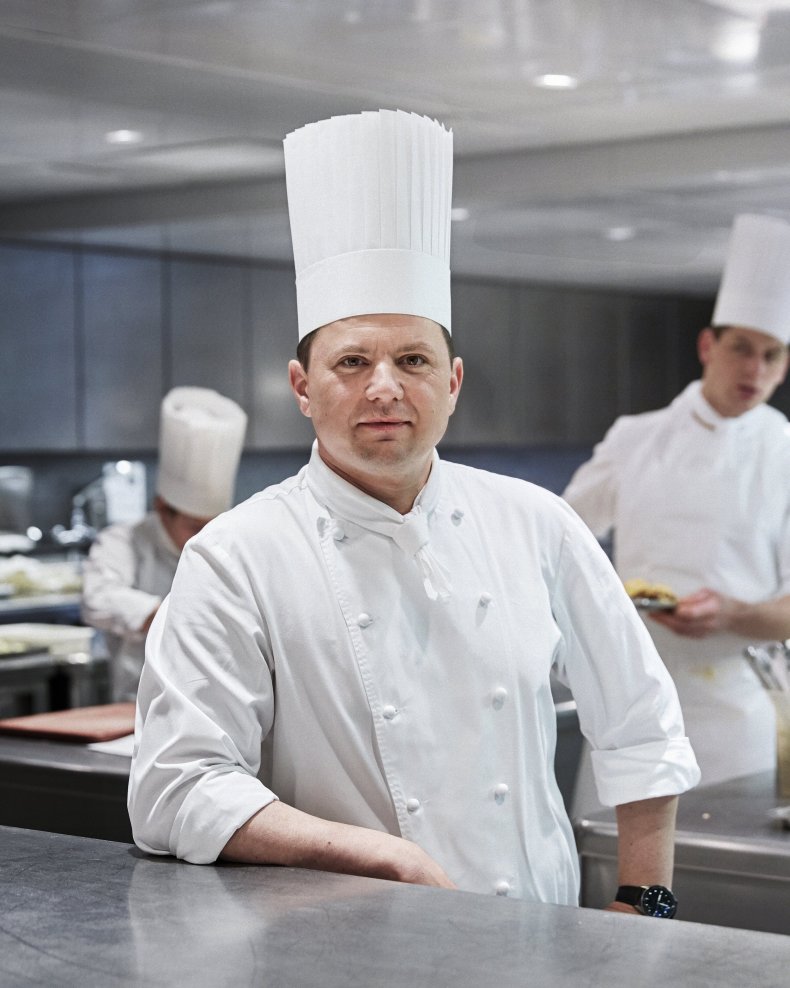 I'm not the best person to ask, because whenever I have a weekend off, I try to spend it with my children. But I like Le Terminus in Sierre very much. The chef there, Didier de Courten, knows how to treat produce with respect. And for good fondue, I like Le Gothard in Fribourg. It's not far from here, near the Gotthard Tunnel. Fondue appears easy, but it all depends on the quality of the cheese, and theirs is very good. It's an old-style restaurant but very comfortable, with good people. The owners there are very warm and kind; I love them.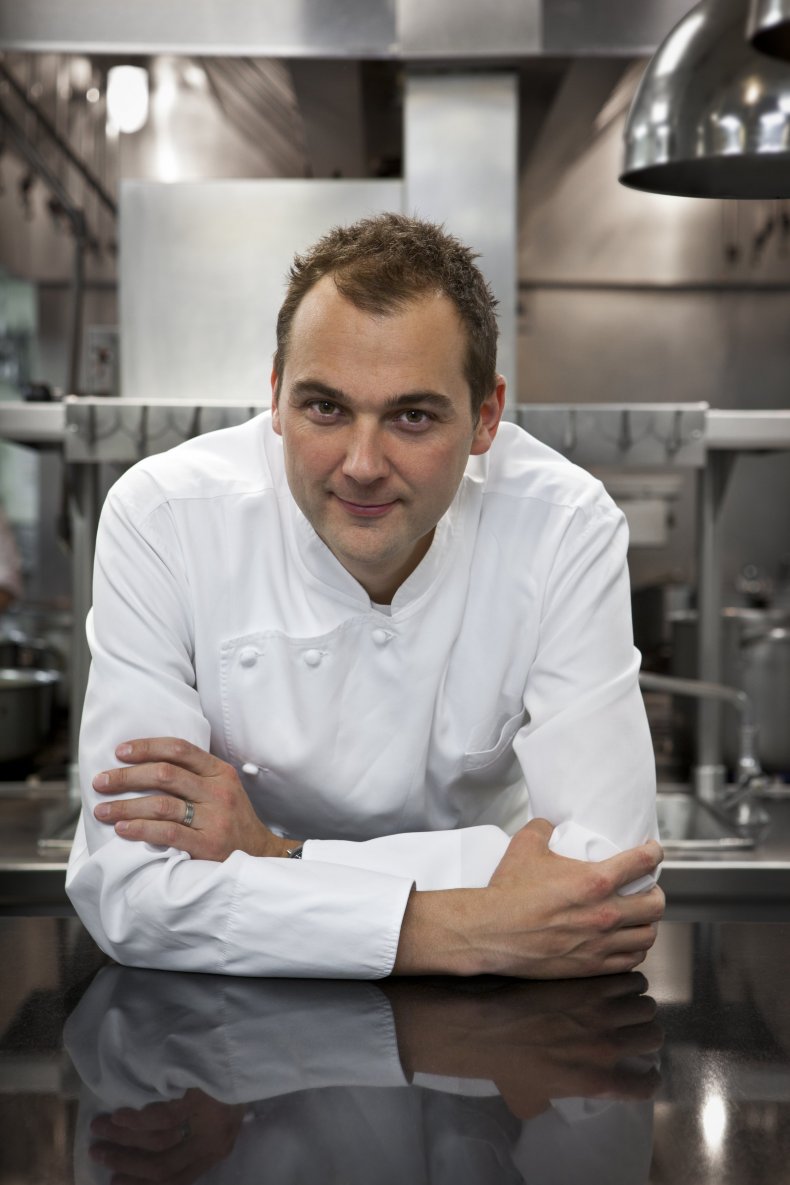 What I love about dining in Switzerland is how rooted in the classics [the Swiss] are, but it's also exciting to see the new crop of restaurants and talent. I love places like John Baker in Zurich, where you can find that mixture of classic and contemporary breads—it's a great example of how things are evolving. And Kronenhalle has always been and continues to be one of my favorite places, not only in Zurich but in the world. It's been around nearly a century and is a destination for classic Swiss dishes—rösti, veal liver, crepe soup and more. But what sets it apart is the museum-quality collection of its art, from the likes of Miró, Braque and Chagall. I can sit there and enjoy a glass of champagne for hours, admiring their work.
Andreas Caminada, Schloss Schauenstein, Fürstenau, Switzerland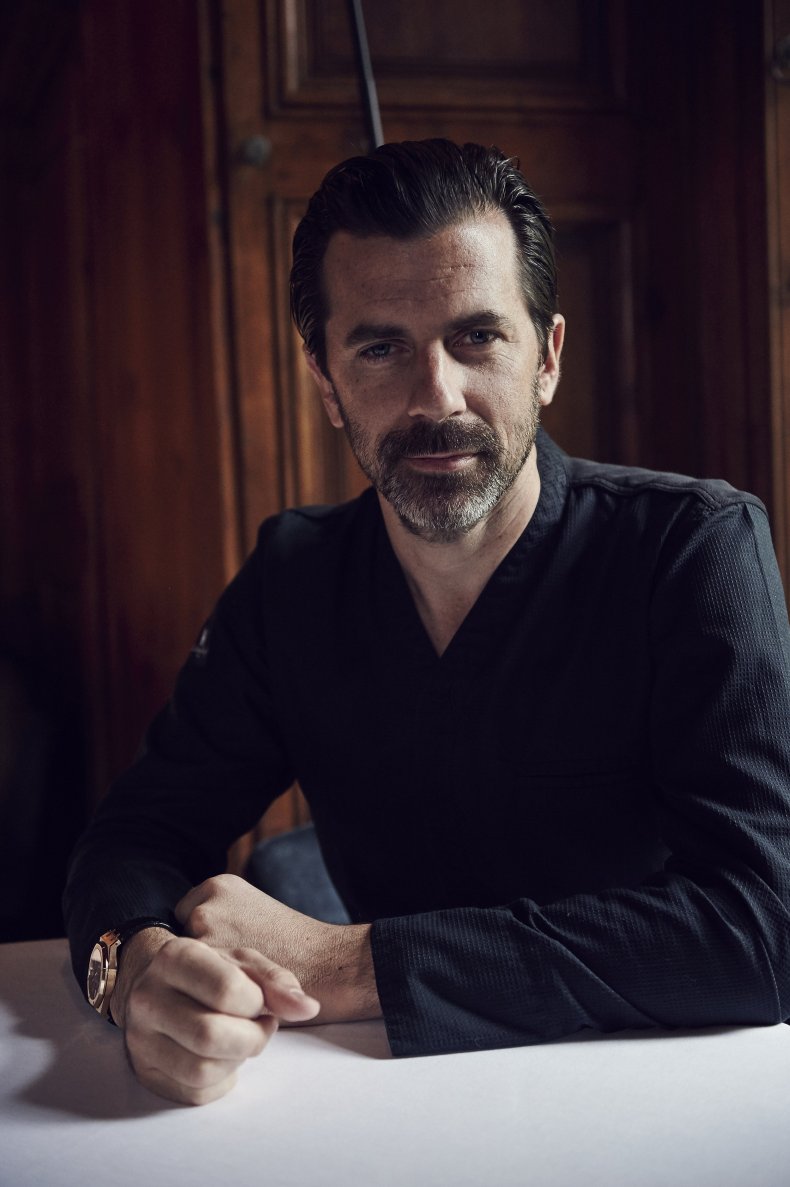 To experience the cuisine of Grisons, which is the region I come from, I recommend Torkel. It's a wine restaurant—the food is very easy, very simple, but very well-prepared. It's set right in the middle of a vineyard in Vaduz, and you can eat outdoors on the terrace, so it's beautiful. Stiva Grischuna in Sagogn, for their beautiful ravioli with dried peas and also their capuns, which are a traditional flour dumpling wrapped in Swiss chard leaves. Stiva Veglia in Schnaus is very casual and good for Grisons cuisine. But you should also come to my restaurant—it's about 40 minutes from Davos—and it's in a castle!