Taylor Hawkins' Death Prompts Foo Fighters to Cancel Remaining Tour Dates
The Foo Fighters are canceling all upcoming tour dates in the wake of the sudden death of their drummer, Taylor Hawkins.
The band announced the cancellations on Twitter Tuesday, saying that the decision was made with "great sadness."
"We're sorry for and share in the disappointment that we won't be seeing one another as planned. Instead, let's take this time to grieve, to heal, to pull our loved ones close, and to appreciate all the music and memories we've made together," the announcement said.
Hawkins died on March 25 in a hotel room in Bogotá, Newsweek previously reported. That day, the band said in a statement that the "Foo Fighters family is devastated by the tragic and untimely loss of our beloved Taylor Hawkins."
"His musical spirit and infectious laughter will live on with all of us forever. Our hearts go out to his wife, children and family, and we ask that their privacy be treated with the utmost respect in this unimaginably difficult time," the statement added.
The Foo Fighters previously canceled a scheduled appearance at the Festival Estéreo Picnic in Bogotá, Colombia on the night Hawkins died. But, it wasn't until Tuesday that they confirmed the cancellation of additional dates.
The Foo Fighters' website shows more than 50 tour dates scheduled for the band from late April through mid-December this year. The concerts, some of which were already flagged as being completely sold out, would have taken the band to perform in several countries, including the United States, United Kingdom, Italy, Australia and France.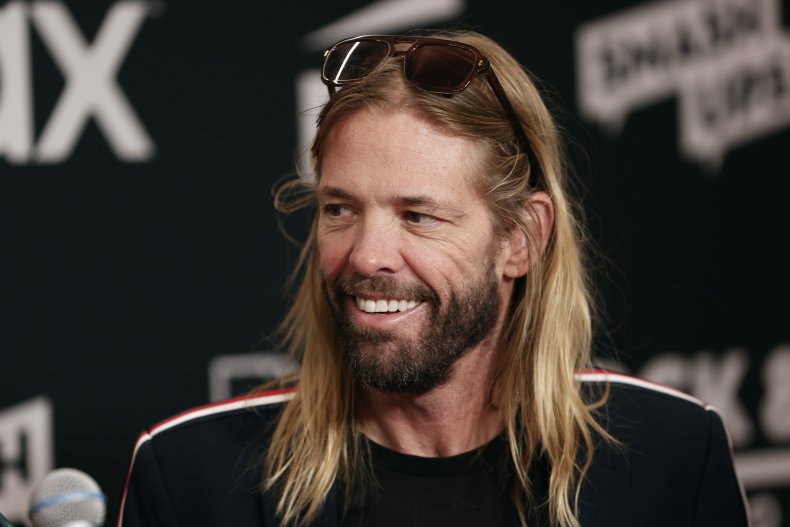 Comments under the band's Twitter announcement showed a general consensus of support for their decision to cancel the upcoming tour dates. One user, Christie St. Clair, said in a reply to the tweet: "We love you. We understand. You have nothing to prove. We will support any choices you make in order to take care of yourselves. We are holding you in our hearts."
Hawkins' death at the age of 50 shocked fans and fellow entertainers alike, spurring an outpouring of tributes from figures ranging from singer Ozzy Osbourne to Guns N' Roses guitarist Slash.
The band had announced just the day before Hawkins' death that they were going to perform at the 64th annual Grammy Awards, which are scheduled to take place Sunday.
Many details surrounding the circumstances of his death still remain unclear, but the preliminary results of a urine toxicology test released by the Colombian Attorney General's office on March 26 showed that Hawkins had 10 different substances in his body. Those substances included marijuana, opioids, tricyclic antidepressants and benzodiazepines.
The office said in a statement that Colombia's National Institute of Forensic Medicine "continues to conduct the necessary medical studies to ascertain the cause of death."
Update 03/29/22, 4:45 p.m. ET: This article was updated with additional information.
Update 03/29/22, 4 p.m. ET: This article was updated with additional information and background.