Fourth of July Food and Drinks: Ideas for Your Independence Day Celebration
Independence Day brings family and friends together to celebrate, watch the local parade or fireworks display, and generally have a great time. Food is central to any get-together and while some prefer to stick to traditional dishes, others like to experiment with their party food.
For those in the second camp, food writer Christine Pittman of Cook the Story said: "When it comes to the food for your Fourth of July celebration, one fun way to commemorate the occasion would be to highlight various regional dishes around the U.S.
"It takes a lot of the guesswork out for you because it's themed and easy."
Pittman suggested regional delicacies such as New England-style shrimp roll, Cioppino—an Italian American seafood stew popular in San Francisco—Boston baked beans or variations on barbecue. Here are a few more ideas for you to try.
Hot Dog Sliders Topped With Peach and Vidalia Salsa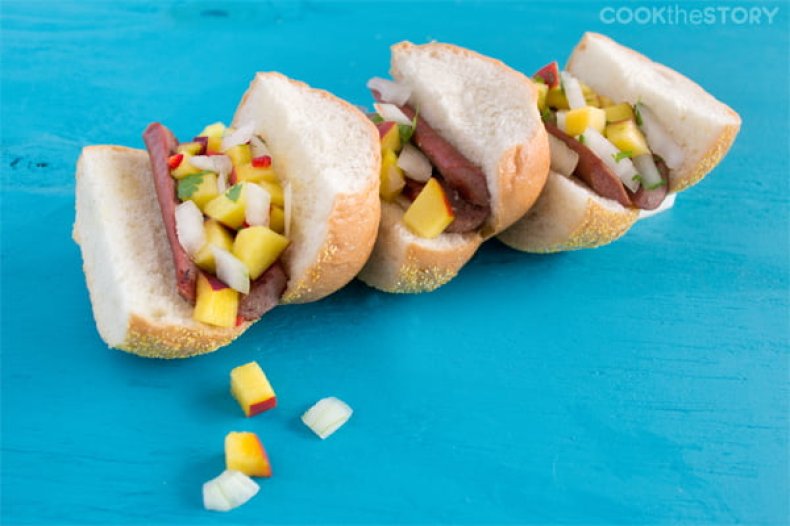 Sliders are a great appetizer for a big event, but there's nothing to stop hot dog lovers making this a full-sized meal.
Pittman's sliders combine sweet and savoury, with peach and Vidalia onion bringing freshness alongside lime and cilantro.
These sliders are also Mexican-inflected, with the salsa reminiscent of a pico de gallo.
Crispy Honey Chipotle Wings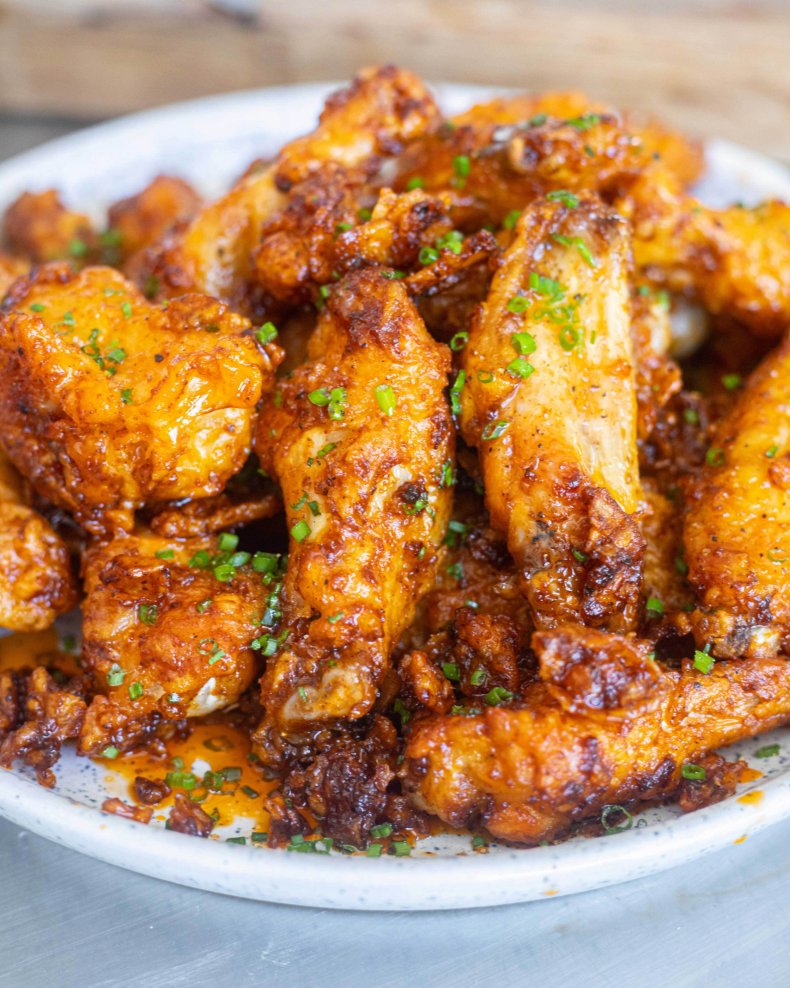 The team at MOB Kitchen, a cooking website aimed at students and young people, are based in the U.K. but they have served up some great ideas for Independence Day.
These chicken wings can be an appetizer or a larger dish, and once again combine sweet and savoury.
The fruity kick of the chipotle is muted and sweetened by the honey. Just make sure you have plenty of paper towels to hand.
The Stickiest Ribs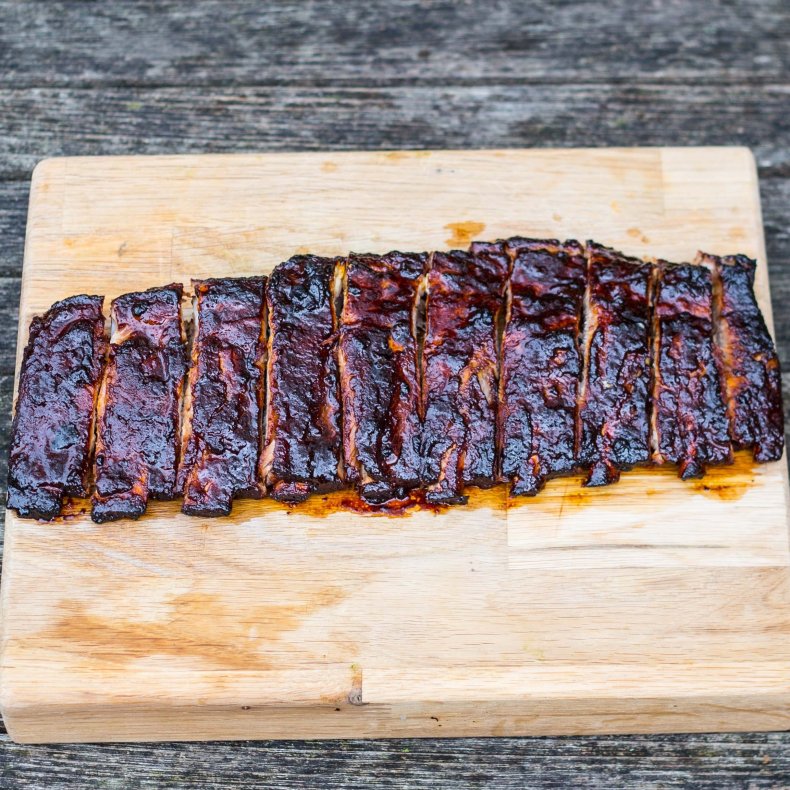 Another paper-towel-heavy dish is sticky ribs.
MOB Kitchen's version brings together the sweet, spicy and tangy elements of soy sauce, honey, apple cider vinegar and cayenne pepper to make these ribs super-sticky.
The addition of Chinese five spice provides some Asian flavors, as well as a fruity earthiness one might expect from allspice.
Barbecue Fish Burgers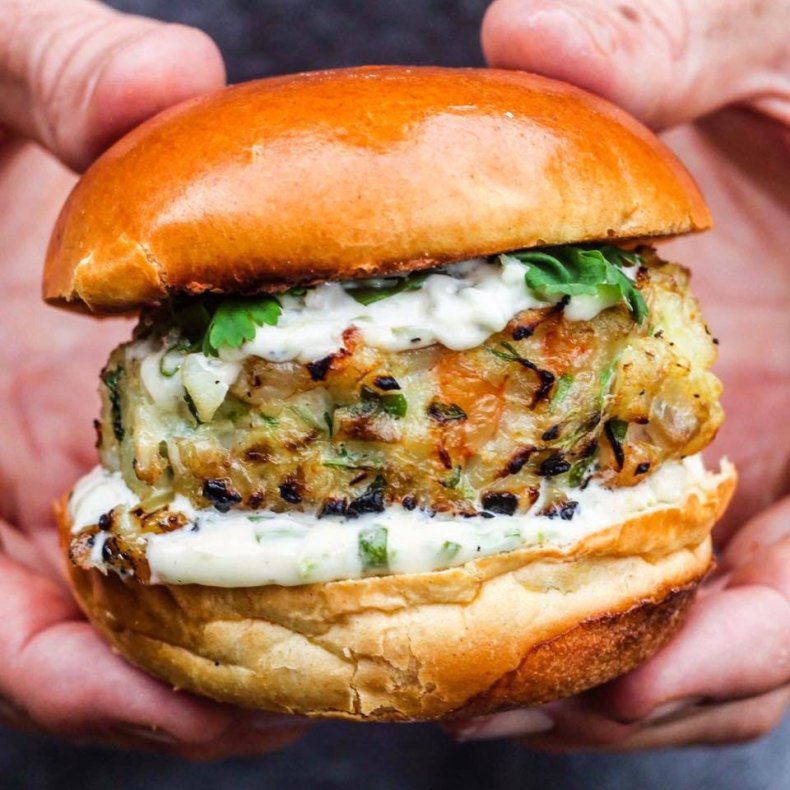 This MOB Kitchen recipe is a twist on the usual burger but still provides smoky, charred goodness.
The mix of prawns and cod makes the burger sweet and juicy, with fresh lemon to bring out their flavors.
To cook, all you need is to fire up the barbecue and throw them on—a great option for anyone trying to cut back on their meat-eating.
Ultimate Cheeseburger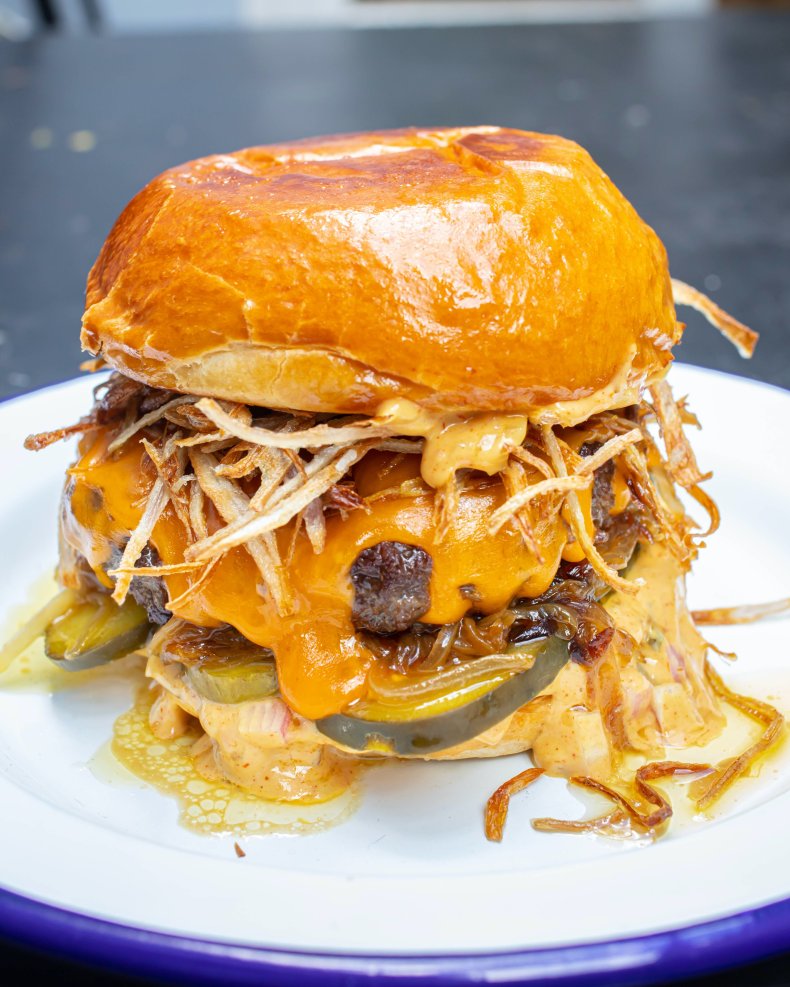 Alternative burgers are great, but sometimes you just want a big, beefy cheeseburger.
MOB Kitchen's ultimate burger is, as the name suggests, "the daddy of all burgers" and teams a juicy patty with crispy shallots and caramelized onions.
This recipe also includes a homemade burger sauce, which is a great condiment to have in your repertoire.
Frozen Strawberry Margarita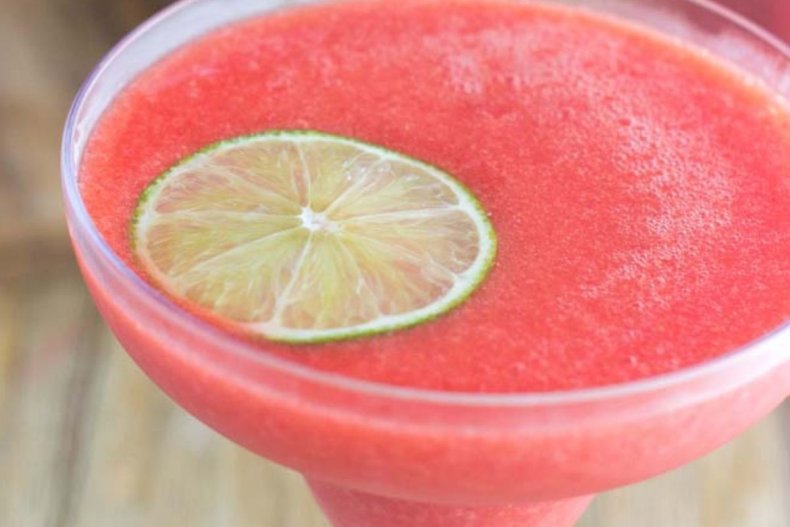 Nothing says party like a margarita, which is commonly made with tequila, lime juice and liqueur.
Pittman says: "To make it more festive for the 4th, opt out of the lime and instead throw on a pile of blueberries and a squirt of whipped cream."
Her red, white and blue margarita is also frozen, to help you cool down in the heat.
Homemade Berry Wine Cooler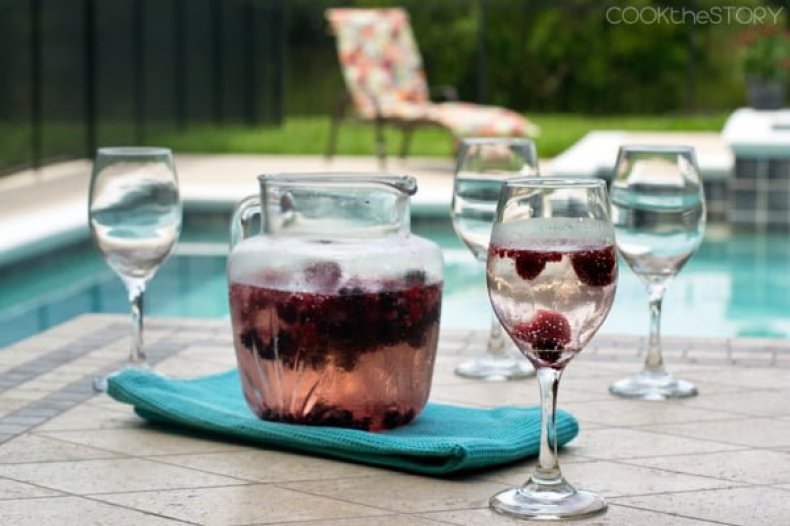 You can keep the Independence Day color scheme going with raspberries, blueberries and white wine.
This cooler is incredibly easy to make: all you have to do is pour a bottle of wine and some seltzer into a pitcher and add some delicious berries. Pittman's beverage is ideal barbecue drinking and full of flavor.