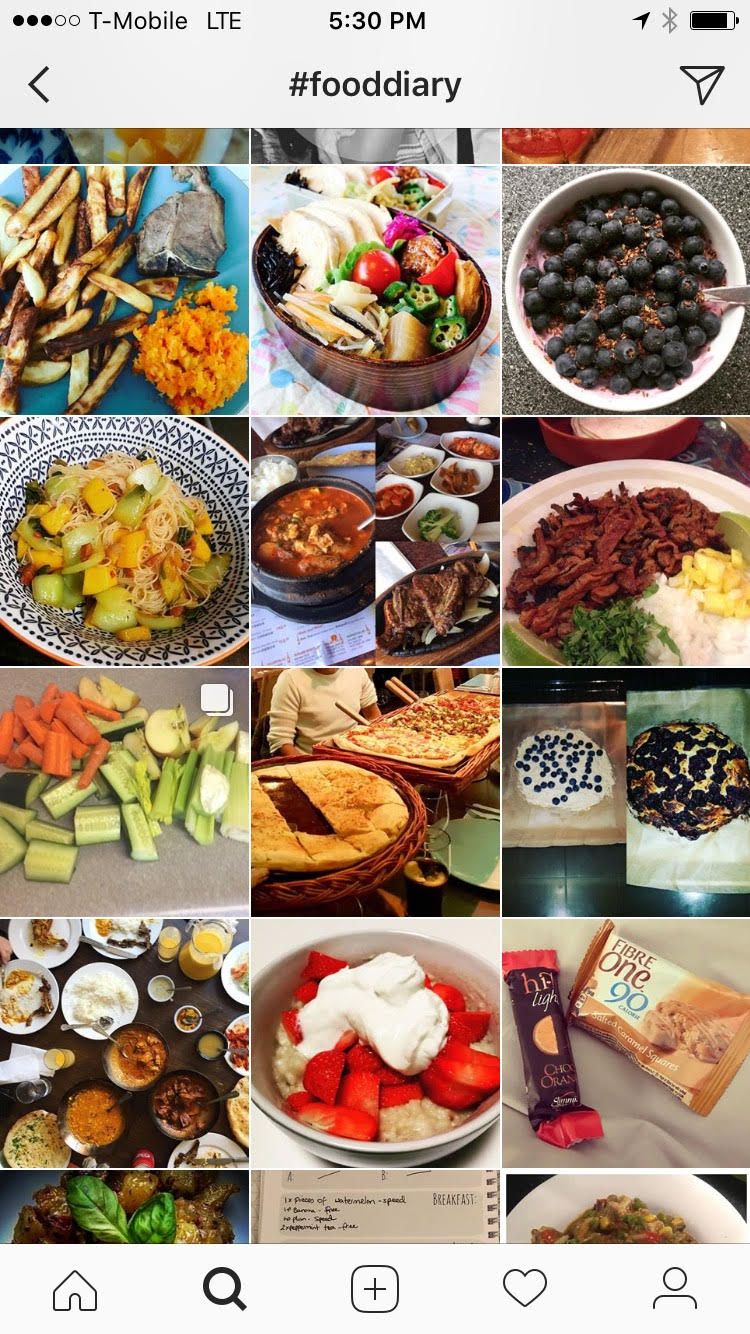 Instagram users may have found the secret to sticking with a healthy diet. A new study presented at the 2017 Conference on Human Factors in Computing Systems suggests documenting food on social media helps some people eat better.
The researchers at the University of Washington studied and described how some Instagram users turn the social media platform into their very own widely-broadcasted visual food diary. The small study is based on interviews with 16 people who consistently take photos of their meals and post them on Instagram using the hashtags #fooddiary and #foodjournal. (It's rare that dieters will use the #foodporn tag.)
Many people who are aiming to stick with a specific diet will choose to document meals and snacks by writing them down in a food diary. But that can be a boring task that takes just as much discipline as laying off the ice cream. People often over- and underestimate food quantities. And there are others who just simply lie, "accidentally" forgetting to take note of the fries that arrived on the same plate as the turkey burger with no bun. Logging meals on Instagram—a visually-driven social media platform—is not only a more enjoyable way to document a diet. It also keeps people honest and opens up an opportunity for positive reinforcement from others. A picture is worth a thousand words (and sometimes a thousand calories).
A visual record also helps a person become more mindful of their eating habits and spot problematic trends such as the thrice-weekly late-night pizza slice. "When you only have one data point for a pizza or donut, it's easy to rationalize that away as a special occasion," explains senior author Sean Munson, assistant professor of human centered design and engineering at the University of Washington. "But when you see a whole tiled grid of them, you have to say to yourself, 'Wait, I don't actually have that many special days.'"