Food Industry Expert: Celebrate the People Who Feed Us
For people worrying about whether restaurants will survive in the face of so much delivery — don't.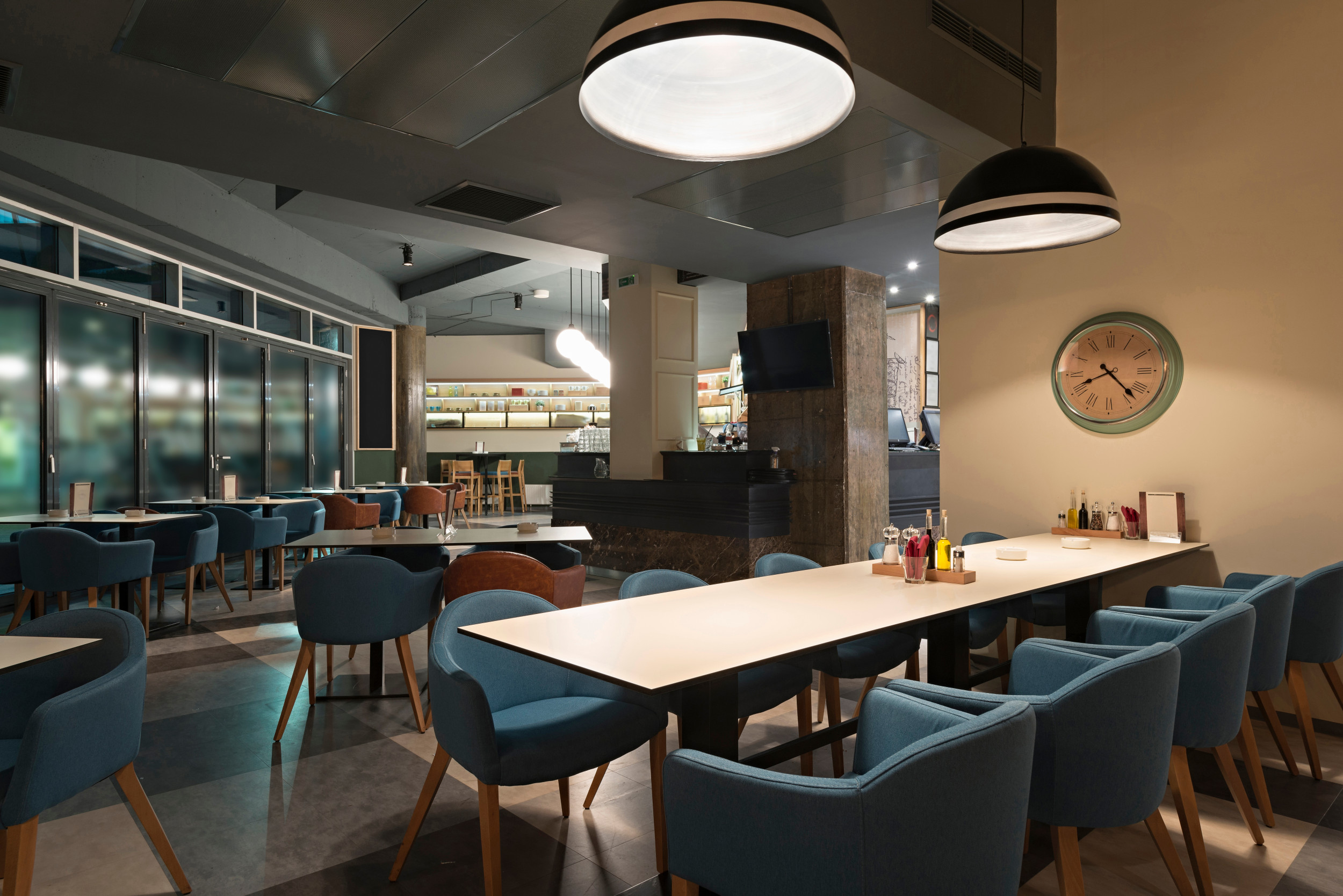 During COVID-19, everyone watched the food industry shift as people moved their dollars from dining out at restaurants to grocery stores and eating at home. While I was in New York recently, however, restaurants were packed. The expansive outdoor dining spaces they had opened up to comply with pandemic precautionary measures were kept open and filled to capacity. Volumes were probably higher than ever. You could see it on everyone's faces: People were glad to be back in restaurants.
The food industry transformed according to consumer demand during the pandemic and many places couldn't survive and closed their doors for good. But some restaurants managed the transition very well. While the resulting delivery trend is probably here to stay, good restaurants aren't going anywhere either. People still want to go out to eat and they should, for the sake of good food and the industry that feeds us.
Some survived, some thrived
The pandemic drove more people to adopt delivery in more areas of life; many businesses that couldn't pivot failed, but those that made a success of delivery ended up winning big. From a bag of M&Ms to a box of wine or a bottle of aspirin, GoPuff saw insane success during the pandemic by bringing people whatever they wanted, and their valuation shot up to $40 billion. Before the pandemic, people were willing to tolerate it when businesses failed to deliver or offered poor delivery services but then, getting everything delivered started to develop and change.
For better or worse, people have developed higher expectations for food service and delivery. Delivery experiences can be bad for many reasons, and while it matters less for a $5 order, for a $25 main course, people expect it to be good. Some restaurants and delivery apps had taken steps to create a positive eat-at-home experience before the pandemic and ended up well-poised to handle the situation and succeed.
So many excellent restaurants
Some restaurants have really nailed the customer experience of enjoying food, and that craft is best appreciated fresh from the kitchen. Probably my favorite restaurant in the world is Joe's Stone Crab in Miami, Florida. Consistent quality with surprises and delights every single time — it never disappoints. New restaurants celebrating exciting cuisines are raising the bar in food quality, like the Greek-inspired Avra in New York. A ballsy chef went into Overtown, a struggling neighborhood west of downtown Miami, and opened up Red Rooster, a phenomenal restaurant celebrating Southern cooking. For amazing tacos, I always go to Las Cuatros Milpas when I land in San Diego because of their consistently great and no-frills fare. Restaurants with consistent in-house quality end up with greater customer loyalty.
Dickie Brennan's Steakhouse in New Orleans serves escargot in a sauce that hits just a little bit differently, but tastes like the best experience in the world. The last time I ate there, I was served a massive marrowbone covered with snails and a big piece of crusty French bread — the combination of rich, indulgent flavors was perfect. While I like a good steakhouse once in a while, my favorite food is Italian. A little suburb north of Chicago called Highwood has a large Italian population and is littered with little Italian supermarkets and Italian chefs making fresh tortellini and the most incredible Italian food. Highwood is also home to one of my favorite Italian restaurants, Del Rio, a little hole in the wall, but consistent in its excellence. I could close my eyes, point to anything on the menu, order it and be blown away. As quality establishments continue to innovate their craft, they offer more exciting experiences and new ways to enjoy food that any good foodie wouldn't want to miss.
Support them when we go back because we will go back
No matter the innovation of packaging or creativity that goes into food that travels well, people will still want the experience and quality of dining out. Only a few months into the COVID-19 crisis, 65% of survey respondents said the first activity they wanted to do post-quarantine was eat at a restaurant. In January 2022, 25% of survey respondents planned to return to pre-pandemic restaurant dining levels within a month. Beyond the relief of returning to shared social experiences, people are tired of cooking at home and want a well-prepared meal — but getting that delivered can be difficult. I recently ordered delivery from a high-end restaurant I normally love, but it arrived cold and had shifted in the box — it was not the same experience. This is not to say it was the restaurant's fault, but the next time I pay that kind of money, I would rather do it sitting in the restaurant itself.
Irene Li, who runs Mei Mei in Boston, makes better dumplings than even the ones I tried in Asia — delicate, flavorful and perfect — but they would never come out the same if ordered for delivery. While Mei Mei closed its doors during the pandemic, Li pivoted. Among her new offerings, she started Zoom dumpling-making classes, which consistently sold out, but I managed to take part in one. She sent us a kit with everything we needed to prepare her dumplings at home and we followed along with the course. I thought it would be easy, but mine came out horribly! The experience was fun, but I'm not sure I learned enough to stop going to Mei Mei for dumplings.
For people worrying about whether restaurants will survive in the face of so much delivery — don't. They will. As Guy Fieri put it, "Food is maybe the only universal thing that really has the power to bring everyone together," and those that continue to innovate that experience and adapt to meet customers' needs will keep filling tables. As consumers, when we find that quality experience, dine out, support those establishments and enjoy the artistry of their food.