Food Insecurity Carries With It Social Stigma, but Help Is Available if People Are Willing to Take it
Over 14 million households in the U.S. are food insecure, according to the U.S. Department of Agriculture (USDA). That number amounts to 11.1 percent of all households in the country.
Food insecurity means that "access to adequate food for active, healthy living is limited by lack of money and other resources." In cases of very low food security, at least one member of the household changes their eating habits, reducing their own intake, in order to make more food available for others.
In an effort to reduce this problem, many primary care practices are asking their patients if food insecurity is an issue in their households. A two-year study in Philadelphia to gauge the effectiveness of food insecurity screening was successful in some regards.
According to Medical Xpress, about 15 percent of families screened reported food insecurity. Those people were referred to Benefits Data Trust, a company that helps people apply for the benefits they need.
But barriers arose after the visit to the doctor's office was over.
"Because of patient privacy and confidentiality protections, there were several steps in between being able to identify a food insecure family and connecting them with resources," said Molly Knowles, research and communications manager for the Center for Hunger-Free Communities of Drexel University's Dornsife School of Public Health. "That meant that parents—more than 60 percent—weren't able to connect with the referral agency."
The study also discovered that parents were afraid they would be reported as unfit if the food insecurity in their households were made known.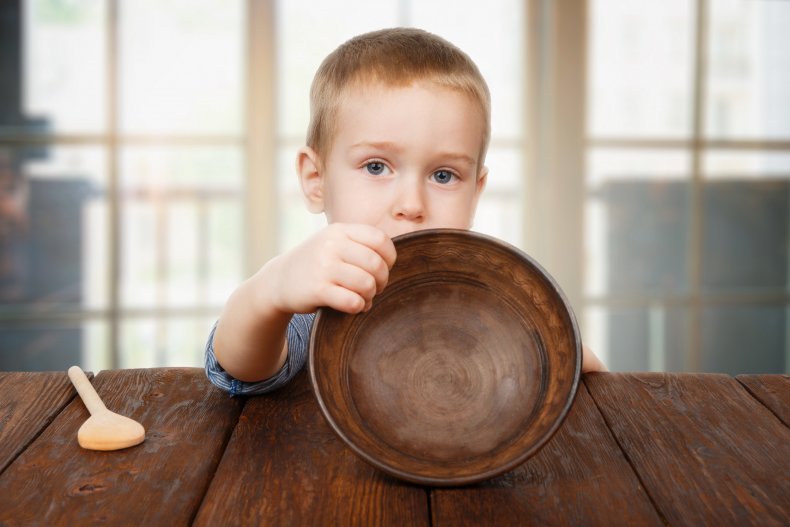 "Parents know that healthcare providers are mandatory reporters of child abuse and neglect," Knowles said, "and although food insecurity is not a form of neglect, many parents described feelings of shame and fear of Child Protective Services involvement."
Out of the people who were referred for help in the study, 79 percent were already participants in the Supplemental Nutrition Assistance Program (SNAP). The study found that people needed more immediate help to bolster the amount of food they had on hand, such as visiting a food bank.
Food pantries are an essential part in reducing the amount of food waste in the United States. The USDA reports that the U.S. wastes between 30-40 percent of its food supply. Viable food winds up in landfills instead of on plates.
Wasted food is the single largest component of municipal landfills. As the food decays, it creates methane gas. Because of this, landfills are the third largest source of methane in the country.
Hunger relief organizations have benefitted from receiving food that would otherwise have ended up on the trash heap.
One such organization, Feeding America, estimates that "72 billion pounds of perfectly good food—from every point in the food production cycle—ends up in landfills and incinerators every year."
Feeding America works with grocery stores, farms and restaurants to collect food before it is thrown away. The organization claims it rescued 3.5 billion pounds of food last year.
The effort to make a dent in the problem of food insecurity seems to be working. A report from the Economic Research Service of the USDA says food insecurity has declined from its peak of 14.9 percent in 2011.