Fall is For Food: Here Are the Culinary Shows Filling Your TV Plates This Season
Get your apron ready. It's officially time to flex those skills in the kitchen now that fall is upon us.
A few renowned chefs are already bringing the flavor to fall with the latest seasons of culinary programs like Good Eats and Great British Baking Show, which premiered on Food Network and Netflix last month respectively, and even more famous foodies will be unveiling new recipes and dishes in the weeks to come. So dust off your Dutch oven and crockpot, and let's get cookin'.
Check out the list of food shows premiering this fall below.
Girl Meets Farm, Season 4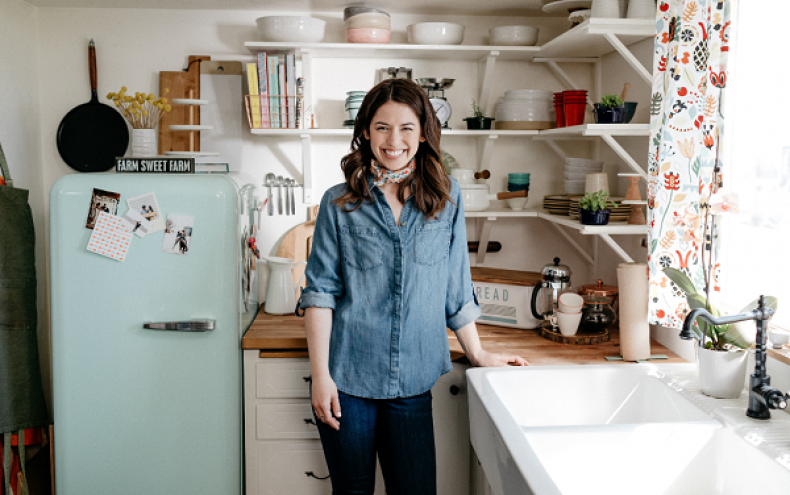 If the comfort foods in your recipe repertoire need an update, you're in luck. Molly Yeh is back with another season of delicious dishes and life lessons to soothe the soul. Viewers will get an even more in-depth look at the food blogger-turned-cooking show host's daily life as she prepares meals for any and every occasion in her farmhouse kitchen, all the while sharing stories of her own experiences including her newest feat—becoming a mom for the first time. The Food Network series returns with Season 4 on September 8.
The Chef Show, Volume 2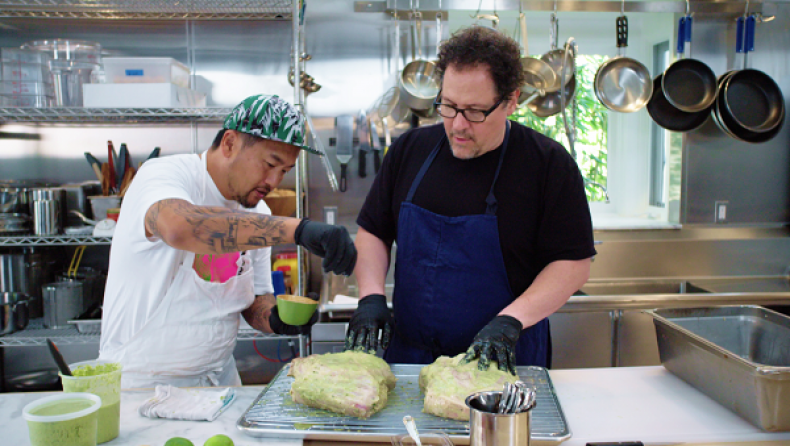 Los Angeles chef Roy Choi and Hollywood hotshot Jon Favreau wowed fans with the first season of their BFF cooking show, and now they're serving up a second season of quality eats and lively conversations. Who knows what the longtime buddies will be whipping up in the kitchen this time around, but the long-form recipes are expected to be just as mouthwatering as the duo's Volume 1 menu, and the banter surrounding food and dining will include a number of their fellow famous friends. Folks like Seth Rogan, Andrew Rea of YouTube's Binging with Babish, Guerrilla Tacos chef Wes Avila and celebrated chef David Chang are all expected to pop by for dinner on The Chef Show Volume 2. New episodes release on Netflix on September 13.
Carnival Eats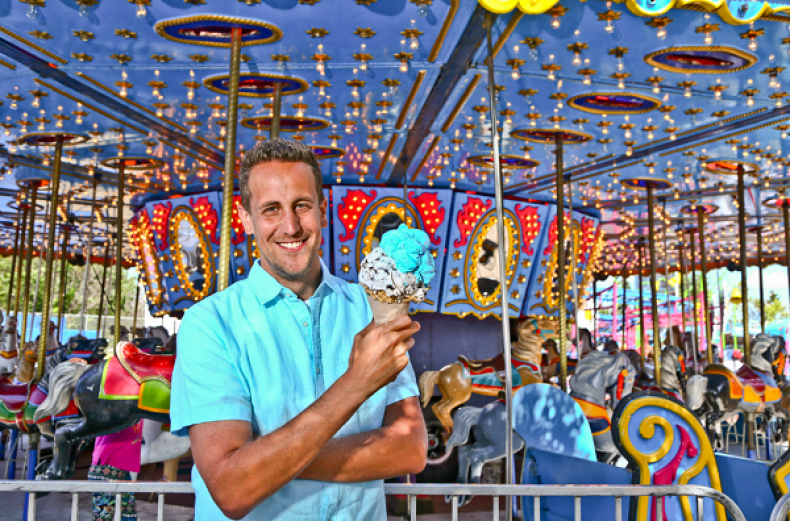 Funnel cakes, elephant ears, ice cream cones, hot dogs and nachos galore! Noah Cappe will return for the eighth season of the festively flavorful Cooking Channel series, during which he'll taste test some of the greasy goodness featured on carnival menus across the country. The show premieres on September 15.
Guy's Ranch Kitchen, Season 3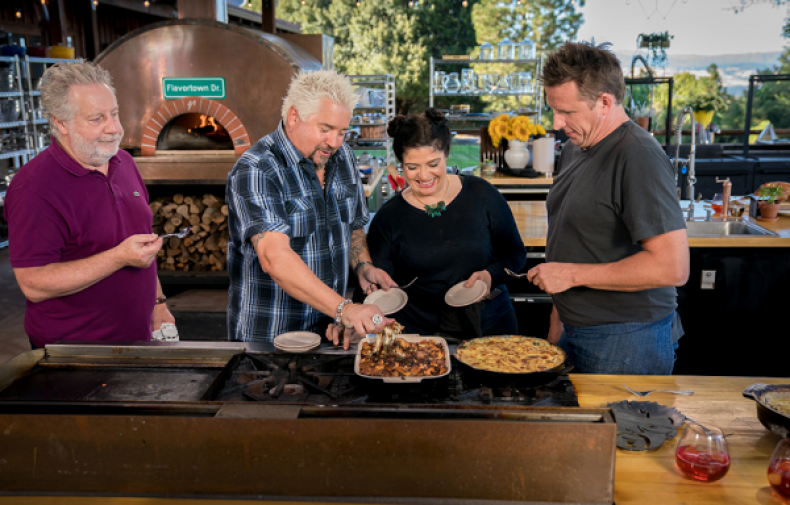 Flavortown favorites will join Guy Fieri in his backyard for another round of delicious dishes. Some of Fieri's famous food friends and Food Network counterparts like Marc Murphy Carl Ruiz and Aarti Sequeria along with a few faces Traci Des Jardins, Amanda Freitag and Antonia Lofaso. Fieri won't be cooking any food (does he ever?) but rather offer his hilarious commentary and notable adlibs to whatever meals the chefs whip up at the ranch. Season 3 of Guy's Ranch Kitchen premieres on September 28.
Barefoot

Contessa

: Cook Like a Pro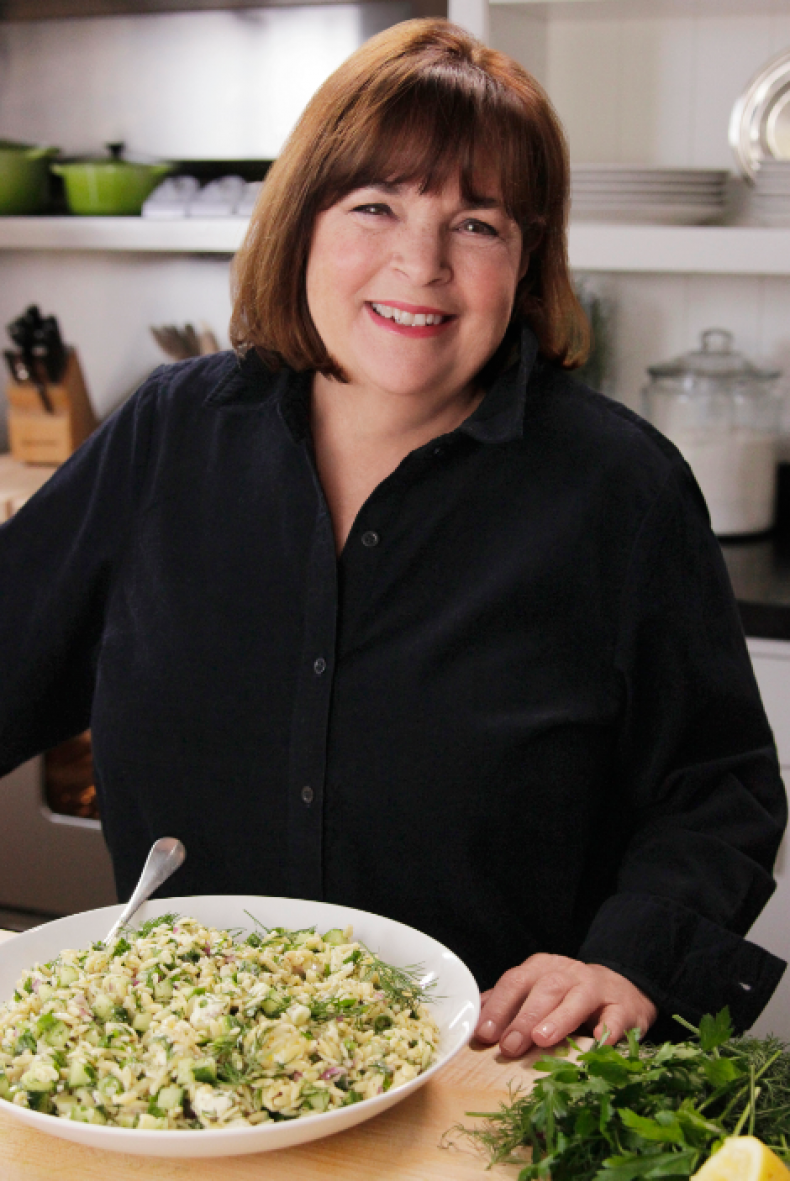 Do you love Ina Garten? Of course, you love Ina Garten! Who doesn't? Well, the celebrated chef will soon return to Food Network with her latest Barefoot Contessa series, except she won't be in the garden pulling summer veggies for dishes to serve at backyard barbecues—Garten will likely give us all a lesson or two of the fulfilling pleasures of winter eating. Considering how late in the season the show premieres—the first episode airs on October 27—fans should expect to see some holiday recipes on the menu.
The World According to Jeff

Goldblum
Jeff Goldblum could literally appear on camera shaving soap and his legion of undying fans would proudly tune in. He won't be doing that on his new National Geographic series, which will premiere exclusively on Disney+ on November 12, but he will be doing a number of amusing actives like exploring Korean barbecue, ice cream and coffee, horseback riding, line dancing and shooting hoops among various other things. "This show is a little off the beaten track, and it may be a little bit unexpected and surprising. So taste it and enjoy," Goldblum says in the show trailer. We're already salivating with excitement.
These shows haven't been given a release date as of yet, but many of them will likely come around or during the holiday season.
Breakfast, Lunch & Dinner: Viewers will get to see David Chang eat the three most important meals of the day in popular cities across the map on his newest Netflix series.
Nailed It! Holiday: Sugar, spice and everything nice will likely make up the list of ingredients used for holiday sweets on the new Netflix baking competition.
Sugar Rush Christmas: Nothing says "Happy Holidays" quite like sugar, flour and butter. Contestants will be using a ton of it to create elaborate holiday cakes and confections on the new Netflix cooking competition.
The Great American Baking Show, Season 5: Emma Bunton, Anthony Adams, Paul Hollywood and Sherry Yard will taste and judge cooks as they compete in the American remake of fan-favorite Great British Bake Off.