7 Million Pounds of Hot Dogs Recalled After Customers Complain About Bones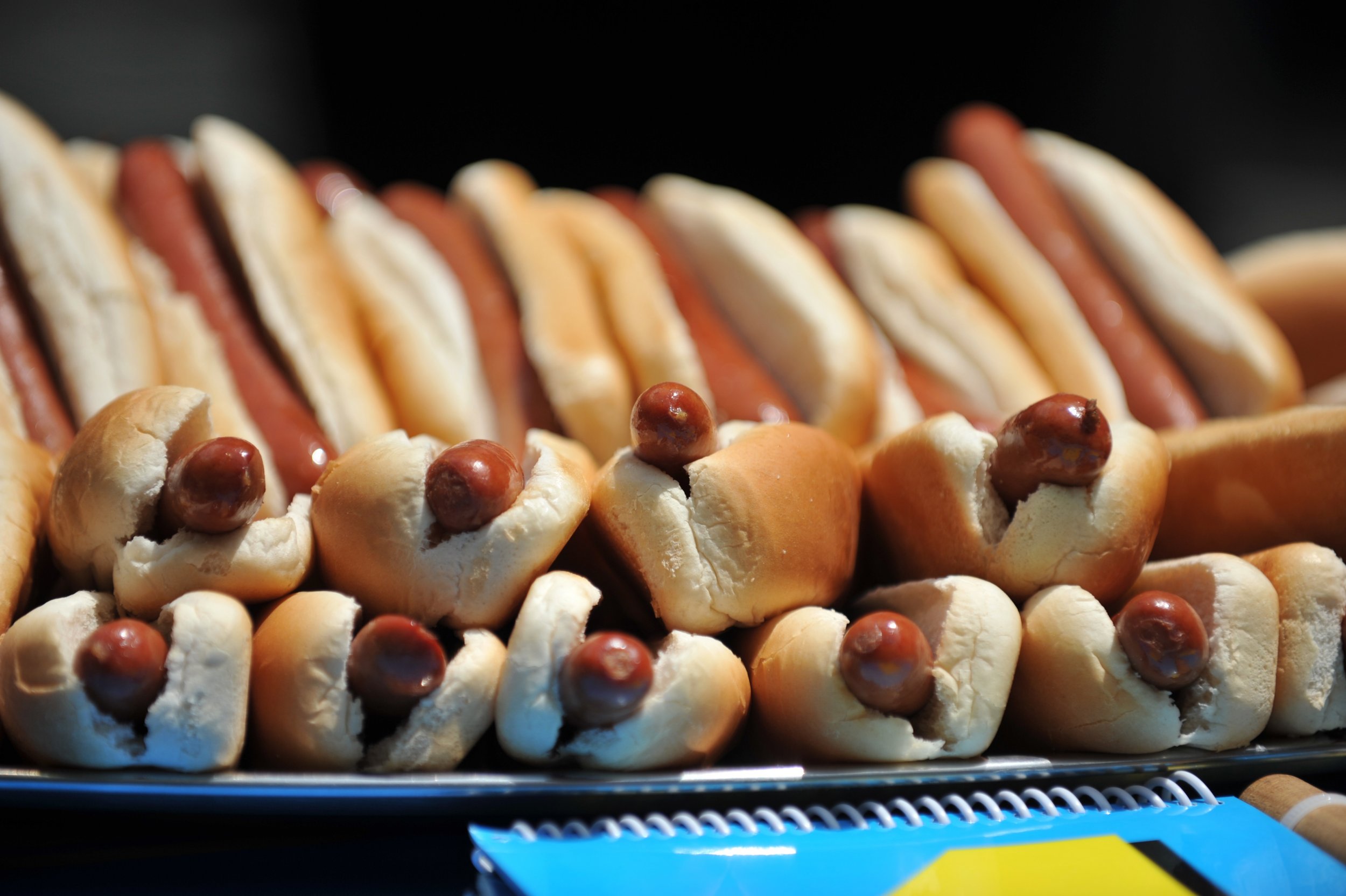 Next time you're at a summer barbecue, you might want to opt for a hamburger over a hot dog.
The U.S. Department of Agriculture announced Friday that it's recalling more than 7 million pounds of hot dog and sausage products from Marathon Enterprises Inc. due to contamination. Specifically, some of their food—sold under brand names like Sabrett, Papaya King and Western Beef—contained pieces of bone.
"Consumers who have purchased these products are urged not to consume them," the FDA wrote in a news release. "These products should be thrown away or returned to the place of purchase."
Affected items mostly include certain packages of Sabrett natural casing beef frankfurters, hot sausages and cocktail franks produced between March 17 and July 4 of this year. You can tell whether you have any recalled Sabrett meats by checking to see whether the establishment number on the label is 8854 or by comparing your products' UPC codes to this list.
Customers impacted by the recall will get full refunds.
Only one person has received minor mouth injuries from the hot dogs, but Sabrett wrote on its website it was voluntarily recalling its items out of an abundance of caution.
"Staff immediately investigated and identified an issue that could have allowed this to occur, and an equipment installation issue was quickly addressed," it added. "Sabrett has a 90 year history of assuring the safety of its beloved hot dogs and truly appreciates the continued loyalty of its many valued customers."
Friday's announcement wasn't the first hot dog recall so far this year. In May, about 210,000 pounds of hot dogs from John Morrell & Co. were taken off shelves because some customers found small metal pieces in the meat, which is sold partly under the Nathan's brand name, according to the New York Post.
If Friday's news and other stories have you eyeing wieners skeptically, you can try making your own hot dogs with this recipe. Just make sure you don't use ketchup.