Ground Turkey Recall: 38,000 Pounds of Meat May Contain Metal Shavings in Packages Sold at Publix, Aldi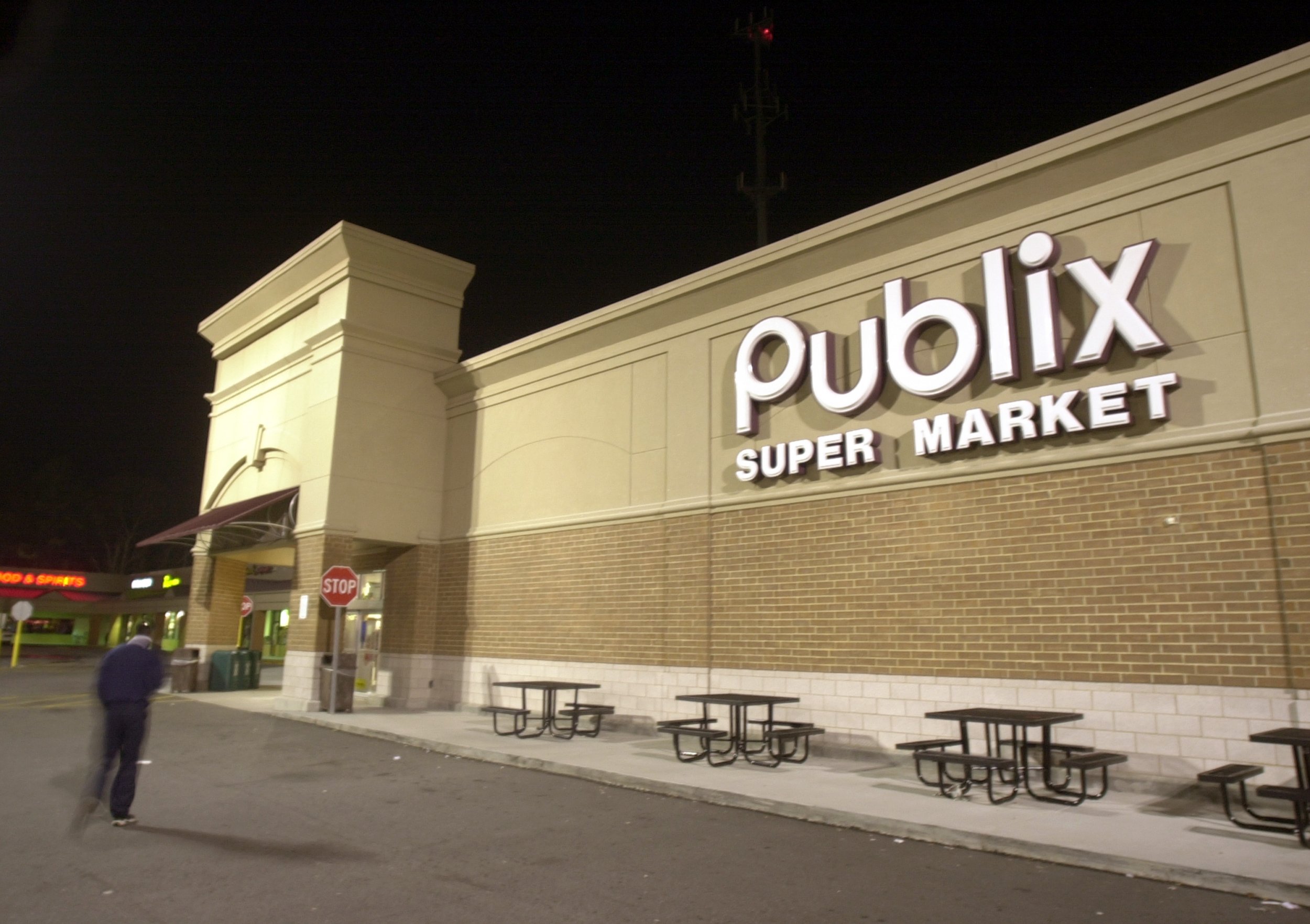 Over 38,000 pounds of ground turkey have been deemed unsafe to eat by the U.S. Department of Agriculture (USDA) for a pretty punk-rock reason: They may contain pieces of metal.
On Monday, Prestage Foods announced it was recalling ground turkey products that were shipped to Alabama, Connecticut, Florida, Georgia, New York, South Carolina, Pennsylvania and Tennessee. Affected items include 1.3-pound packages labeled "Publix ground turkey with natural flavors" and "Publix ground turkey breast with natural flavorings," as well as 1.2-pound trays of Aldi's "Fit & Active Fresh Ground Turkey With Natural Flavoring" and 1-pound containers of "Weis Markets Fresh Ground Turkey Breast." The ink-jet labeling on the side of all the recalled trays has the first four digits 7268 or 7269.
If you think you have a recalled package, return it or throw it away.
The problem was spotted on September 27—first by a Prestage Foods worker cleaning processing equipment, and then by a store employee who saw metal shavings in a package. But so far nobody has fallen sick from the possibly contaminated turkey, according to the USDA's Food Safety and Inspection Service.
Food recalls are relatively common, and they've been increasing in recent years as safety regulations have tightened and food testing methods have evolved.
"It's not that there's necessarily more contamination; it's that the industry is getting better at detecting what's there," Kevin Pollack, vice president of recall company Stericycle Expert Solutions, told Food Business News last year. "These recalls increased when genome testing gave companies and regulators better tools for detecting bacteria. In the past, they might not have known what was causing an outbreak, but now it's easier to identify contamination causes and recall affected products to better protect consumers."
The Food and Drug Administration issued more than 760 recalls last year, up about 20 percent from 2015, according to Food Safety Magazine.
Even brand names were affected. Bumble Bee Food had to recall 31,000 cases of tuna, Sabra Dipping Co. took back several varieties of hummus, and Hostess withdrew some of its Twinkies from shelves.
Overall, the food most affected by recalls—in other words, the thing to avoid while grocery shopping—is ready-to-eat meals, according to a 2015 report by Swiss Re. Fruits, vegetables and nuts; food supplements and functional food; and meat and poultry products also top the list.