Food Is Russia's 'Silent Weapon' | Opinion
Four months into the war in Ukraine, the Kremlin has a say in what's for dinner in American homes. The United States doesn't get much food directly from Ukraine, but if your groceries cost 12 percent more this year than last, you can blame Russia's invasion for part of the increase.
Why?
In less than four months, Russia has inflicted damage to all aspects of Ukraine's agricultural infrastructure, including farms, roads, railroads, bridges, warehouses, silos, and ports. Ukraine has some of the most fertile land in Europe, was once called the breadbasket of the Soviet Union, and since the USSR's collapse, has been a top global exporter of wheat, maize, and sunflower oil. Russia has not only diminished Ukraine's export capacity, it has even blocked shipments from crossing the Black Sea entirely, which is likely to have dire consequences.
Sanctions on Russia and Belarus, its ally, interrupt exports of food and fertilizer from these countries as well. The high cost of energy, caused in part by sanctions against Russian oil and gas exports, puts further upward pressure on agricultural commodities, as oil and gas are used to produce food and fertilizer, and to transport it to consumers.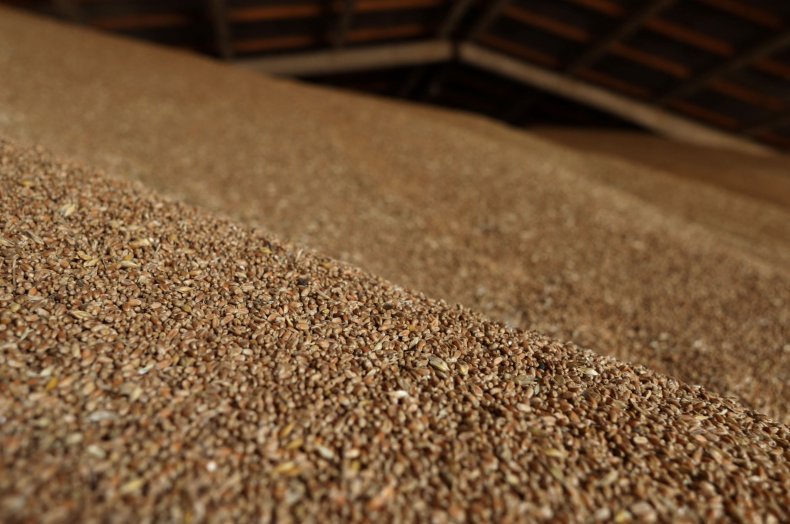 The combined effect of these disruptions is historic high prices for food and fertilizers. The U.N. Food and Agriculture Organization (FAO)'s Food Price Index — which measures the monthly change in international prices of food commodities — reached an all-time high in March 2022, due in large part to Russia's war in Ukraine. In May, according to the FAO, global wheat prices were more than 56 percent above their value last year. Global maize prices were nearly 13 percent higher than last year. Maize is an important source of animal feed, and in May, global meat prices reached an all-time high. The high price of sunflower oil pushes up demand and prices for substitutes like canola oil and soybean oil, and vegetable oil prices have risen markedly in the past 12 months. The World Bank reports that fertilizer prices have risen 30 percent in 2022, on top of an 80 percent increase in 2021. Last year, the UN estimated that food insecurity may have reached a 15-year high because of climate change, conflict, and Covid.
The war has further threatened food security for millions around the world. Operation costs of the U.N. World Food Program (WFP) have increased by $29 million per month, a shortfall that will have to be met by governments, companies, and individuals who themselves are dealing with historic levels of inflation. This increases the price of life-saving humanitarian assistance for the millions of people facing acute food insecurity around the world, including 750,000 already facing starvation in Ethiopia, Yemen, South Sudan, Somalia, and Afghanistan.
Russia's war in Ukraine is also threatening food security for other low- and middle-income countries that rely on the Black Sea for their food imports. Prior to the war, 26 countries, many of them in the Middle East and across Africa, relied on Russia and Ukraine for at least half of their wheat imports.
In countries that were already fragile, food-price spikes could contribute to social and political unrest; in all places, high food prices could contribute to malnutrition among women and children, with lifelong impacts on human growth and economic development. Russia's war in Ukraine is widely considered a key factor behind historic levels of food-price inflation in the United States as well. The price of food consumed at home rose nearly 12 percent over the last year, the largest annual increase since 1979. Most homes across America are feeling the squeeze, with low-income households hit hardest.
The U.S. Department of Agriculture (USDA) estimates that because of the war, Ukraine's upcoming (2022-2023) wheat production will be 35 percent lower than the previous year. At the same time, USDA predicts that Russia will remain the world's top wheat exporter, exporting as much as 40 million metric tons of wheat in 2022-2023, four times the amount that Ukraine is expected to export. Overall, USDA predicts lower wheat supplies in 2022-2023 than the year prior; strong harvests from Russia, Canada, and the United States will be offset by lower production in Ukraine, Australia, and Morocco.
As Russia makes up for Ukraine's shortfall, Russia's influence in low- and middle-income countries will only increase, a fact of which Russia is keenly aware. In April, former Russian President Dmitry Medvedev wrote on the social media platform Telegram, "...the food security of many countries depends on our supplies. It turns out that our food is our silent weapon."
Leaders of G7 governments are set to prioritize food security at the Schloss Elmau G7 Summit on June 26 to 28, and the topic is likely to remain a political priority at the United Nations and other high-level gatherings throughout the year. Ending Russia's war in Ukraine and restoring Ukraine's agricultural productivity is critical to enabling humanitarian assistance for the most vulnerable, stabilizing global agricultural markets, ensuring food security for net-food-importing countries—and minimizing the influence that Russia wields through its formidable agricultural exports.
Caitlin Welsh is the director for the Global Food Security Program at the Center for Strategic and International Studies (CSIS) in Washington, D.C.
The opinions expressed in this article are the author's own.
CORRECTION: An earlier version of this article misstated the amount WFP costs have increased per month. The correct amount is $29 million.