Food Stamp Cutbacks Hit Needy, Pantries Across U.S.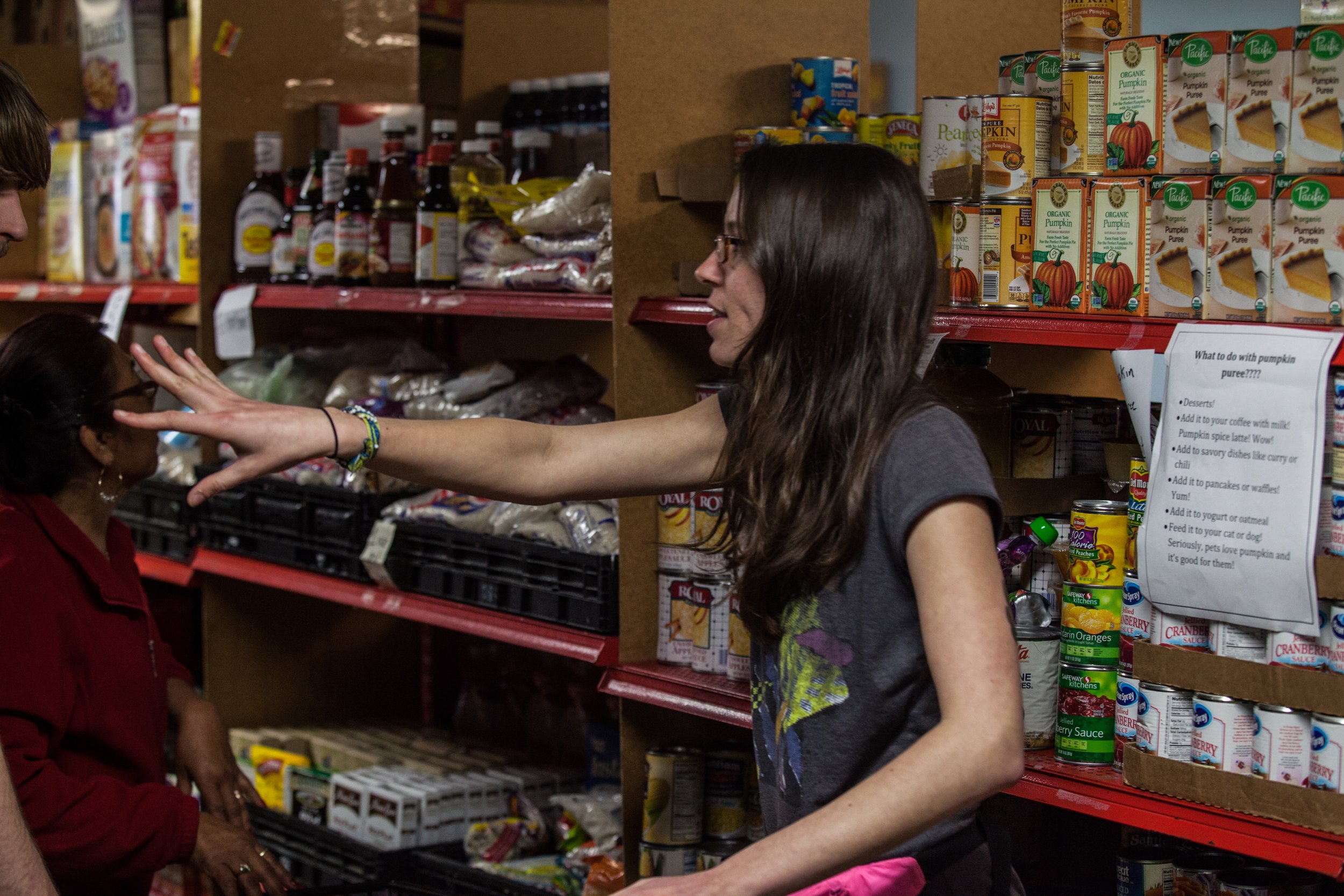 Her volunteer title is program assistant, but on Saturday, 23-year-old April Long was basically directing traffic, at the Lutheran Memorial Church in northeast Portland, Ore. The church is home to the Northeast Emergency Food Program, one of 950 food pantries statewide, and partly because it's open to any needy person regardless of where they might live, it was slammed.
"Number 6!" Long called out to a church basement full of mostly elderly visitors, who'd drawn tickets for a bimonthly shopping trip that provides about a week and a half's worth of food for an average family. "OK, take a seat, eat some snacks, and you'll start shopping soon enough."
Long's client joined a row of others waiting for their turn at the pantry's offerings, as dozens more sat in a nearby room anticipating their numbers to be called.
The wait, at this and thousands of other pantries across the country, is about to get longer. New restrictions in the federally funded food stamp program have begun affecting hundreds of thousands of needy families throughout America, as revived rules designed to incentivize people looking for work result in the loss of benefits for 500,000 to 1 million people in 21 states. The Department of Agriculture program, known as the Supplemental Nutrition Assistance Program, implemented a rule Jan. 1 that reinstates a three-month time limit for those receiving benefits who don't have children or a disability and haven't found a minimum 20-hour-a-week job, a requirement that was previously suspended thanks to recession-induced unemployment levels.
Mississippi Republican Governor Phil Bryant chose not to extend the waiver of the work requirement. "We want people to go to work in Mississippi," says Bryant. "We want these individuals to get a good job and live the American dream, not just be dependent on the federal government."
For many Americans, the three-month deadline came April 1.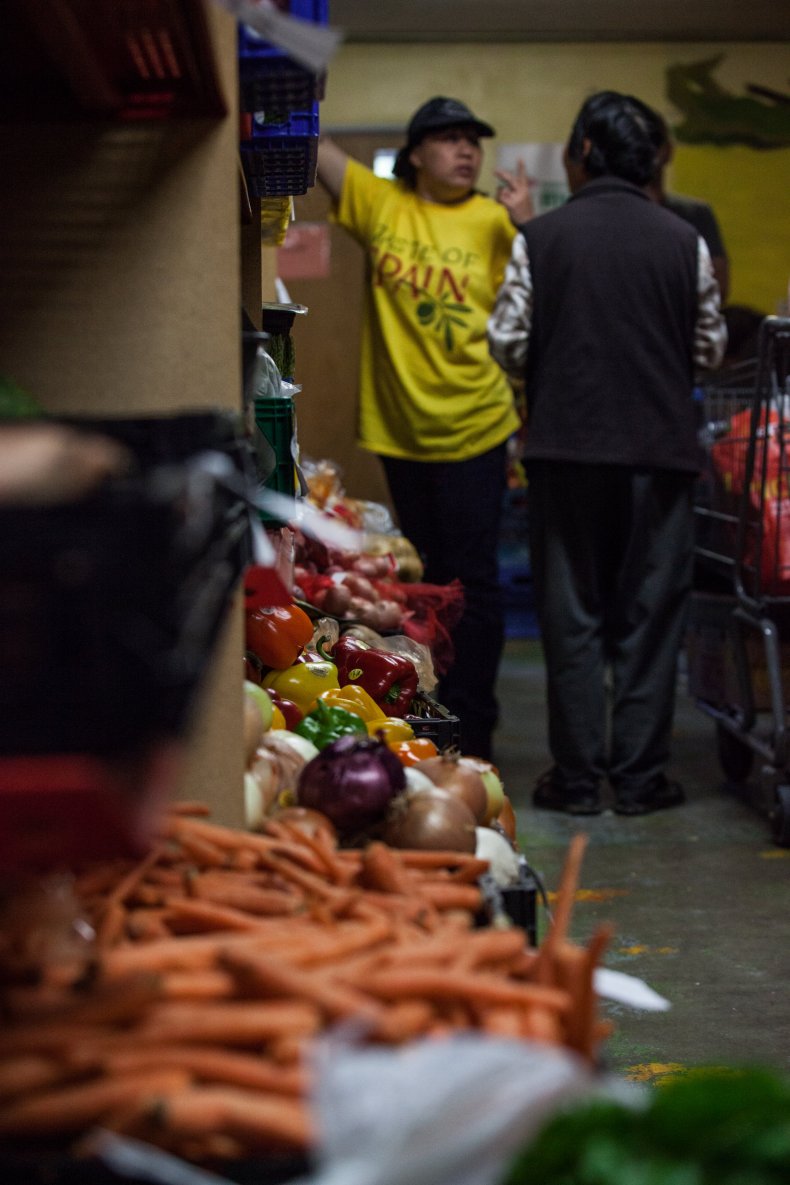 "We can only serve people so much food," says Travis Niemann, program manager at the Portland pantry. "Right now it's SNAP changes, before that it was the housing crisis."
Food banks across the country are expecting an uptick in demand, as clients lose their benefits. The timing is particularly bad in states such as Florida, where the tourist season and the temporary jobs associated it with it draw to a close.
"Shortly, we'll have kids out of school, and families who rely on school lunch are going to be facing that pinch as well," Richard LeBer, president and CEO of the Harry Chapin Food Bank of Southwest Florida, tells Newsweek. And there's no way to keep up with the hole the SNAP cutbacks will leave. "If you added up all the food banks in the country and put all their food together, it's not efficient to meet the need," LeBer says. "The SNAP program dwarfs the combined capacity of the food bank network. We're doing our best to be a stopgap."
In states such as Oregon, some counties are exempt from the rules thanks to high unemployment. Only two of the state's 36 counties have a low enough unemployment rate to be affected by the changes. But in others, like in Missouri, lawmakers passed a bill that prevents its counties from seeking the waiver. The state legislature overrode a governor's veto last year to enact Senate Bill 24, which "tied our own hands," Jeannette Mott Oxford, executive director of Empower Missouri tells Newsweek. "There's a belief here that somehow punishment works," Oxford said, that by punishing families receiving benefits, they'll be more inspired to find a job. "Hunger just doesn't achieve anything good. Our food pantries are already stressed. Adding this on top of it will be a real challenge."
The SNAP changes won't help anyone, Rebecca Vallas, managing director of the Poverty to Prosperity Program at the Center for American Progress, tells Newsweek .
"It's not just a cruel policy, it's a stupid policy," she said.
"It's premised on the idea that somehow making jobless people hungrier is going to help them find work faster. What it's really going to do is push hundreds of thousands, maybe millions looking for work into deeper hardship, and for no good reason."