San Antonio's Food Truck Fight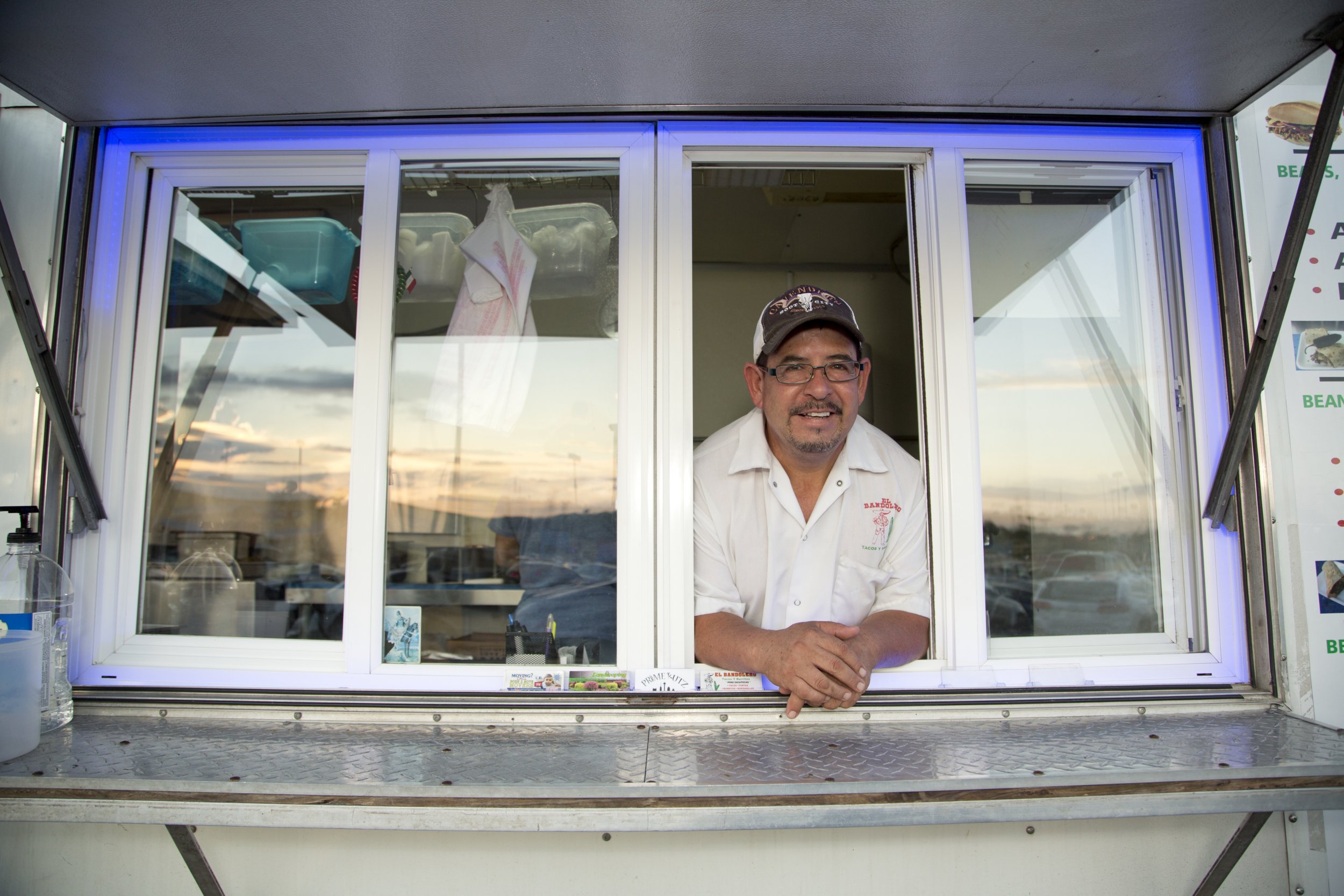 Four food truck vendors in San Antonio, Texas, are hitting back against a city rule that bars them from setting up shop within 300 feet of a restaurant's property line without written permission from the eatery. The rule also applies tovirtually any brick-and-mortar businessthat sells food, such as grocery stores.
These vendors, represented pro bono by the libertarian law firm Institute for Justice,filed suit against San Antonio this week, alleging that the regulation violates the Texas Constitution. The lawsuit maintains that these vendors have a "right to pursue a lawful occupation free from unreasonable government interference." The state lawsuit was filed in Bexar County, Texas.
The 300-foot rule "creates many significant burdens on food truck businesses in San Antonio. Food trucks are prohibited from vending in large swaths of San Antonio," the suit says. Even if food truck vendors lease or own private property, they can't sell their products there "if that property is located within 300 feet of a property line belonging to a restaurant or other food establishment." Food establishments can deny permission for any reason, the lawsuit continues, and can revoke a permission slip at any time. If a food truck's permission slip is revoked, then the vendor would have to stop selling food immediately.
Asked about the lawsuit, the City of San Antonio said in a statement: "The City has a long-standing policy of regulating the mobile food industry. The codes enacted by the City reflect a balance of interests between various sectors of the food industry and the public in an effort to maintain cooperation and communication as well as to provide a safe environment for mobile food sales."
The City says it has not yet been served with the lawsuit.
Here's a copy of the litigation:
San Antonio Food Truck Regulation Lawsuit