Food Worth Getting on a Plane For
These dishes you have to go to, rather than having them come to you
Have you ever returned from a trip still thinking about that one thing you ate but it just can't be replicated back home? We're talking about dishes that are best in their own environment, that don't travel so well. You have to go to it, rather than it coming to you. A meal that requires booking a flight. Here is our highly subjective list of dishes that are worth traveling for around the world.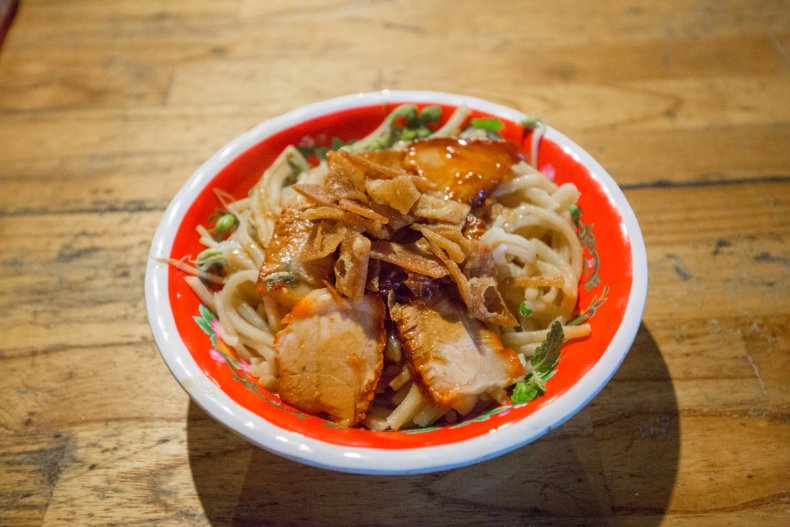 Cao Lau
Many people gravitate to Hoi An, a UNESCO-listed city on the coast in central Vietnam, for its nicely preserved historical center and lovely beaches. But food aficionados should point themselves here for one thing: cao lau. This porklicious noodle dish can't really be created anywhere else (though chefs have unsuccessfully tried), thanks to certain ingredients endemic to the area. The steamed rice noodles, unctuous pork and local herbs make cao lau a culinary star. The best place to eat it? The central market is a good start. Or one of the best places is Thanh Cao Lau.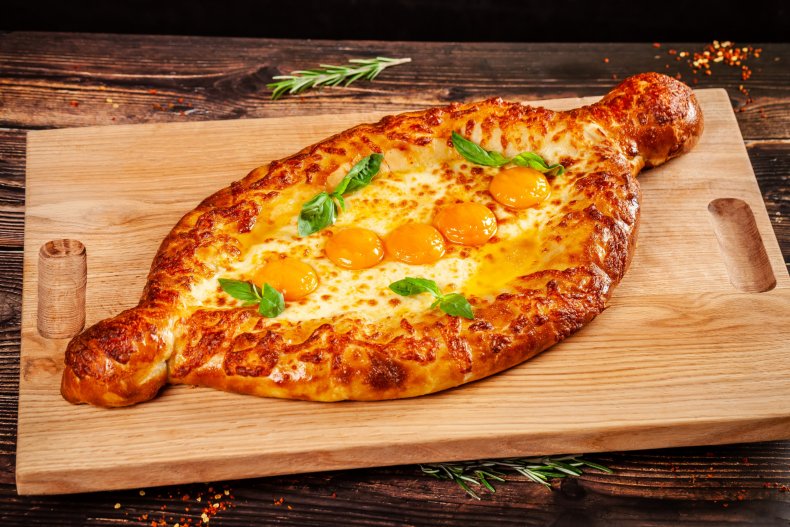 Adjaruli Khachapuri
You've probably seen a lot of this Georgian cheese bread lately: a canoe-shaped bread cradling molten cheese and a raw egg. This is Adjaruli khachapuri, hailing from western Georgia on the Black Sea. It has become the face of Georgian cuisine, which is really having a moment in Europe and North America. And while Adjaruli khachapuri can be transcendent, it's not the only type in Georgia. It's just the diva that gets all the attention.
Other types are usually double-crusted, baked to a crisp and utterly amazing, with each region of this Caucasus country having their own versions. The reason you should try this in Georgia? Because Georgian cheese—in this case, salguni and briny Imeretian—is hard to find outside of Georgia, so chefs in Georgian restaurants abroad often replace it with mozzarella and ricotta. But it's just not the same. In Tbilisi, the Georgian capital, try it at Sakhachapure No. 1, which offers every regional type available.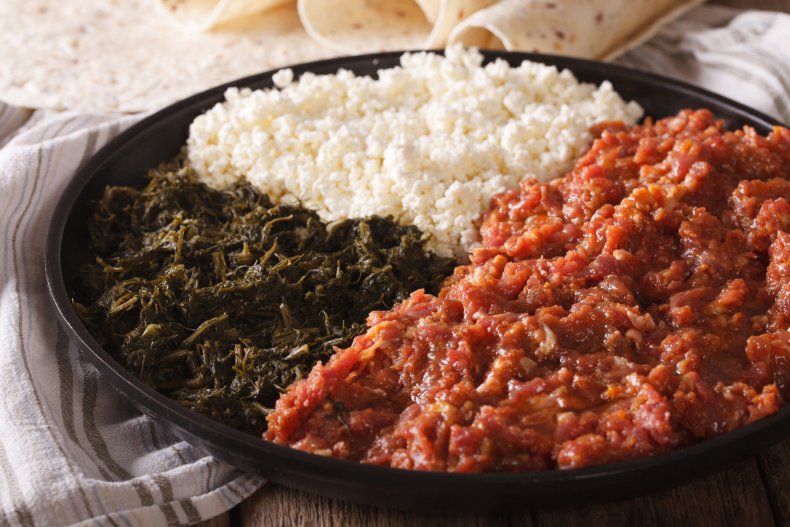 Kitfo
Eating minced raw beef in Ethiopia? Yep. Meet kitfo. Delicate, fresh and delicious, kitfo is served up with injera, the spongy bread that Ethiopians use to scoop up their food. It's seasoned with Ethiopian spices—mitmita, a mix of chili, salt and other spices, as well as an Ethiopian butter called niter kibbeh—that give it a local kick. The results are melt-in-your-mouth good. Dig into it at Yohannes Kitfo in Addis Ababa, the Ethiopian capital.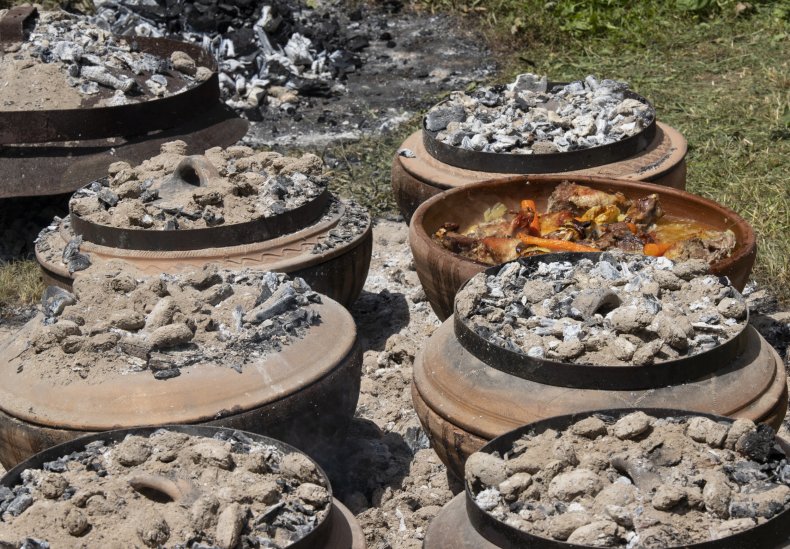 Peka
This Balkan specialty has a way of rendering meat so tender you swear there must be some kind of culinary black magic behind it. Nope. Instead, it's lamb and pork (and sometimes octopus) very slowly cooked on a grill under a bell-shaped lid with burning embers on top. When it's done right, it's divine. The best version on the planet can be found in Dubrovnik, Croatia. Not at a restaurant, but in a local's home. Marija and Zlatko Papak make peka for visitors on the terrace of their lovely home, supplying enough tender lamb and pork and cheese and prosciutto and olives and wine and rakia (the stomach-melting brandy that is ubiquitous in the region) that you won't eat for a couple of days afterward.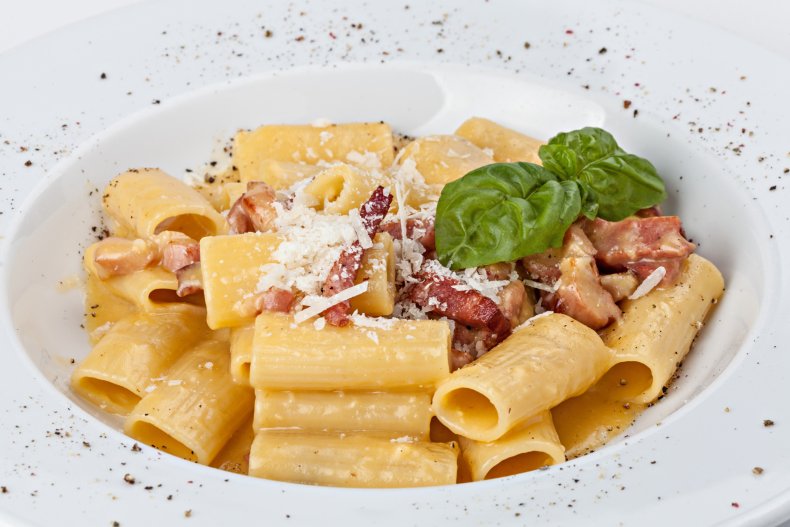 Rigatoni alla Carbonara
A good carbonara is hard to find. At least outside of Rome. Non-Italian chefs have a proclivity for screwing this one up. It's just pasta, eggs, Pecorino cheese, black pepper, salt and guanciale (or pancetta, if you must). But non-Italian chefs like to add garlic and cream (never!). They substitute guanciale for...bacon. The only way you're going to ever eat a proper version of this addictive and filling pasta dish of contested origins is to go to Rome. Da Enzo 29, once a strictly local haunt in the Roman neighborhood of Trastevere until the secret got out, is top-notch for carbonara lovers.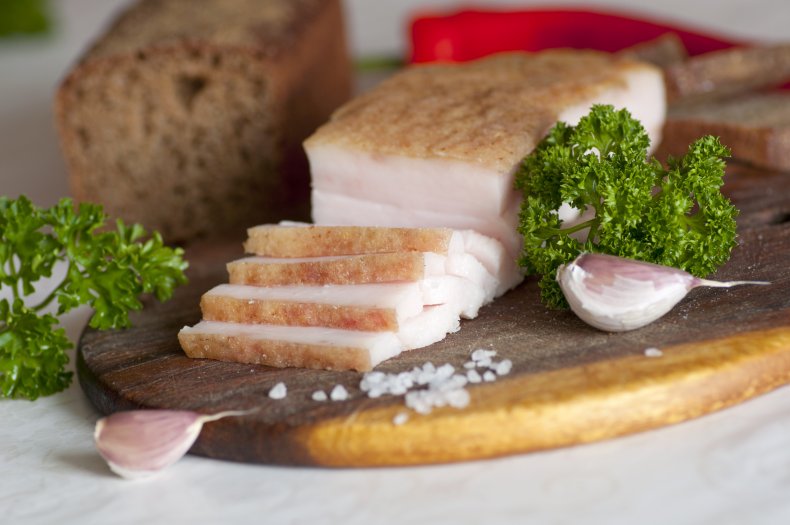 Salo
People don't go to Ukraine to eat. But this delicacy might be worth getting on a flight to Kyiv for, as long as you like pig fat—and c'mon, who doesn't? Salo really is just that: a block of lard. But oh, what delicious pig fat it is. Just shavings of melt-in-your-mouth porcine deliciousness that must always be paired with a shot of vodka. It's a real Ukrainian experience. Try it at Kyiv's Barvy, a restaurant that serves up elevated and creative takes on Ukrainian fare.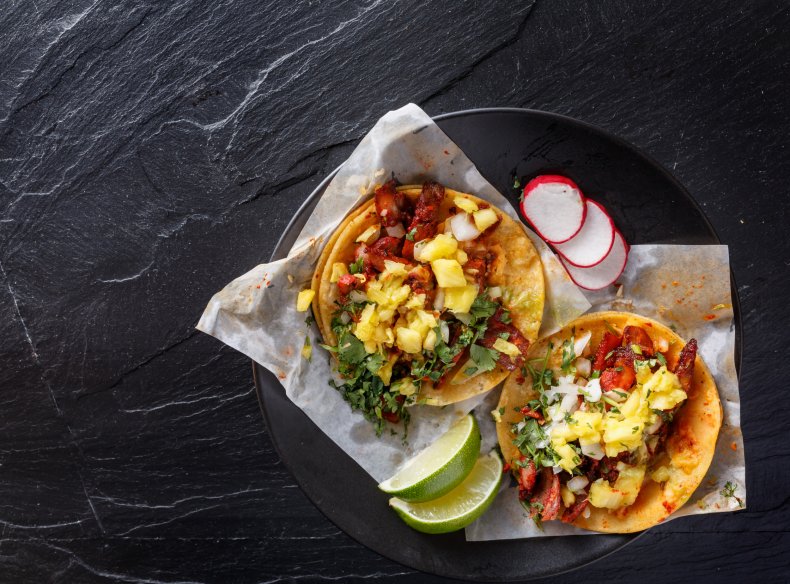 Tacos al Pastor
If you haven't tried this incredible specimen of south-of-the-border goodness, you've probably at least seen Mexican taqueros shaving off juicy pork from a turning spit (or trompo, in the local parlance) right into a corn tortilla. Add a slice of pineapple, a bit of cilantro and onion, then a dollop of salsa, and you've got the best taco on the planet. The al pastor taco actually originated in the Middle East. When Arab immigrants settled in Mexico at the beginning of the 20th century, they brought their food with them, specifically lamb kabobs. Mexicans thought it was a great idea, so they switched out the lamb for pork and the pita for a tortilla, and the taco al pastor was born. In Mexico City, eat it at El Huequito for one of the best versions in the Mexican capital.