Footage Reveals YouTube Star Forced Girlfriend To Shoot Him in Stunt That Left Him Dead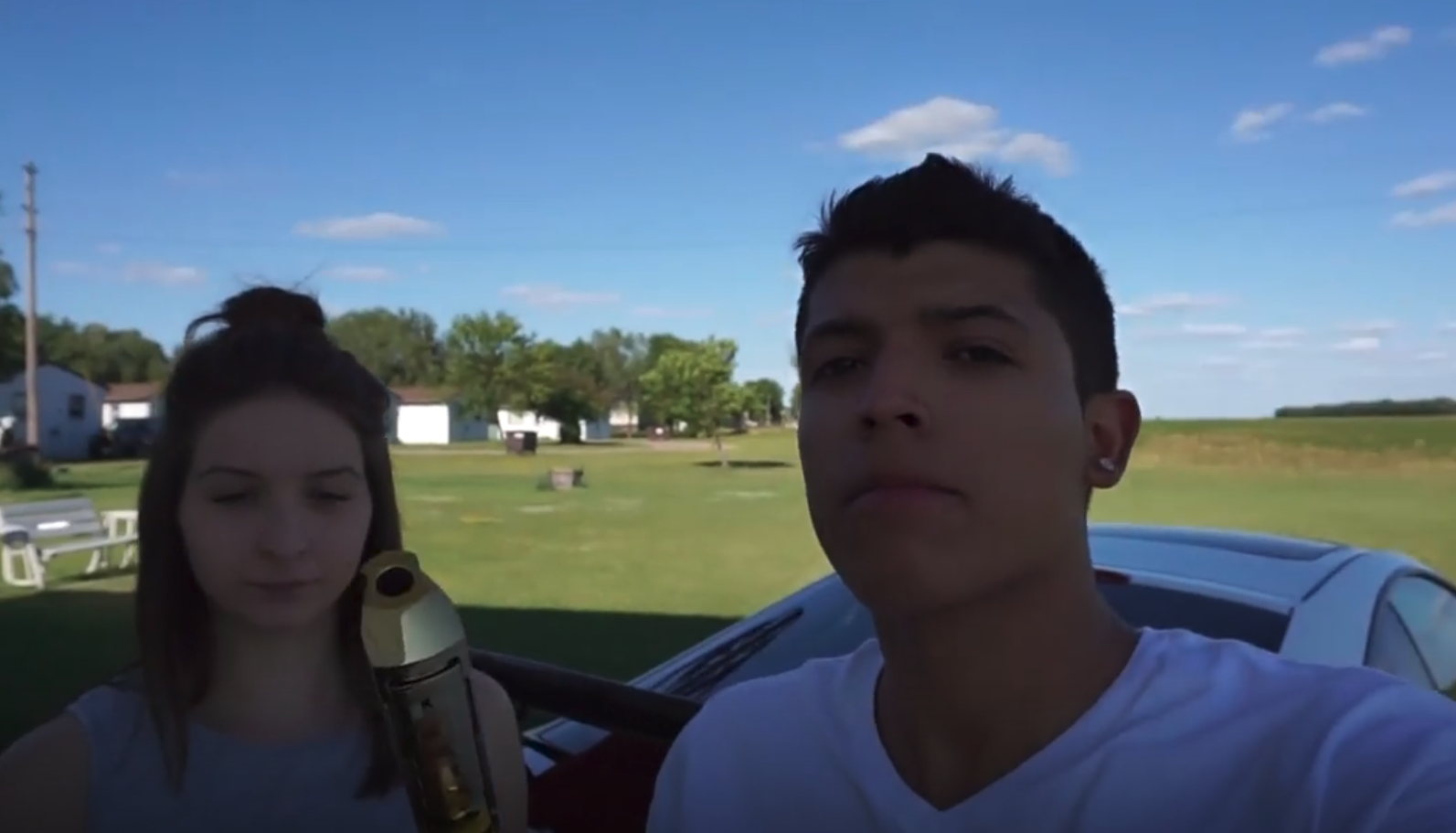 Minnesota authorities released the transcript of a video yesterday that showed the moments leading up to a YouTuber being fatally shot by his girlfriend during a stunt gone wrong.
On Friday, Norman County Prosecutors released the transcript and a portion of the footage that Pedro Ruiz, 22, took which proved his girlfriend, Monalisa Perez, 20, attempted to talk him out of the stunt in June 2017, reported Associated Press.
The couple agreed to film Perez shooting a gun at a hardcover encyclopaedia that Ruiz was holding to his chest for YouTube. They believed that the book would stop the bullet. "The most trustworthy person that I trust in this world is my girlfriend, Monalisa," Ruiz said in the video. "So, if I die, I'm pretty much ready to go to heaven right now."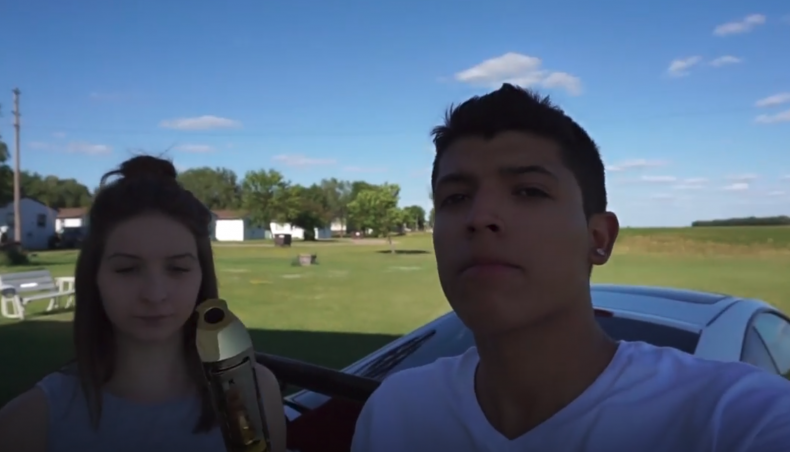 "I can't do it, babe. I'm so scared," Perez said to Ruiz as she held a .50-caliber Desert Eagle handgun. "As long as you hit the book, you'll be fine. Come on," he replied.
"Babe, I'm not doing this, I can't," Perez said. "Babe, if I kill you what's gonna happen to my life. Like no this isn't OK."
"Come on," Ruiz responded.
Following the encouragement, Perez then aimed and shot the gun. The bullet pierced through the book and killed Ruiz. Norman County Attorney James Brue decided to withhold the parts of the video which depicted the shooting as he believed it was "clearly offensive to common sensibilities."
Prior to the incident, Perez posted on Twitter that she and Pedro were "probably going to shoot one of the most dangerous videos ever."
Earlier this year, a judge sentenced Perez to 180 days in prison for second-degree manslaughter after she took a plea deal that allowed her to serve the sentence in 30-day instalments each year over six years, reported Associated Press. The courts also banned her from ever possessing another firearm.
Perez and Ruiz had been together for six years. They had one child together when Perez was 15 years old and she was also pregnant with Ruiz's second child at the time of the incident, reported Star Tribute. Perez gave birth last September.
Footage Reveals YouTube Star Forced Girlfriend To Shoot Him in Stunt That Left Him Dead | U.S.