Video Shows Fishermen Rescuing Refugee Baby From Aegean Sea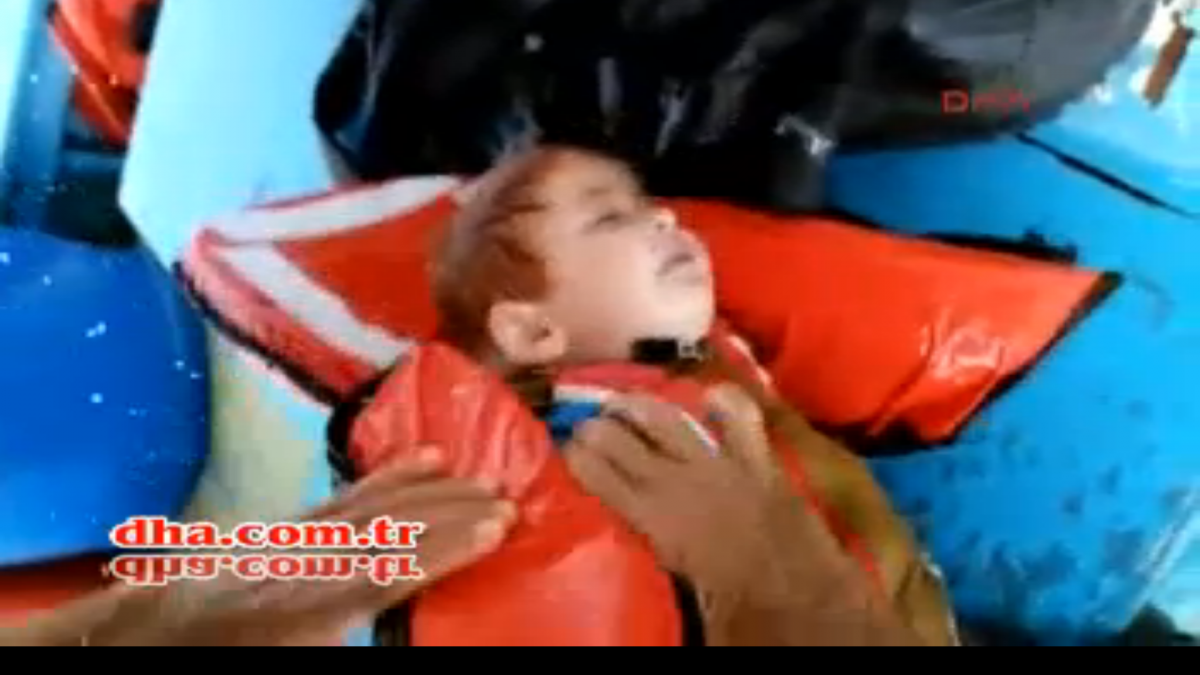 Turkish fishermen rescued a group of refugees including an 18-month-old child who had been floating for hours in a lifejacket, and video of the dramatic resuce has been posted online.
The incident occurred on Wednesday off the Aegean province of Aydn, according to the Turkish news agency Dogan, after a boat of refugees heading for Greece capsized. The fishermen came across the refugees purely by accident and managed to rescue 15 Syrians before noticing the 18-month-year-old floating in a life jacket. At least 14 of those who were also on the refugee boat are reportedly still missing.
According to Turkish newspaper Hurriyet, the fishermen initially believed the toddler was dead, but discovered he was still alive as they pulled him out of the water and started trying to resuscitate him.
The child, identified in various newspaper reports as Muhammad Hasan, is now reported to be in good health at the Izmir State Hospital in Turkey, having been treated for hypothermia.
His mother was also among the survivors, according to Turkish newspaper Daily Sabah, but the whereabouts of his father are unknown.
According to Turkish news website, Today's Zaman, the baby was found one and a half miles from where the fishermen first started rescuing the refugees, and many of those rescued said they had been in the water for at least four to five hours before the fishermen arrived.
The captain of the fishing boat, Recep Evran, is reported to have said, "We saw the baby whose hands were unmoving, stiff like a robot...We were devastated because we thought he was already dead. But then we heard a groaning. At that moment, it was like we were given the world."
The U.N. Refugee Agency reported on Wednesday that sea arrivals to Greece this year have now passed the half-million mark. Nearly 8,000 people arrived on the Aegean Islands on Tuesday alone.