Footage Shows Moment Salt Lake City Cop Shot Black Man In The Back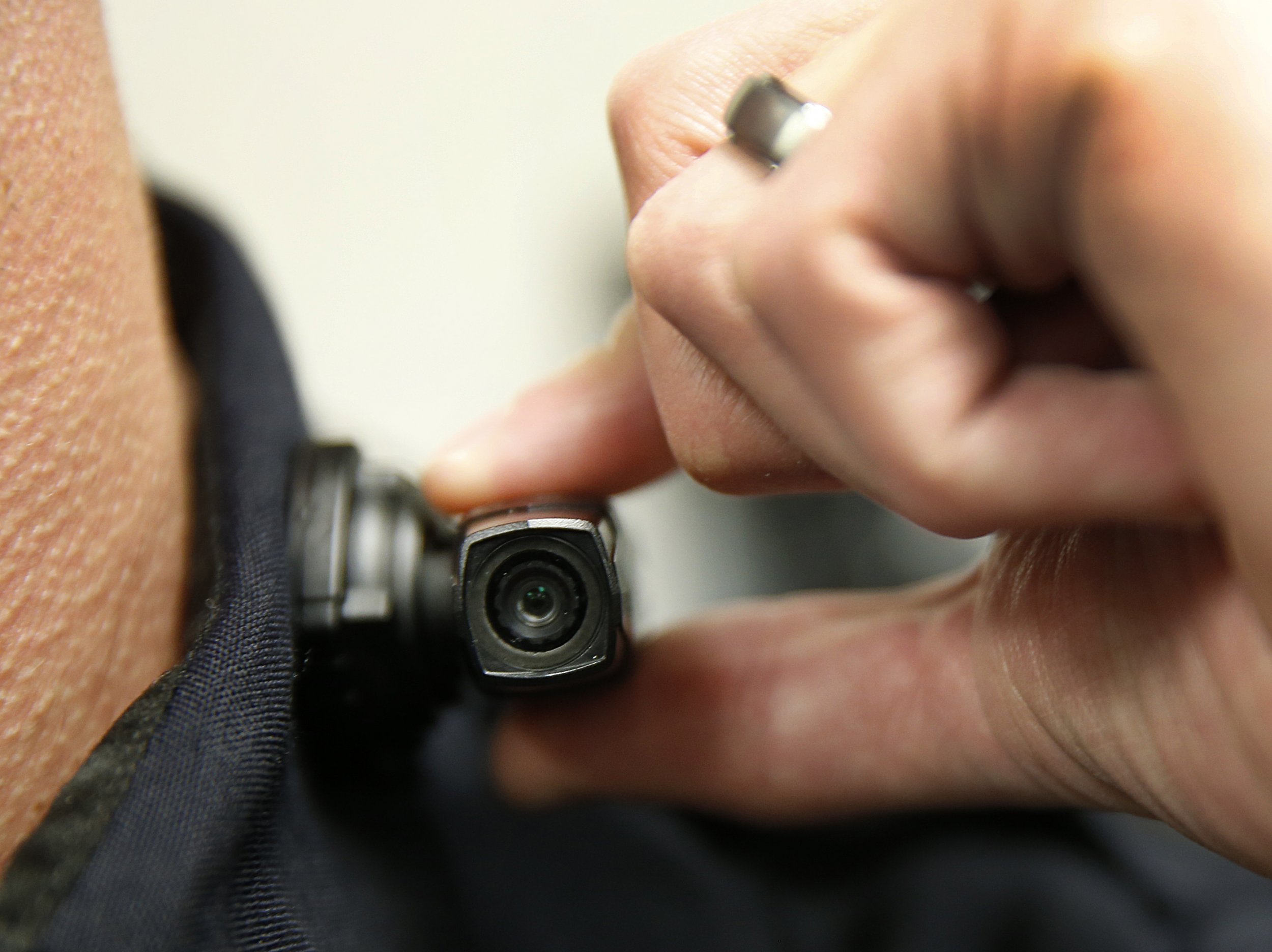 Footage has emerged that shows the moment a black man was shot in the back as he attempted to flee from police in Salt Lake City, in what has been described by a civil rights activist as a "brutal execution."
The video, which is one of three body camera videos taken at the scene, shows officers asking Patrick Harmon to remove his backpack, with Harmon attempting to flee from police before they fired several shots at his back.
American civil rights activist Shaun King has shared a link to the footage, writing in a post on social media: "The brutal police execution of ‪ #PatrickHarmon in Salt Lake City, Utah."
Harmon, 50, was stopped by police in Utah on August 13 at around 10.20 p.m. for cycling without a light, in an incident that his family and civil rights activists believe was evidence of racial profiling.
The District Attorney's office had previously said Harmon threatened officers with a knife as he fled, with officials also claiming officers were in fear of their lives. The footage, which was shared by local media, does not show the moment Harmon allegedly threatened the officers.
Harmon's niece, Alisha Shaw, told The Guardian after she saw the footage. "They just murdered him flat out," she said.
"They are lying. There is no way they were threatened by anything. He was only trying to get away," she added.
According to a report from the District Attorney's office released on Wednesday, Harmon was stopped after police saw him cycle across six lanes of traffic. Soon after this, Harmon eventually told police they may find a warrant for a felony charge, The Salt Lake Tribune reported.
After being told he would be arrested for his outstanding warrants over aggravated assault and misdemeanor drug possession, Harmon attempted to flee the scene and was chased by the police, at which point officers said he reached for a knife.
Officer Clinton Fox told investigators he was "terrified by how close Mr. Harmon was to the officers."
"Fox said that in ten years of law enforcement and two military deployments, it was the scariest situation he had ever been in," the report said.
The officer involved in the shooting can be heard on the footage shouting: "I'll fucking shoot you" as Harmon attempted to flee the scene. The officers involved are not facing charges.