Police in Fresno, California, say that a father fatally shot his adult son after an argument during a family visit "erupted" on Wednesday.
The victim, William 'Billy' Wright, 31, was a football coach at College of the Sequoias and Reedley College in California, news station KFSN reported. The incident comes at a time when the nation's gun laws are being questioned after an increase in violent crimes, including mass shootings.
In a statement posted on its Facebook page, the Fresno Police Department stated that it responded to a report of a shooting before 11 a.m. on Thursday and found Wright had suffered a gunshot wound to his upper body. He was taken to a hospital where he was pronounced dead.
Police said investigators learned that Wright had been visiting family when "an argument erupted" between him and his father, William Wright, 52.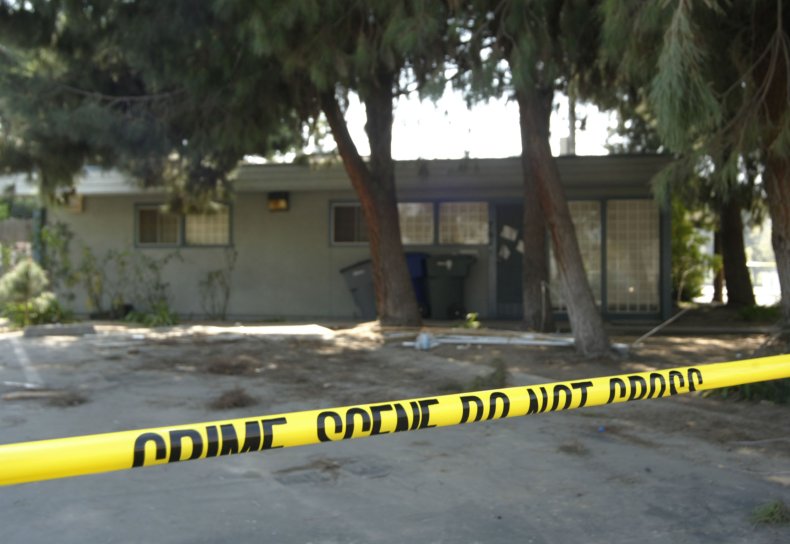 "As the argument progressed, the father retrieved a handgun and ultimately shot William "Billy* Wright, striking him in the upper chest," police wrote.
Police added that William Wright "remained on scene" was interviewed by investigators and then booked into a local jail for murder.
"The investigation is still in its early stages and detectives are asking anyone with information about the shooting to please contact the Fresno Police Department," police added.
In a response to a request to comment from Newsweek, the Fresno Police Department said it did not have additional information beyond its Thursday press release.
In a separate incident this month, police in Missouri said a man killed his two adult children before trying to kill himself. The Lee's Summit Police Department announced in a statement last week that the man, William Trenchard, 69, allegedly killed his children and then "attempted to take his own life."
"William Trenchard remains in a local hospital on life support as of this morning," the department wrote. "The investigation into the incident continues."
Police in Texas announced Thursday that a father was killed at a home just days after his son was killed at the same location. The father was allegedly shot and killed by four or five masked individuals who shot at him while he was in a vehicle on Wednesday evening. On Monday, his 37-year-old son was killed after "an unknown number of suspects forced entry into the victim's home and shot him before taking items from inside the residence," police stated.
In New York City in January, a father was accused of fatally shooting his adult son. The 29-year-old man was found laying on the sidewalk outside his Staten Island. The father was facing charges at the time including murder, assault, and criminal possession of a weapon, Staten Island Live reported that month.