Concussions in Football: Pop Warner CTE Lawsuit Could Change Youth Sports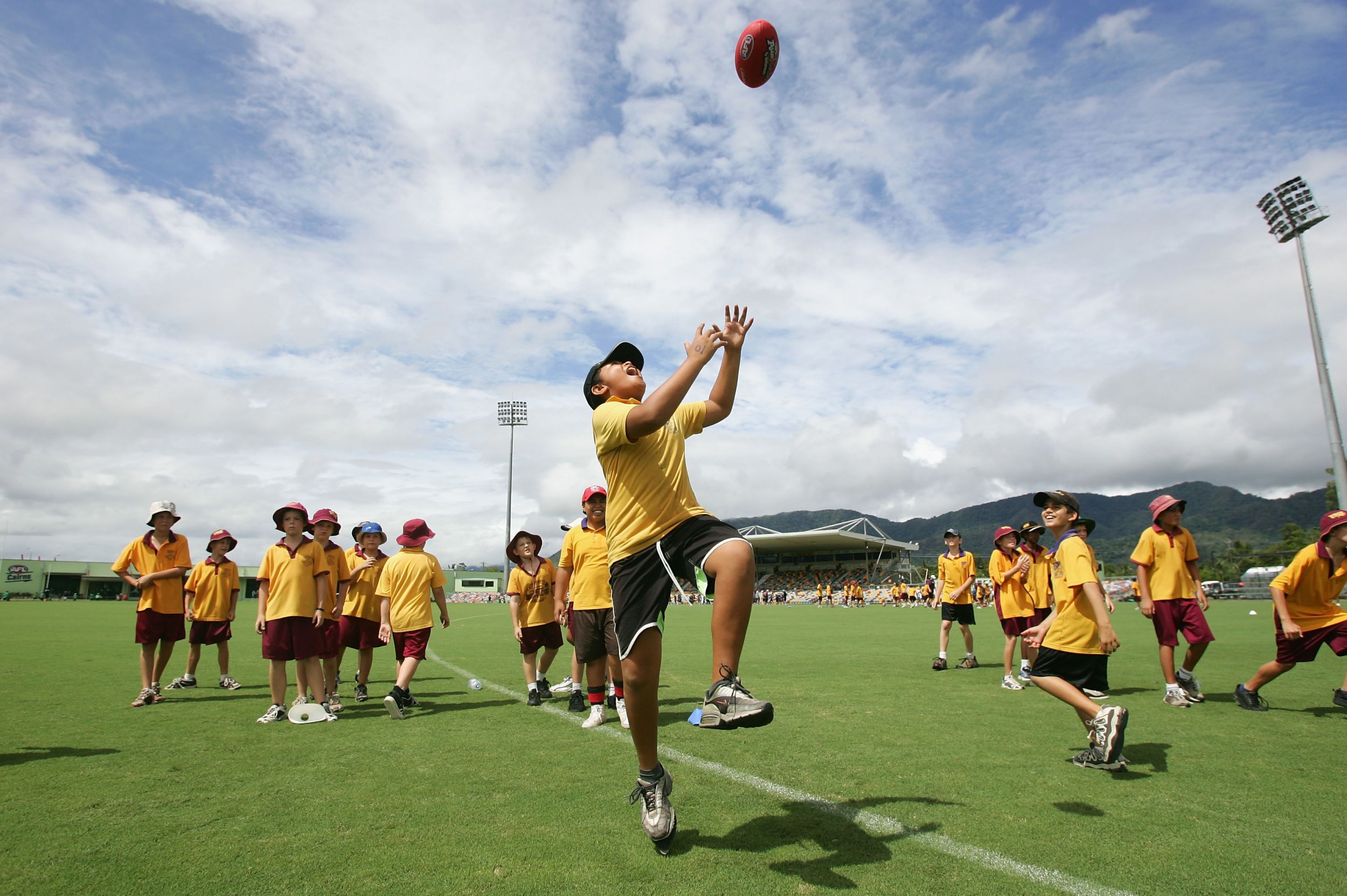 A California judge will consider a lawsuit by two mothers who say brain injuries from youth football killed their sons—a case that could force the national Pop Warner program to pay up for not protecting players and change the game forever.
Judge Philip Gutierrez in Los Angeles ruled last week that Kimberly Archie and Jo Cornell's suit against Pop Warner Little Scholars can continue despite protestations by the 88-year-old nonprofit, the New York Post reported Monday. Gutierrez said it's possible that Pop Warner's actions could have led to head injuries and, ultimately, the disease chronic traumatic encephalopathy (CTE).
In his decision, Gutierrez acknowledged that Pop Warner has said such injuries are a standard risk when kids play football. But he noted that the moms are arguing that Pop Warner "misrepresented that safety was its top priority," bragging that it had "coaches trained in head injuries, equipment that afforded the best protection, and rules and procedures designed to protect children from injury—all with the knowledge that none of this was true," according to Law360.
The misrepresentation was propagated "to boost the number of Pop Warner participants," the judge added.
Both Archie and Cornell's children played Pop Warner football as kids in the 1990s and early 2000s. They died as young men in 2014—Archie's son, Paul Bright, from reckless motorcycle driving; Cornell's son, Tyler Cornell, from suicide. The moms allege that their deaths were linked to CTE, which can stem from repeated concussions and cause depression and lack of impulse control. The women said they sent their sons' brains to researchers who confirmed the men had the brain wasting condition.
The California mothers are demanding unspecified damages for negligence, fraud and other counts.
Pop Warner, which serves 325,000 kids and calls itself "the largest youth football, cheer and dance program in the world," hasn't necessarily been ignoring the CTE issue. In 2010, it required players with head injuries to get medical approval before playing again, according to The New York Times. In 2012, the nonprofit forbade certain tackling drills, and in 2016, it eliminated kickoffs for its youngest divisions in hopes of preventing concussions.
"We are constantly working to make the game safer and better for our young athletes, and we think this move is an important step in that direction," Executive Director Jon Butler told the Times after the kickoff decision.
But the moms' lawsuit isn't the first against Pop Warner. As Sports Illustrated pointed out, the league settled with the family of Joseph Chernach earlier this year after the late man's mom argued his football coaches weren't trained well enough to spot the concussions that eventually caused CTE.
If Archie and Cornell win, their success could cost the nonprofit, which is already small and suffering from declining membership. That, in turn, could cause Pop Warner to raise its fees to survive, according to SI. It could also trigger other lawsuits.
The legal proceedings coincide with growing public awareness of CTE and the dangers of youth football.
Attorneys revealed last month that former New England Patriots player Aaron Hernandez, a convicted murderer who took his own life in April, had a severe case of the disease. In 2015, Will Smith starred in a movie about its effects on NFL players.
Youth footballers are at risk, too: In September, Boston University researchers found that athletes who played tackle football before under age 12 were more at risk for brain problems than people who began playing after age 12.