'Football is Gay': NFL Releases Acceptance Video Amid Carl Nassib Coming Out, Pride Month
The NFL released a new video on Monday stating that "Football is gay," and that "Football is for everyone," after Carl Nassib became the first player to come out as gay last week.
"If you love this game, you are welcome here. Football is for all. Football is for everyone," the NFL wrote as a caption for the video. "The NFL stands by the LGBTQ+ community today and every day."
As the video begins, the first words that appear on the screen are "Football is gay." The video then goes on to state that football is "lesbian," "beautiful," "queer," "life," "exciting," "culture," "transgender," "power," "tough," "bisexual," "strong," "freedom," "American," "accepting," and "everything."
The video then states that the NFL supports the Trevor Project, which according to its website, is "the leading national organization providing crisis intervention and suicide prevention services to lesbian, gay, bisexual, transgender, queer & questioning (LGBTQ) young people under 25."
The video also includes a statistic which says that youth members of the LGBTQ community "with at least one accepting adult," have a 40 percent lower risk of attempting suicide.
The video released by the NFL comes shortly after Nassib, a defensive lineman for the Las Vegas Raiders, became the first active player to come out as gay.
Nassib made his announcement in a video posted to his Instagram account, where he said, "I just want to take a quick moment to say that I'm gay."
Nassib continued, "I just think that representation and visibility are so important. I actually hope that like one day videos like this and the whole coming-out process are just not necessary, but until then I'm going to do my best and my part to cultivate a culture that's accepting, that's compassionate."
In the video, Nassib also announced that he was donating $100,000 to the Trevor Project.
Shortly after Nassib's announcement, which came during LGBTQ Pride Month, he received an outpouring of support from those around the league.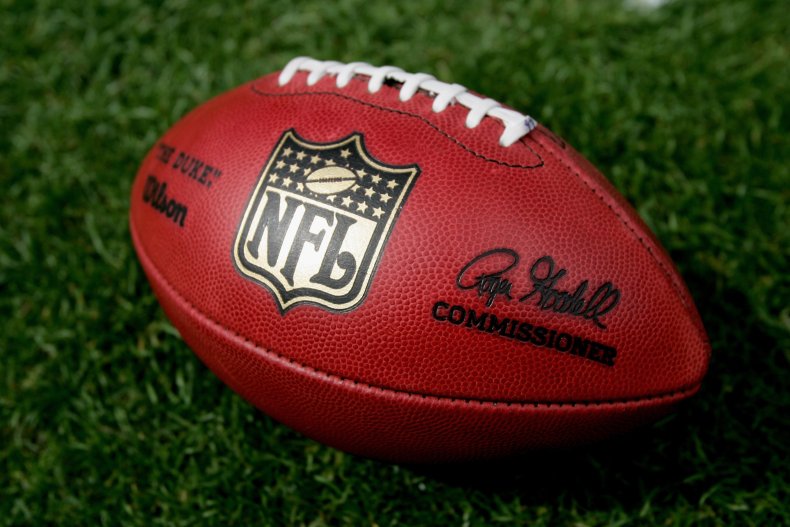 "The NFL family is proud of Carl for courageously sharing his truth today. Representation matters. We share his hope that someday soon statements like his will no longer be newsworthy as we march toward full equality for the LGBTQ+ community. We wish Carl the best of luck this coming season," NFL Commissioner Roger Goodell wrote in a statement.
In a tweet following Nassib's announcement, the Raiders wrote, "Proud of you, Carl."
Former Raider Bo Jackson also applauded Nassib's announcement, writing, "Proud of Carl Nassib on coming out yesterday. The #RaiderNation the whole country, and I stand with you."
Newsweek reached out to the NFL for further comment but did not receive a response in time for publication.